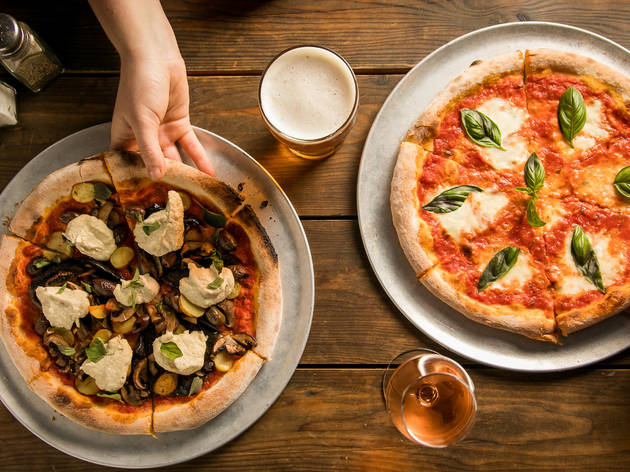 1/13
Photograph: Anna Kucera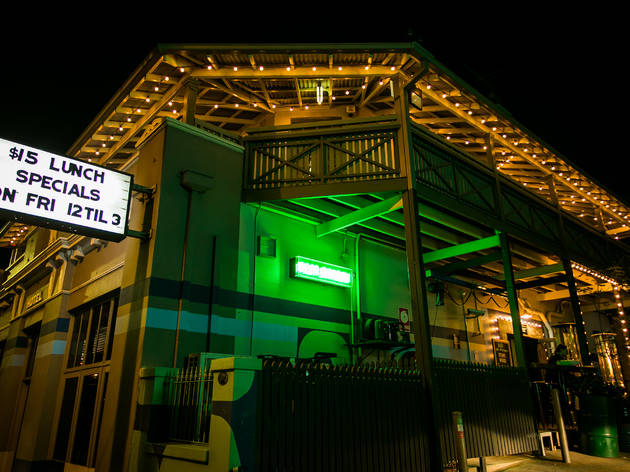 2/13
Photograph: Anna Kucera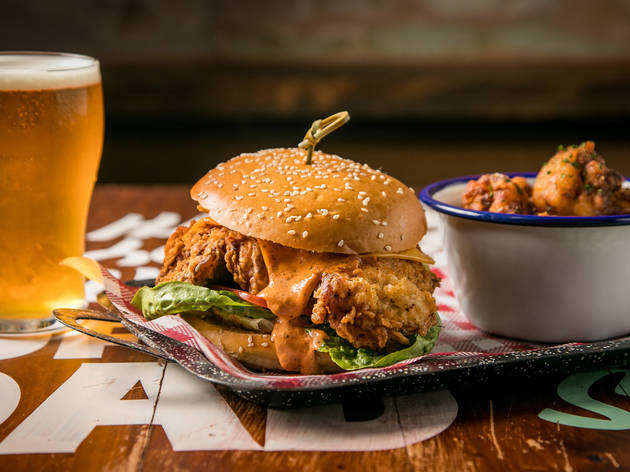 3/13
Photograph: Anna Kucera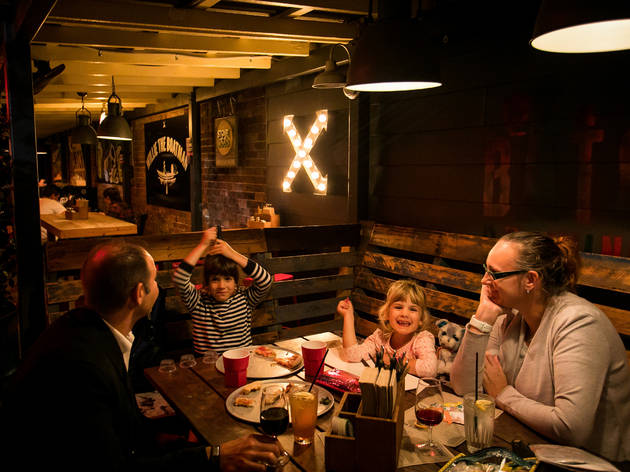 4/13
Photograph: Anna Kucera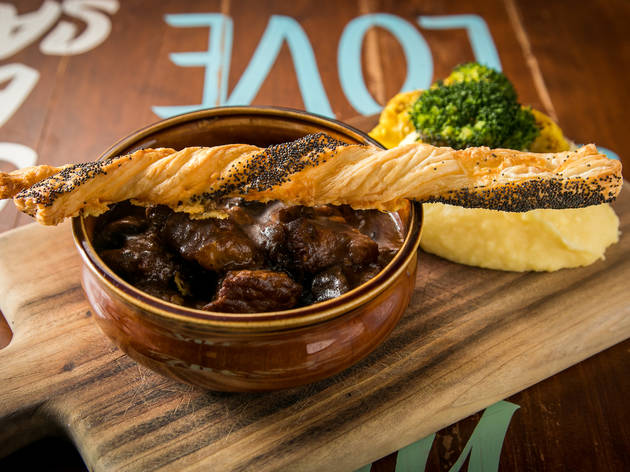 5/13
Photograph: Anna Kucera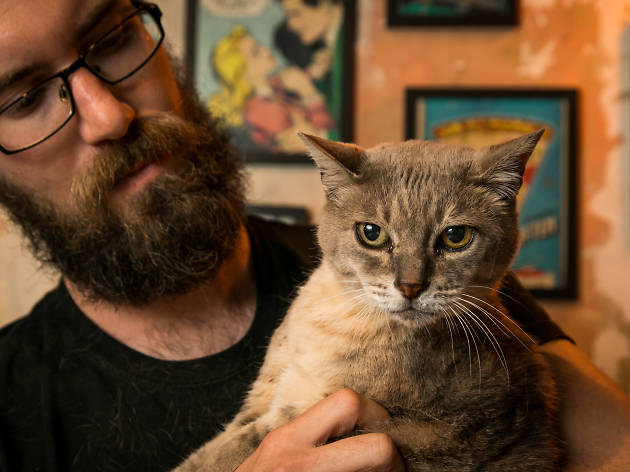 6/13
Photograph: Anna Kucera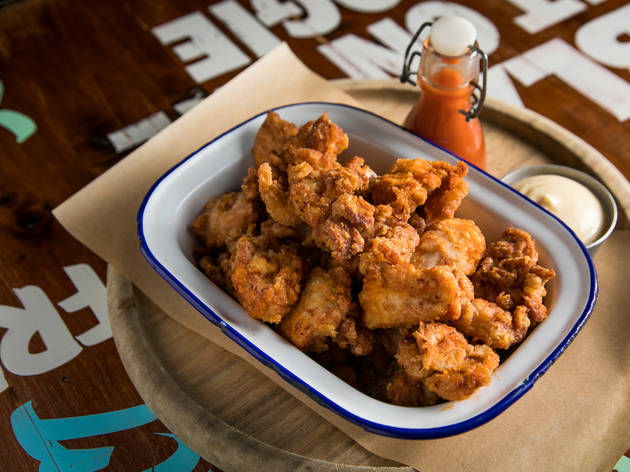 7/13
Photograph: Anna Kucera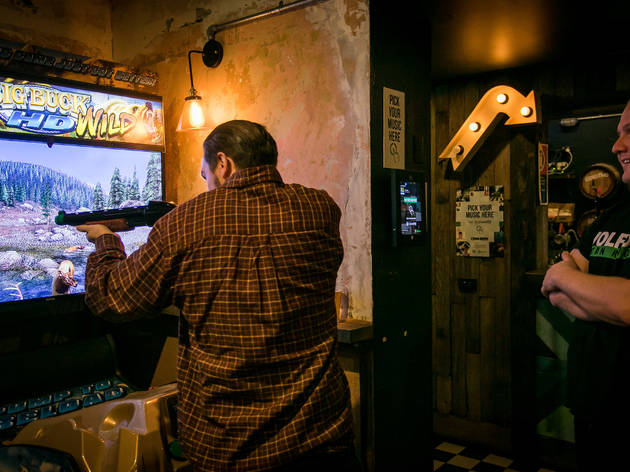 8/13
Photograph: Anna Kucera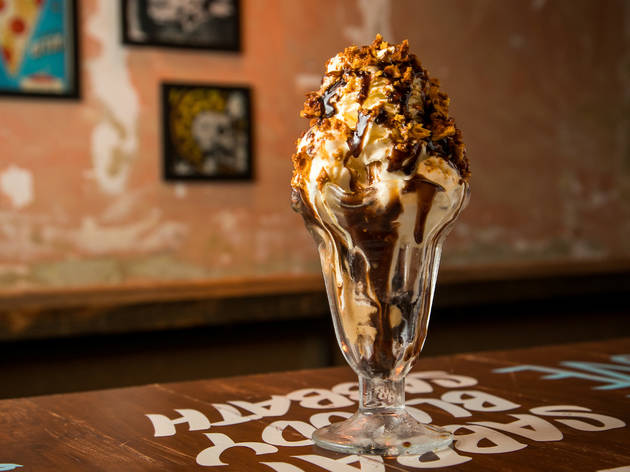 9/13
Photograph: Anna Kucera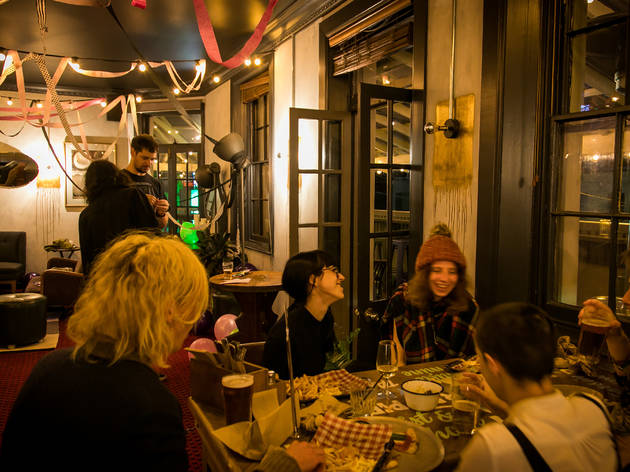 10/13
Photograph: Anna Kucera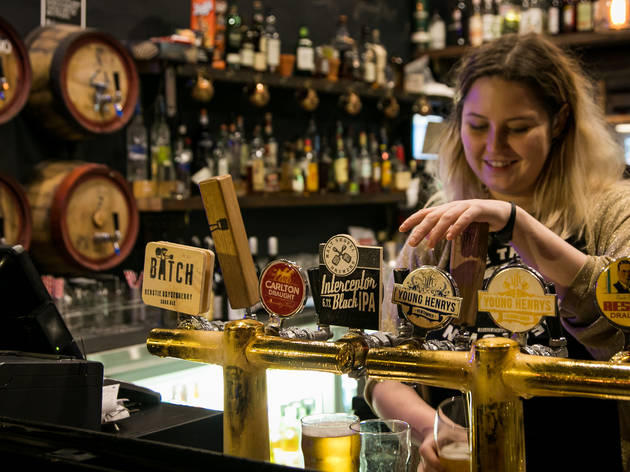 11/13
Photograph: Anna Kucera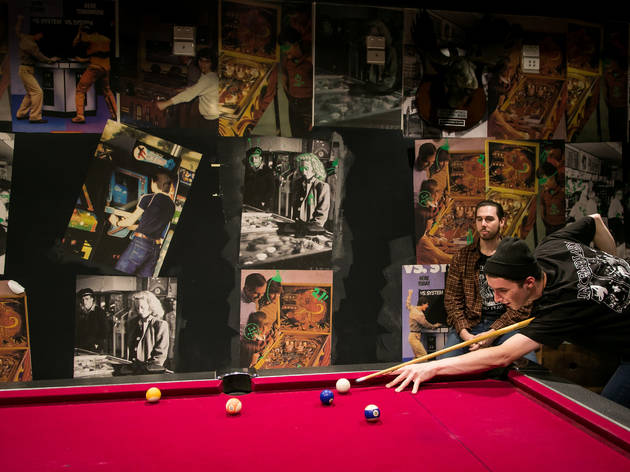 12/13
Photograph: Anna Kucera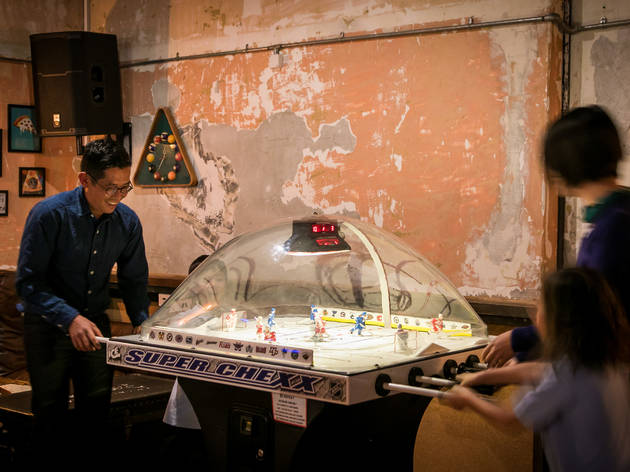 13/13
Photograph: Anna Kucera
Swapping human resources for beer kegs, this pub manager keeps the community loungeroom vibes strong at her Inner West local
They didn't go for the whole "gut it and cut it" approach when reviving this old Petersham boozer, the former Newington Inn. They took it slowly, moving the games room about until they were happy with its placement (it's now in amongst the ground floor dining room); shifting the pool table until it found a natural home up on a little mezzanine; and playing with the set-up of the outdoor spaces until they were happy.
More importantly, the people of the Inner West are happy, which is why, even on a Monday night, there's a friendly buzz inside this spacious pub. The best seats in the house are undoubtedly those out in the beer garden, which is covered over to keep the warmth in on a frosty June evening, and strung with colourful lights for that backyard cantina feel.
Creating a welcoming space was paramount for Amanda Verratti. The 31-year-old publican of the Public House Petersham worked through the stable of Solotel venues before taking over the venue. "I realised that the thing I loved doing on the weekend is probably something you could actually do for a living if you worked hard at it, so I quit my HR job and began managing pubs full time," she tells Time Out. "There's something nice about the community you can build at a pub. Everyone goes to the pub, so you have a much more varied customer base."
Happily, this is not the kind of place where you have to try and wedge your six mates around a two-person table: there's space for everyone along the picnic tables and in the spacious booths. And there are more seats inside too. Pile in and order dinner from a menu that is surprisingly inclusive. They go in for a crisp-as-a-Ryvita pizza base here – we like the tomato-heavy, light on the cheese original number for a snack, and there's a vegan edition too. Vegos get a cauliflower and black bean burger, or the gypsy salad that strikes a hearty balance of mache lettuce, lentils, radish slices, and beetroot without scrimping on the goat's cheese. But we're coming back for a second go at the roasted chicken – half a free range chook that's properly seasoned and juicy with a little avo and corn salsa on the side.
They're fond of a craft brew too, so order up jugs of Stone and Wood, Willie the Boatman, Batch, Young Henrys, and Little Creatures to the table. House wines are also of the tap variety here, and rosés don't get much easier to drink than the Swinging Bridge pinot noir from Orange.
For such a large venue they've managed to make the Public House Petersham feel remarkably cosy. It ticks all the boxes when you want a low-key catch-up spot no matter who your crew is – even small humans and even smaller pooches are welcome.
Venue name:
Public House Petersham
Contact:
Address:
292 Stanmore Rd
Petersham
Sydney
2049

Opening hours:
Mon-Fri 11am-midnight; Sat noon-midnight; Sun noon-10pm