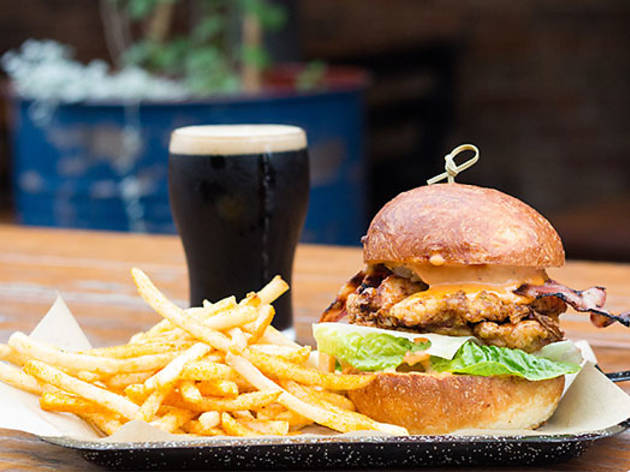 1/11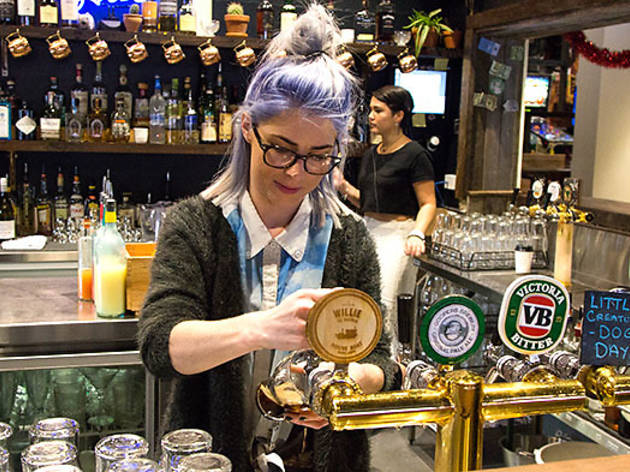 2/11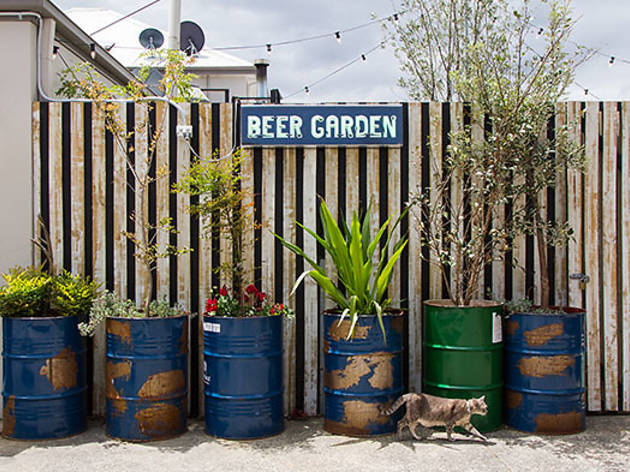 3/11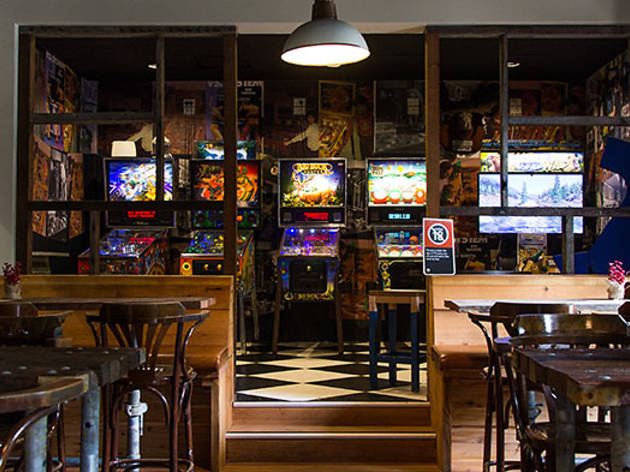 4/11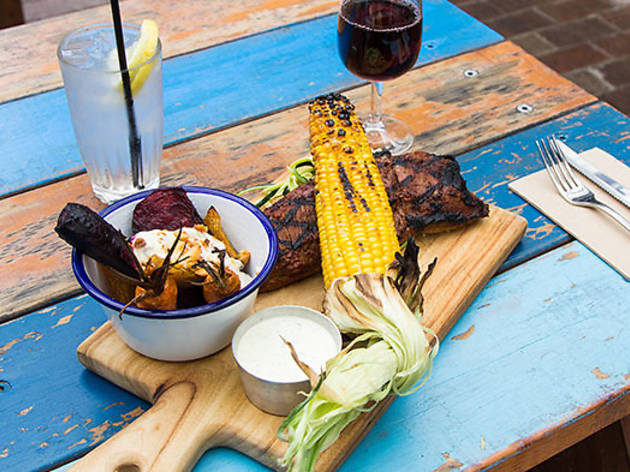 5/11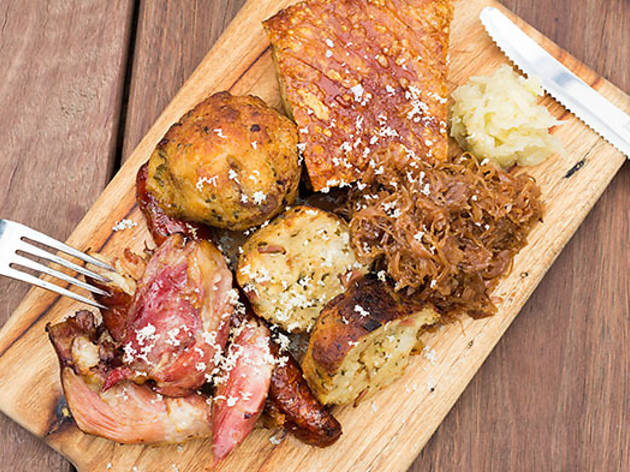 6/11
7/11
8/11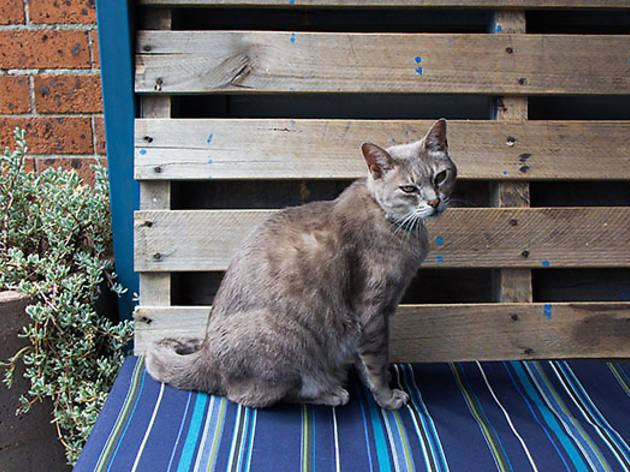 9/11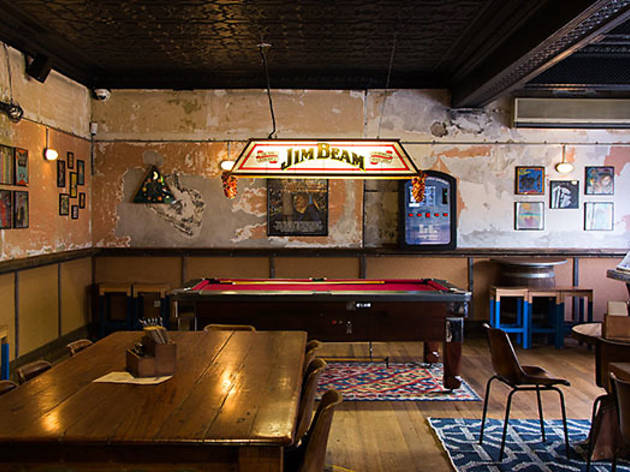 10/11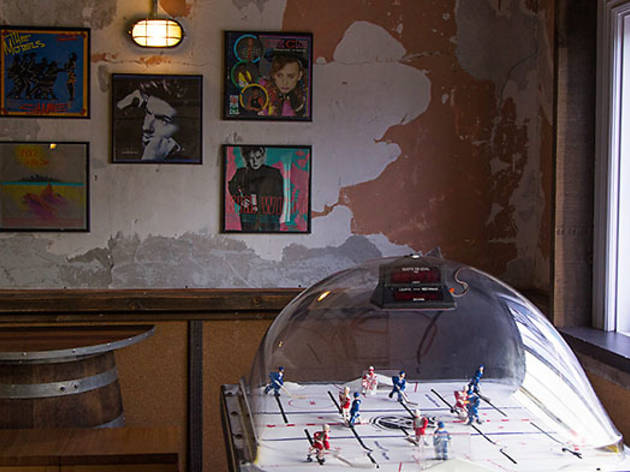 11/11
The people wanted pizza, crafty brews, local produce and to keep the pub cat. This Petersham local listened
This old Petersham boozer has undergone yet another round of upgrades, but we're pretty sure these ones are going to stick. The former Newington Inn is now the Public House Petersham, and we have to admit, they seem to have had the people's best interests at heart when they spruced up the beer garden, turfed the TAB and reworked their food offering to be a lot more friendly to families, little humans and people making better life choices. Broke students are the only ones who didn't luck out.
Aside from the unnecessary name change that is only going to confuse taxi-drivers and Google Maps, all the updates here have been for the better. They've added a whole lot more furniture so everyone can bung in together for a pub dinner; replaced the gambling facilities with a dedicated games corner (the fooshockey is still there); and strung the upstairs verandah with festoon lights so that smokers have a nice spot to sit and muse on the state of the nation. This also means the spacious beer garden down on the ground floor is blissfully smoke free – everybody wins.
They aren't kidding around with the hot nduja salami on the Feeling Hot Hot Hot pizza – it builds to a serious burn for sensitive palates – and they're not really trying to play by Naples' rules here. Want creamed corn on a pizza? They're doing it. Those devilled sardines speaking to you? Yep, they also fall under the vast subheading of things that can physically be put on top of a pizza base.
We take the road more travelled and our only regret in the buttermilk fried chicken burger with thousand island dressing and a ring of pineapple is that there's no way to eat this monster daintily. You'll need two napkins and a fighting stance to tackle it. If you're feeling fancy splash your extra cash on the 350g rib eye with a side of crumbed Portobello mushrooms and a ladle of jus. We're digging that instead of chips and salad the counter meals come with your choice from the extras menu. Keep it classic with fries and mayo or mix it up with roasted chunks of beetroot and carrot dressed in smoked yoghurt with macadamia nuts.

The cocktail jugs don't stretch far on a hot day, but jugs of local craft brews out in the beer garden are just the ticket, especially if you can convince the pub's cat Gizmo to hang out with you while you bend the elbow and chew the fat. They keep changing up the kegs, so the Willie the Boatman 'Albo' corn ale has been replaced by a collaborative brew from the St Peters brewery and the Beer Collective brewers based out in the pub's car park. Batch's double IPA has also been drunk dry so there'll be a raspberry wheat ale in its spot on the next visit. But for proper good vibes order the Carlton Summer Storm. Not only is it only $5.50 a schooner between 4 and 6pm, but 20 cents form each sale goes to the Addison Rd Community Centre.
Tapping the full potential of this local has taken time, but it's been well spent in the right areas. This pub reno was a job well done.
Venue name:
Public House Petersham
Contact:
Address:
292 Stanmore Rd
Petersham
2049

Opening hours:
Mon-Sat noon-midnight; Sun noon-10pm