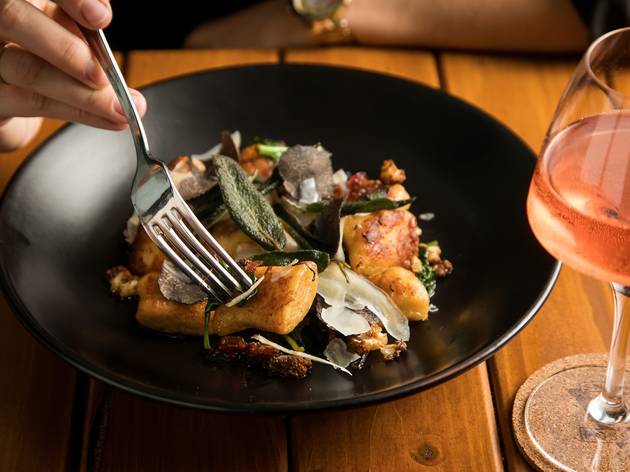 1/14
Photograph: Anna Kucera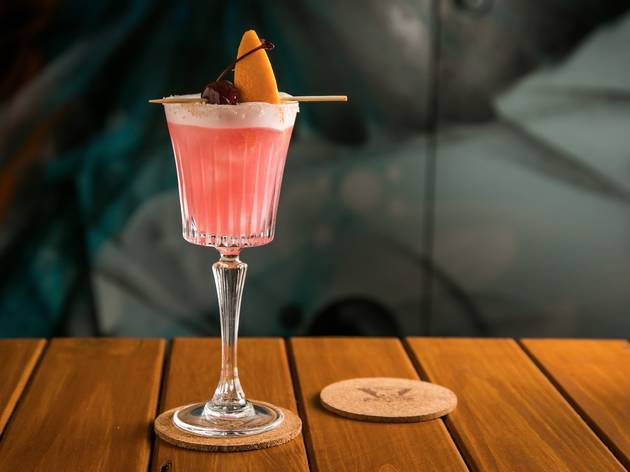 2/14
Photograph: Anna Kucera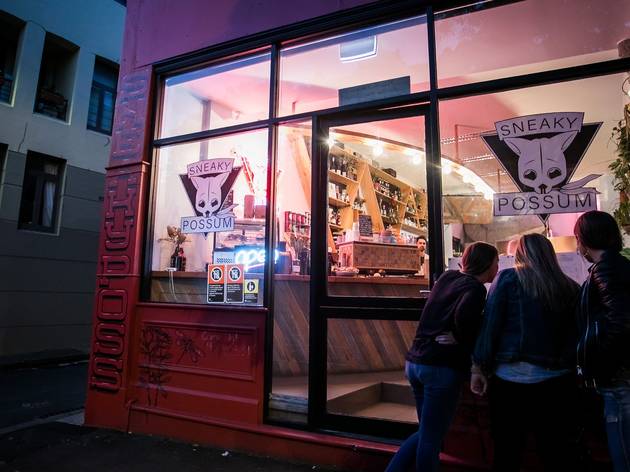 3/14
Photograph: Anna Kucera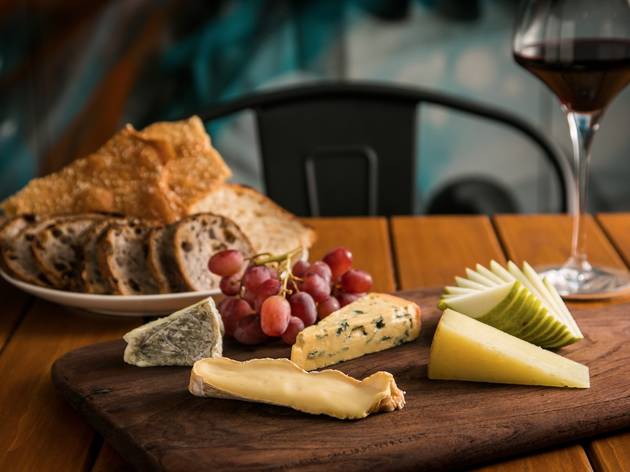 4/14
Photograph: Anna Kucera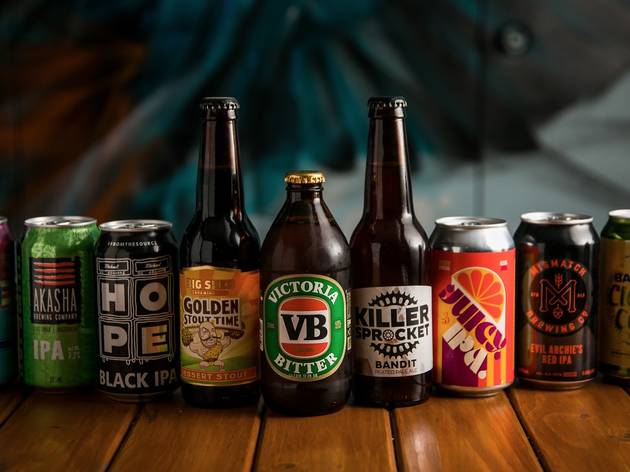 5/14
Photograph: Anna Kucera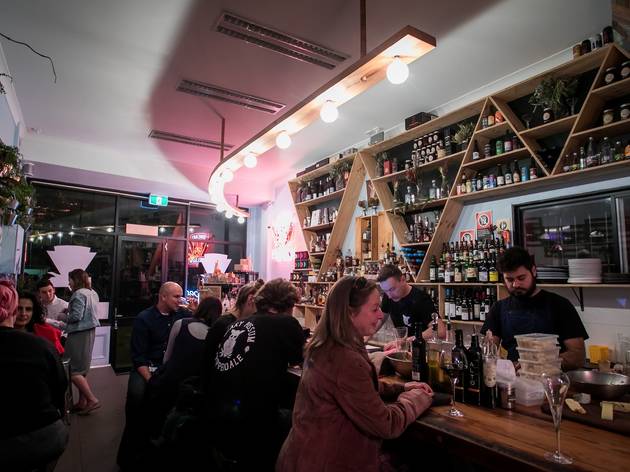 6/14
Photograph: Anna Kucera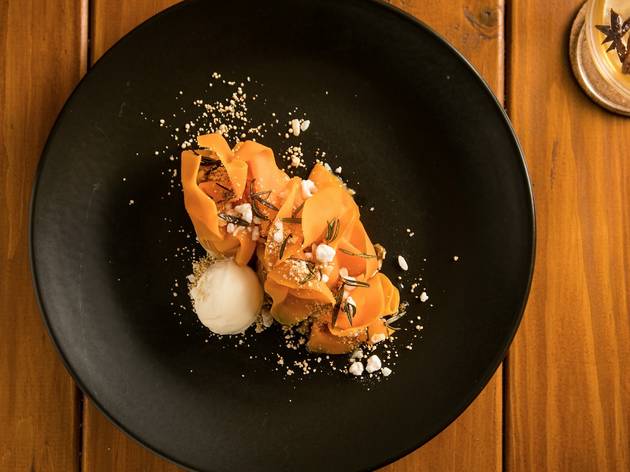 7/14
Photograph: Anna Kucera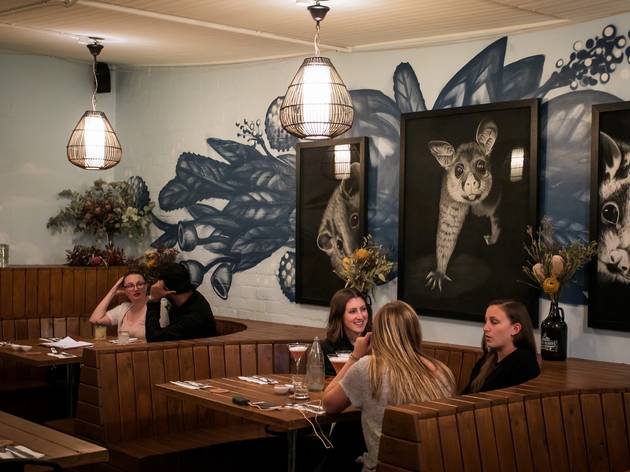 8/14
Photograph: Anna Kucera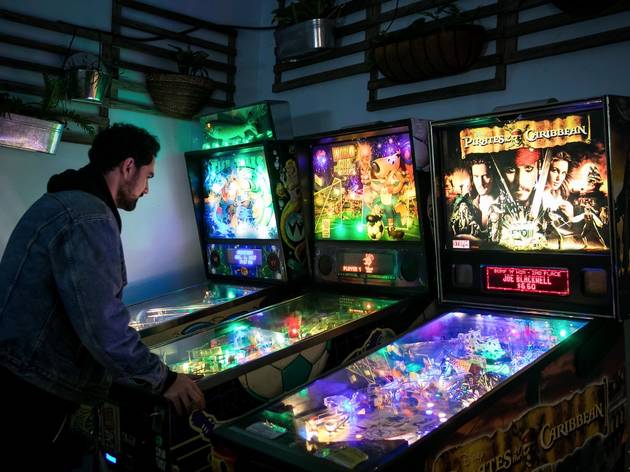 9/14
Photograph: Anna Kucera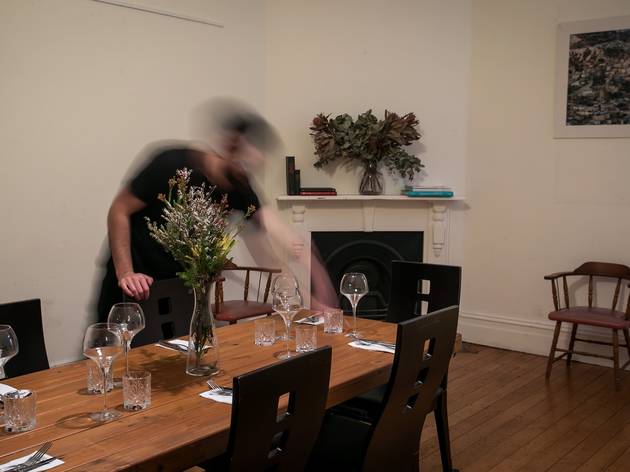 10/14
Photograph: Anna Kucera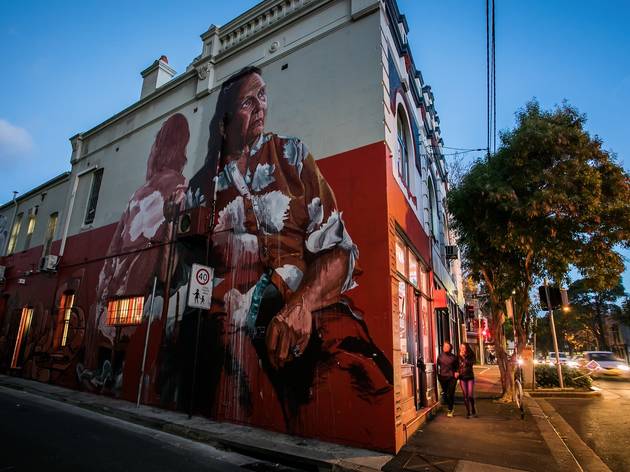 11/14
Photograph: Anna Kucera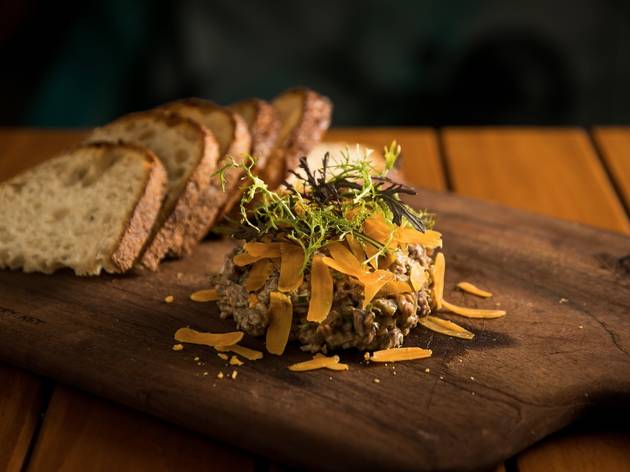 12/14
Photograph: Anna Kucera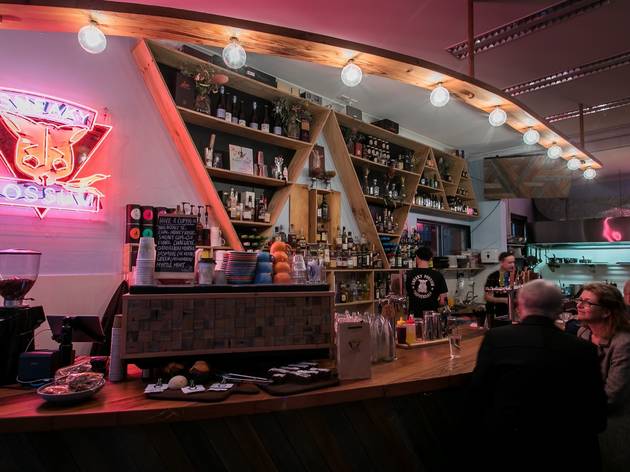 13/14
Photograph: Anna Kucera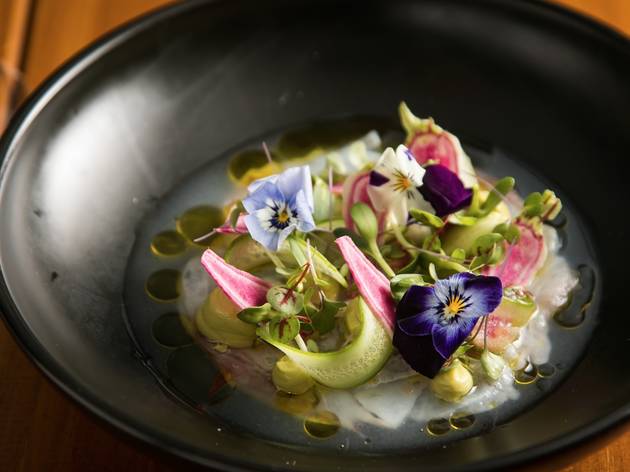 14/14
Photograph: Anna Kucera
Time Out says
A new Australiana small bar lands in Chippo
Chippendale just keeps on booming. Between Brickfields, makers of some of Sydney's finest bread, cellar door-cum-DJ den Cake Wines, party bar Freda's, and must-try restaurants Ester and Automata, the inner-city suburb has everything a Sydneysider needs – you never have to leave the 2008.
Sneaky Possum has just joined the burb's bar ranks, and they've brought bright murals, a lengthy Aussie beer list and great banter to the post. It's open from 6.30am till late most days, and is quickly cultivating a relaxed neighbourhood feel soundtracked by chilled, bluesy tunes from the likes of Matt Corby and Alabama Shakes.
We recognise one of the bartenders from her yogi duties at high-end yoga studio and Chippo hot spot, Humming Puppy, a few blocks away. She says she'll be combining her drink-making and asana skills at Sneaky Possum soon. So stand by for a drink-in-hand yoga flow or two
For now, you can take your drinks on high stools at the bar, with a view of the energetic, open-plan kitchen. Or out the back past the pinball machines in a seated dining room lined with native flower arrangements and murals of possums and gum leaves. There's a different kind of local fauna on one of the bar's exterior walls, where local artist Scott Marsh ('Kanye Loves Kanye', 'Casino Mike') has paid tribute to Chippo's humble "bin chicken" with a large-scale ibis mural.
Inside, the drinks are focused on local legends, too. On our visit, we find a very pale XPA from Balter Brewing in Queensland and Batch Brewing's Big Kahuna on tap; the latter is a warming brown ale with a slight coconut kick. In the fridge, the Saison pilsner malt from Melbourne's Exit Brewing Company offers some citrus and spice. And there's a humble VB can too if that's more your speed.
The wine list skews Aussie, with the G & Co Shiraz Sangiovese Barbera a full-bodied winter drinkable. Or you can take a wine off tap. There's three Riot Wines to chose from – a sauv blanc, grenache tempranillo, or sangiovese dry rosé – poured from a keg to keep things fresher, longer and combat waste.
The cocktail list continues the homegrown flavours. Byron Bay's Brookies gin is shaken with rhubarb and strawberry gum in the Sneaky Possy. It's a beautiful blush banksia colour, but a little too sweet for us.
For Sneaky snacking, order a serve each of the cheese and charcuterie boards. The generous serve of duck liver pâté is subtle, creamy and addictive. And the rich and smoky Milawa washed rind melts across the platter. Scoop it up with a fluffy slice of Sonoma sourdough before your drinking buddy beats you to it.

During the day, the Sneaky Possum operates as a lunch spot for the local creative businesses, so stop in for a coffee and Toblerone muffin or ham-packed croque monsieur. Or try their $20 Riot keg wine and sandwich lunch special. It's not a small achievement to be a venue whose appeal goes from day to night, but round-the-clock local drinks, striking art and great chat ensure this nocturnal addition to the wilds of Chippendale goes just as well in full sun.
Details
Address:
86 Abercrombie St
Chippendale
Sydney
2008

Contact:
Opening hours:
Mon, Tue 6.30am-3pm; Wed-Sat 6.30am-midnight; Sun 8am-9pm
Best selling Time Out Offers