Dove and Olive are doing a new Sunday roast
One of Sydney's best roasts just upped its game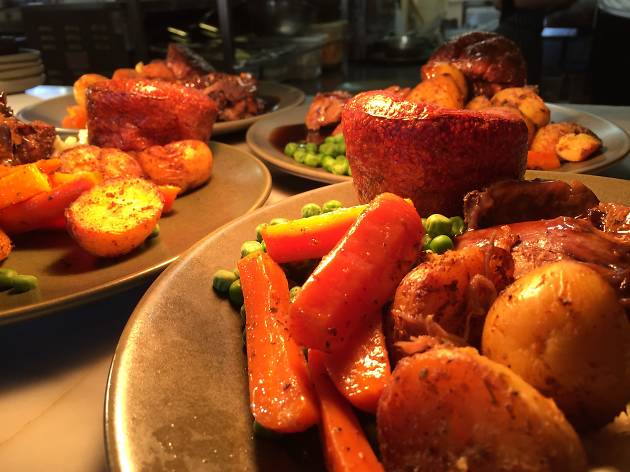 The tradition of a Sunday roast is hard to argue with – crisp potatoes, caramelised baked pumpkin, tender meat and rich gravy – and the Dove and Olive really knows how to dish one out.
Now the Surry Hills pub is adding another roast to their weekly rotation for the Sunday tradition, with turkey taking a spot alongside lamb and beef.
Every week they change up which meat they slow cook for 12 hours, switching between juicy turkey with cranberry, a seasoned leg of lamb and a heart beef roast, accompanied by all the trimmings. At only $19, you'd be silly to try and slave over an oven at home.
Check the website or call ahead to see what they'll be firing up this Sunday and head in for a winter afternoon done right.