The best Sunday roasts in Sydney
What's winter without a hearty roast dinner and a flavoursome brew on a chilly Sunday?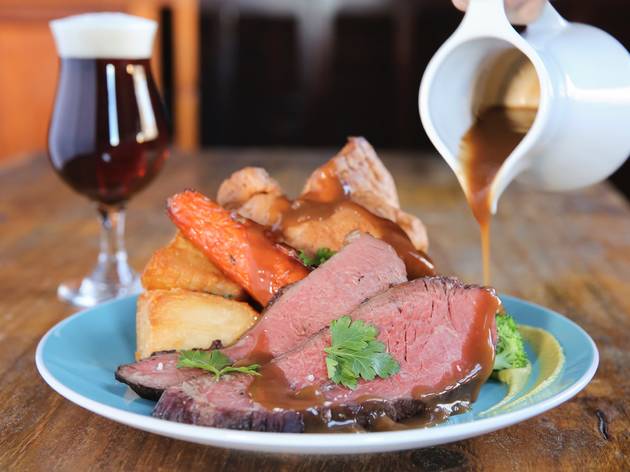 Our colonial heritage is responsible for the proliferation of British-style pubs across this great southern land, as well as the tradition of the Sunday roast. But rather than spending your Sunday baking over a hot oven, let the professionals take care of the cooking and head out to these ace Sydney pubs putting on a proper roast lunch or dinner during the colder months. We're talking legs of lamb with mint jelly and roast veg, roast beef and yorkies or maybe a chook with lemon and herbs and lots of gravy. Whatever your preferred cut, there's a top pub roast out there for you.
The best Sunday roasts in Sydney
Now for afternoon drinks
Do you want to see our your weekend in a craft brewery filled with local dogs, or watch the tide roll away at a seaside haunt? These are the places we want to cool our heels at before the working week kicks off again. 
Read more