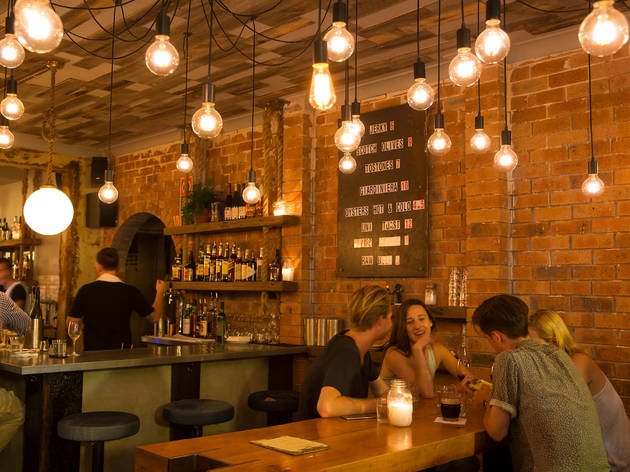 1/10
Photograph: Anna Kucera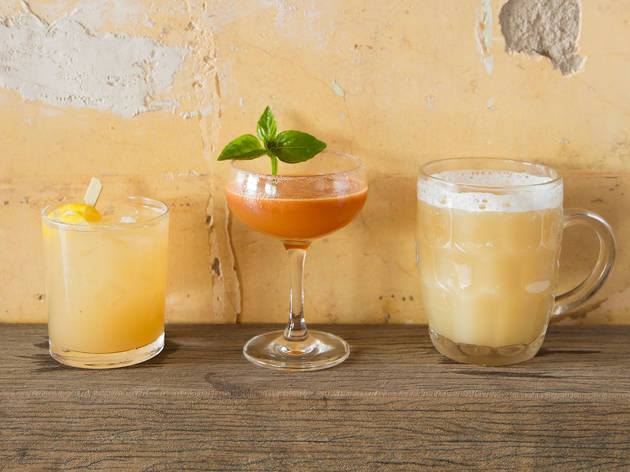 2/10
Photograph: Anna Kucera
3/10
Photograph: Anna Kucera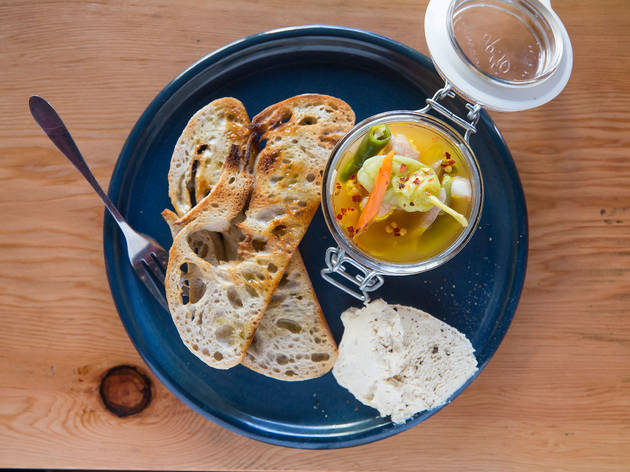 4/10
Photograph: Anna Kucera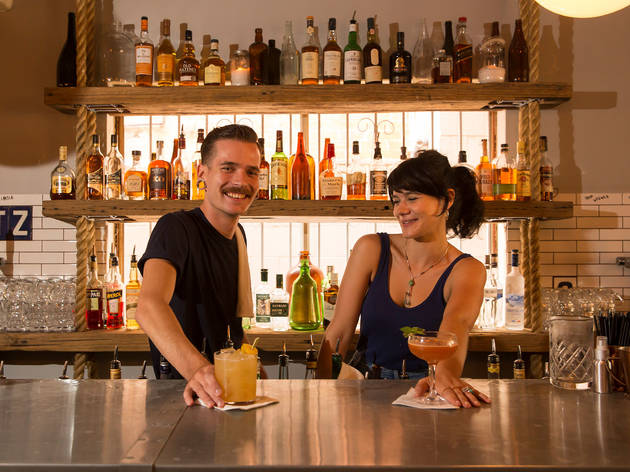 5/10
Photograph: Anna Kucera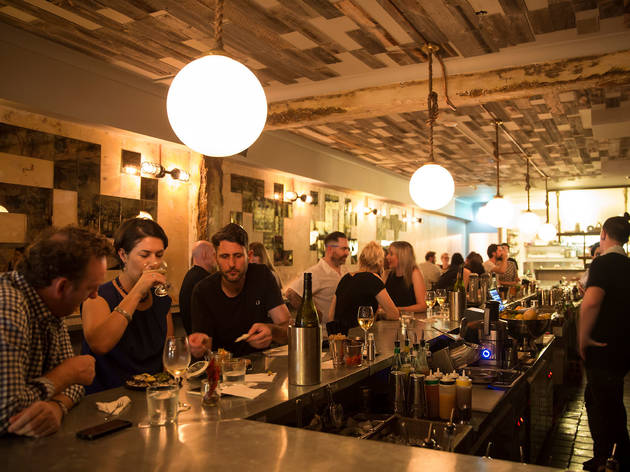 6/10
Photograph: Anna Kucera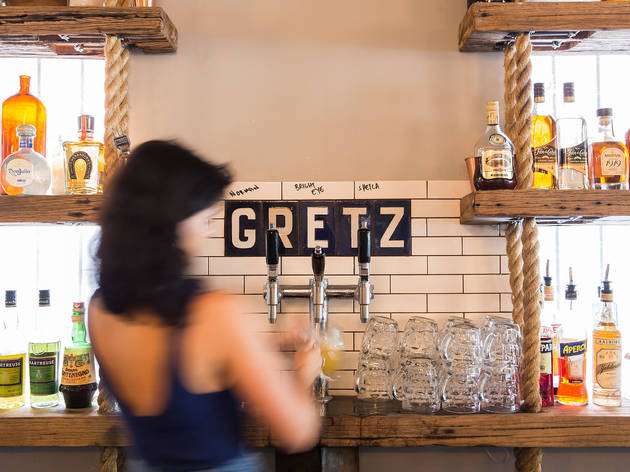 7/10
Photograph: Anna Kucera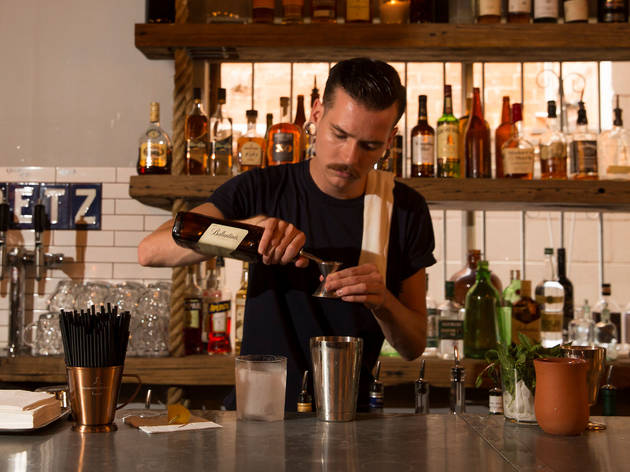 8/10
Photograph: Anna Kucera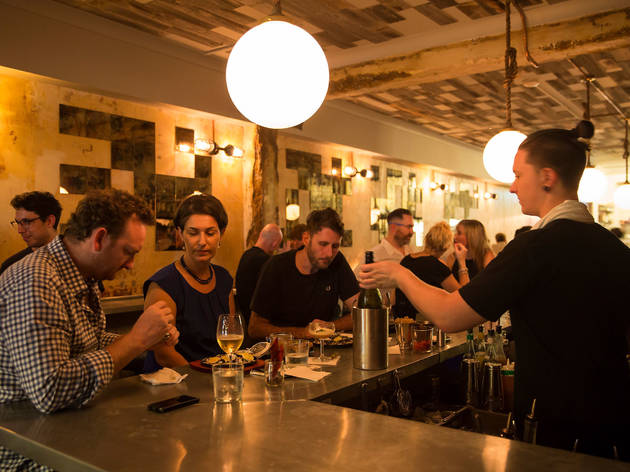 9/10
Photograph: Anna Kucera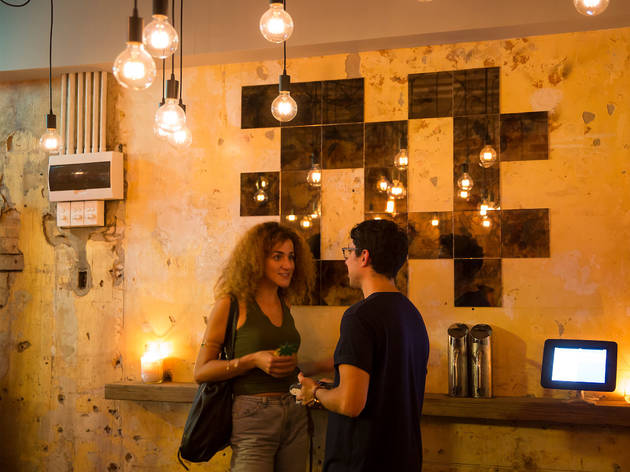 10/10
Photograph: Anna Kucera
Who can resist the lure of a filet-o-fish and a freshly poured pint?
If you imagine the ideal neighbourhood bar, everything that comes to mind you'll find at the Gretz in Enmore. So popular was the restaurant Hartsyard further up the street that Gregory Llewellyn and Naomi Hart decided to add a bar to their Inner West venture. They took an underwhelming venue and gave it a gently nautical, timber-heavy makeover, with big rump-cupping bar stools adequately padded for long nights of big beers and short cocktails. They teed up a playlist of quality drinking tunes from Elton John, Dragon, Fleetwood Mac and the Rolling Stones, filled the fridge with seafood snacks and ordered in big glass tankards for serving tall, frosty brews. It's got that welcoming attitude that you want from a neighbourhood meet-up, and even sports a few distinct quirks, like the fact that the lighting changes dimness randomly.
It's very easy to feel at home at the Gretz. It's dark enough that you don't need to dress to the nines if you're only popping in for a long pull of Yulli's pleasing Australian ale or a half pint of Willie the Boatman's IPA. Mostly they keep things local on the beer front, as you'd expect, but they also have Vietnamese tinnies for a fiver if you want a little backpacker flavour. They do gin and fresh juice, a beer and a shot for 15 bucks, and if you're the designated Dave, you can have unlimited sparkling water for four bucks. Cocktails include a zesty London Calling (gin, sherry, lemon juice, bitters) that stops comfortably short of acidic and goes an absolute treat with the house filet-o-fish that comes with a dill-heavy sauce and Kraft cheese single melted on top. Sweet Crystal Bay prawns are served chilled and dusted in Old Bay and come with a sharp Dijon mayo. They're not breaking the mould at the Gretz but they are doing food, drinks and good vibes that keep us coming back.
Venue name:
The Gretz
Contact:
Address:
125 Enmore Road
Enmore
2042

Opening hours:
Tue-Fri 4pm-midnight; Sat noon-midnight