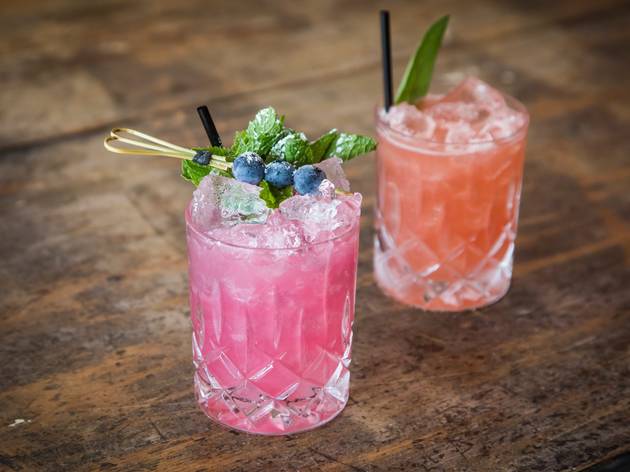 1/12
Photograph: Anna Kucera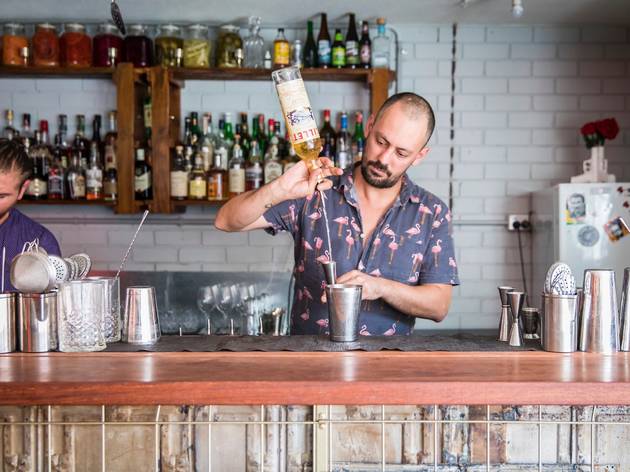 2/12
Photograph: Anna Kucera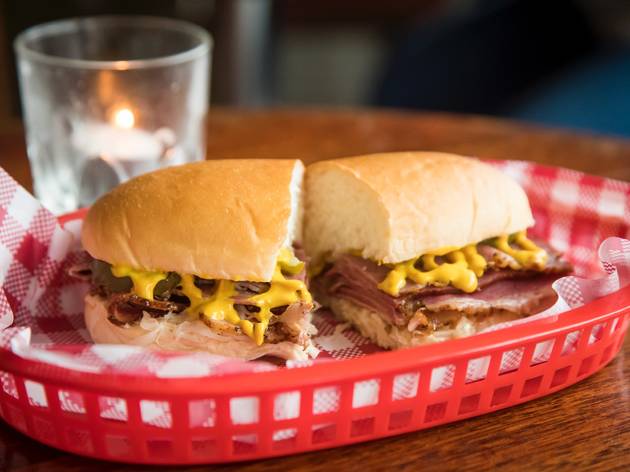 3/12
Photograph: Anna Kucera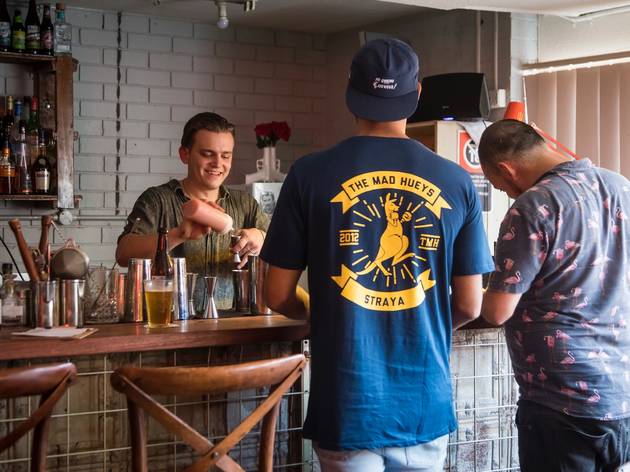 4/12
Photograph: Anna Kucera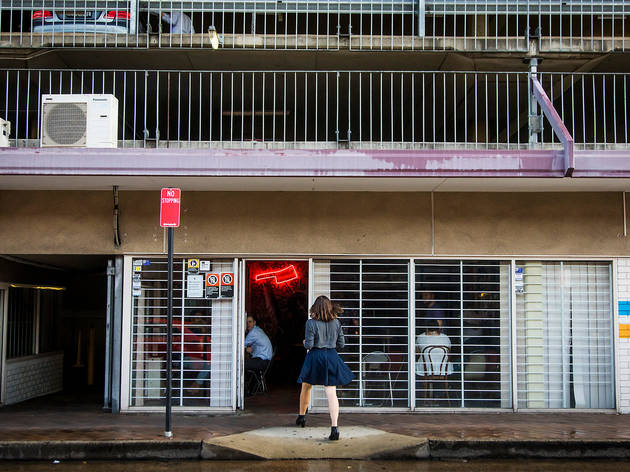 5/12
Photograph: Anna Kucera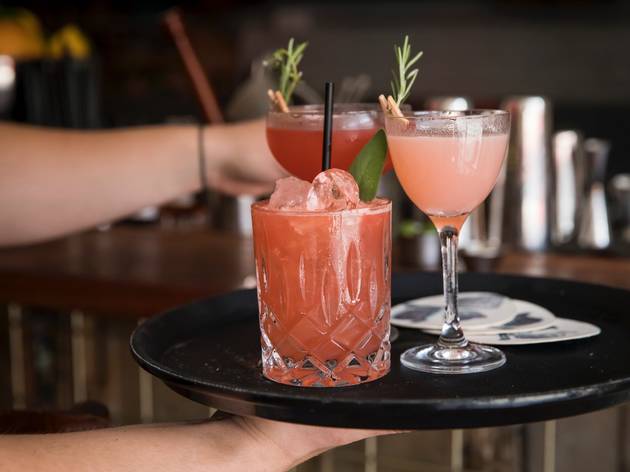 6/12
Photograph: Anna Kucera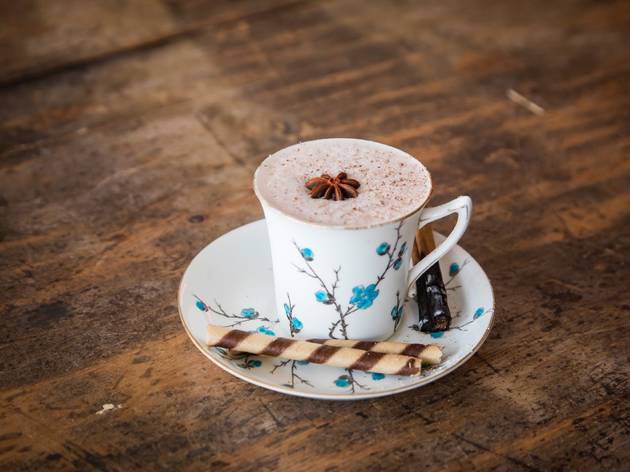 7/12
Photograph: Anna Kucera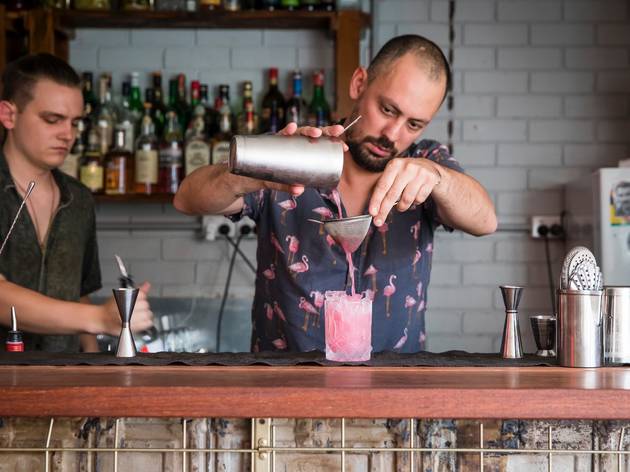 8/12
Photograph: Anna Kucera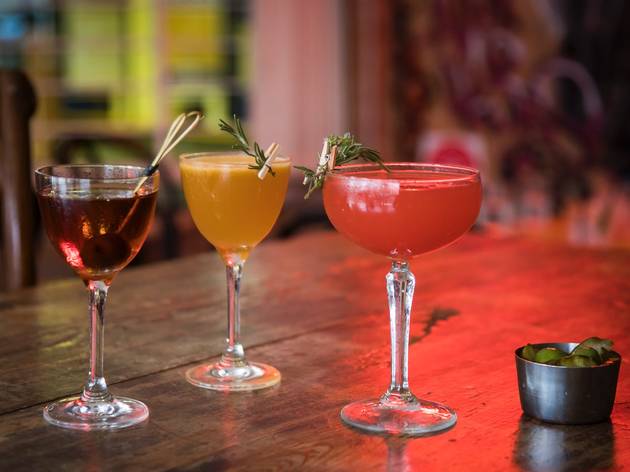 9/12
Photograph: Anna Kucera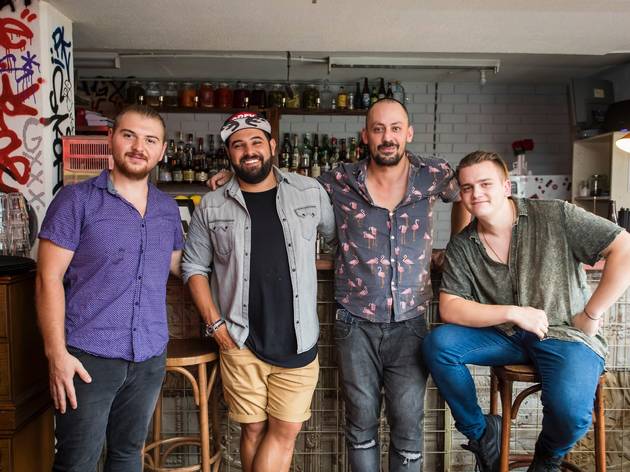 10/12
Photograph: Anna Kucera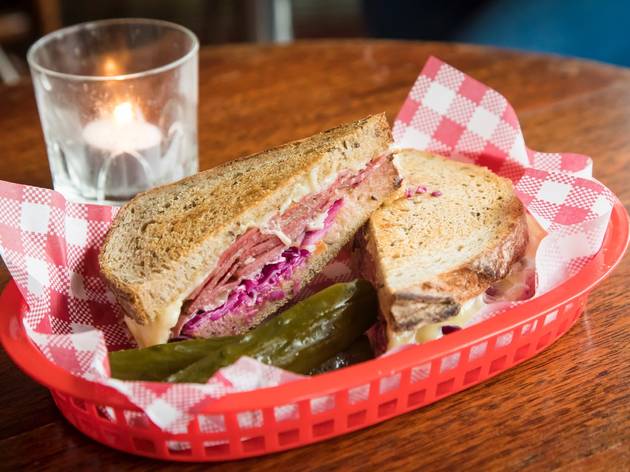 11/12
Photograph: Anna Kucera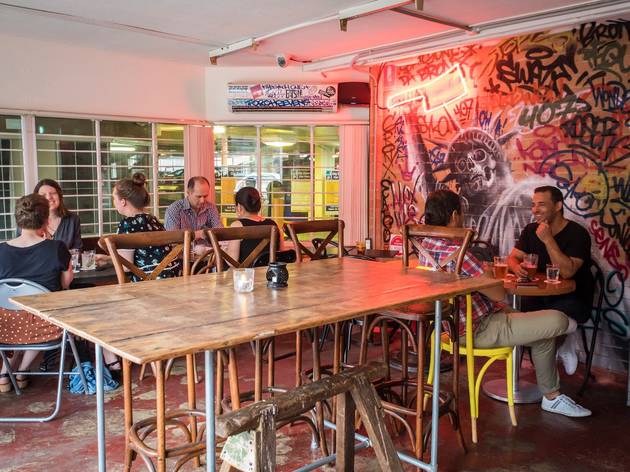 12/12
Photograph: Anna Kucera
The small bars have finally landed in our second CBD
In the last 12 months there has been a lot of exciting news out of Parramatta. Tropfest found its new (hopefully drier) home out west; a whole bunch of food operators expanded their empires in that direction and as development continues there's going to be a lot more good things flourishing in Sydney's second CBD. Hell, they've already clocked up their first small bar.
Uncle Kurt's was born out of a desire to bring the drinking scene of the inner city to the people of Parramatta, and it's off to a cracking start. The bar is set up underneath a car park in a former legal office that has been gutted, graffittied and set up with 25 seats for table service. The look is very lo-fi, but the drinks are not.
Bobby Aydogan (ex-Bennelong, Rockpool Bar and Grill) is a long serving Sydney bartender and he has loosened the collar and upped-stumps from the inner city to bring his shakers west. It's worth letting him talk you into a Summer in Dublin. The double chocolate hit in the cacao infused Jameson and chocolate bitters is tempered by the whisky burn, and the apricot and rosemary is light, not cloying. It's summer in Dublin, so a winter drink by equatorial standards, but it still manages to be light and refreshing.
A Brooklyn, made with rye, dry vermouth, bitters and maraschino liqueur, is gentler than it reads and the Orange and Fennel Sour is more balanced than an accountant in July. And like a dinner guest bearing expensive wine, it's also very easy to like.
If you've gotten yourself into a sweaty tangle between the train station and the bar you'll want an Aperitivo Julep, it's fruity, a little herbal and over too soon, but it will sort you right out.
Although the flavour in the double smoked Andouille sausage is excellent, they are quick to mention that the sausage casing is a little thick and steer us toward the Reuben instead. It's definitely the right call. The crunchy toasted sandwich on rye is New York comfort food at its finest, with smoked, soft pastrami layers with a good amount of fat on them, squeezed between the slices with melted Swiss cheese, creamy dressing, coleslaw and pickles. It's not pretty to eat but it tastes great. For something slightly easier on the grease factor, order the pastrami in a po'boy – same smoky meat but this time on a soft white milk bun with white cabbage sauerkraut, dressing, mustard and pickles.
A dedicated small bar culture is new in Parramatta so Uncle Kurt's is starting slow. But surely we can all agree that sandwiches, cocktails and '90s hip hop are the firm building blocks of a good night out. It's looking like a very good year to go west, when this is what awaits you.
Venue name:
Uncle Kurt's
Contact:
Address:
Horwood Place
2150

Opening hours:
Wed, Thu 4-10pm; Fri noon-midnight; Sat 6pm-midnight