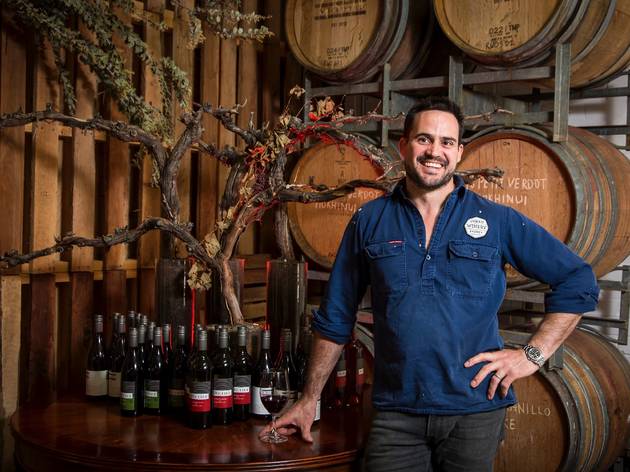 1/11
Photograph: Anna Kucera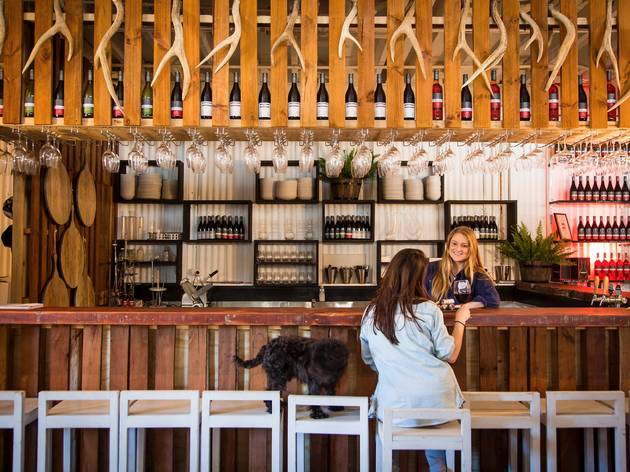 2/11
Photograph: Anna Kucera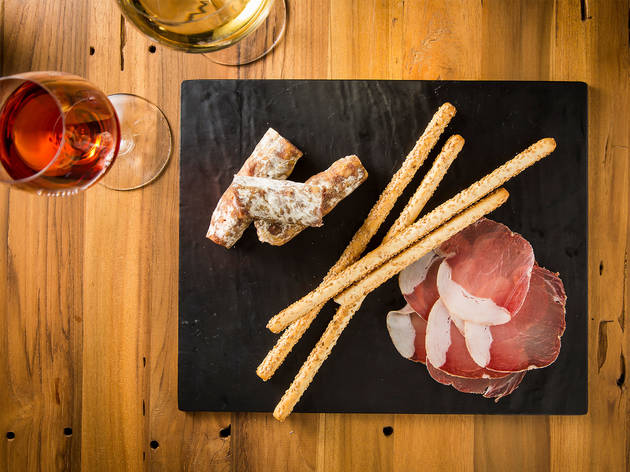 3/11
Photograph: Anna Kucera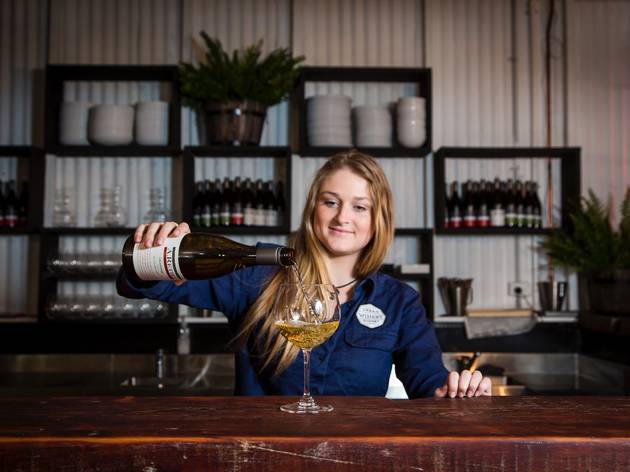 4/11
Photograph: Anna Kucera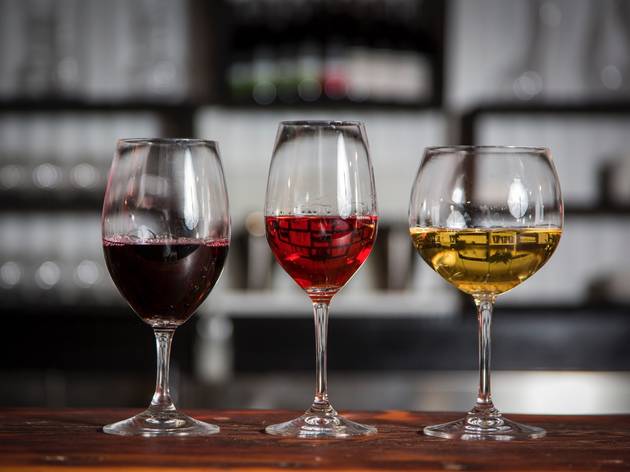 5/11
Photograph: Anna Kucera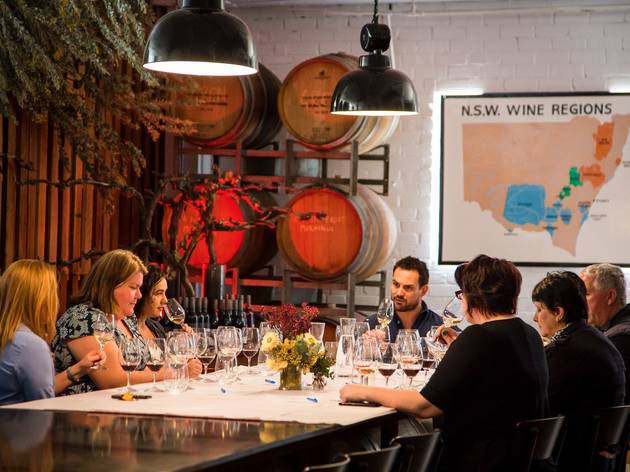 6/11
Photograph: Anna Kucera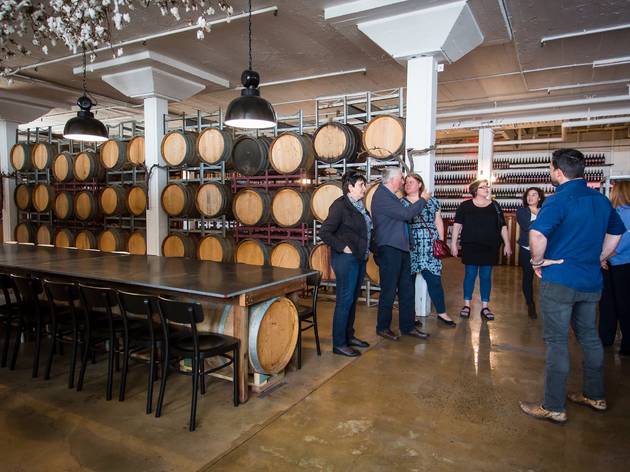 7/11
Photograph: Anna Kucera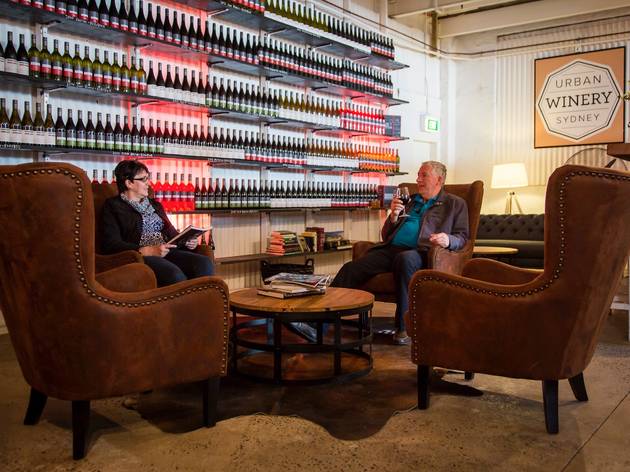 8/11
Photograph: Anna Kucera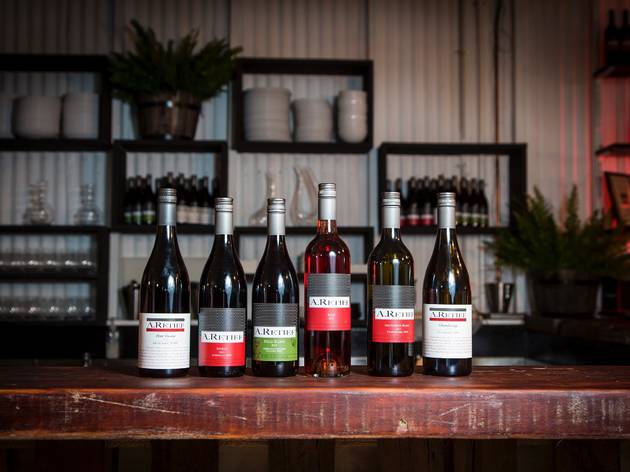 9/11
Photograph: Anna Kucera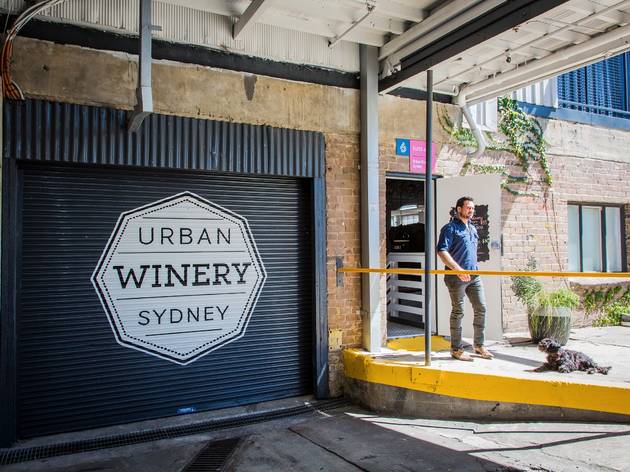 10/11
Photograph: Anna Kucera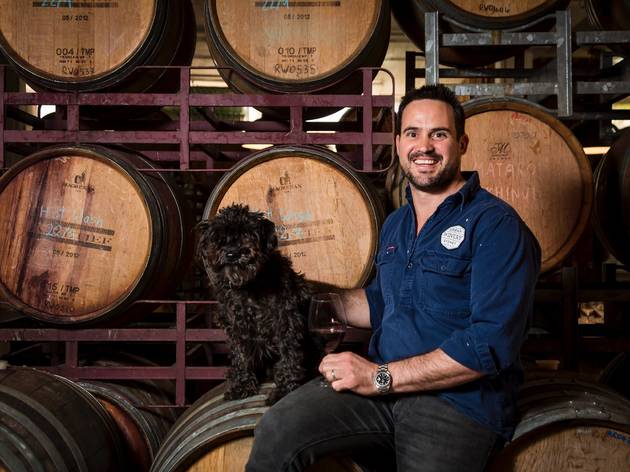 11/11
Photograph: Anna Kucera
And just when you thought St Peters couldn't get any better, they add a winery-bar-cellar door to the mix
Generally speaking when people want a change of scene they're trying to escape the big smoke by heading out to greener pastures or sandier shores. But winemaker Alex Reteif went the other way entirely, bringing his wine operation to the inner city, setting up shop in an old warehouse complex in St Peters called Precinct 75.
If that name is ringing some bells for your it's because the new creative hub is also home to Willie the Boatman Brewery, Maniax axe-throwing centre, Sample Coffee Roaster and the elegant (and expensive) interiors from Sydney celebrity designer, Sibella Court.
You have to hook all the way inside the complex to find the Urban Winery Sydney, but it's a journey worth taking, especially if your idea of the perfect night out involves high-backed arm chairs, a little backgammon, some cured meats and a whole lot of cool-climate biodynamic wines made from grapes grown on the Reteif family farm in Gundagai NSW.
This is the exact opposite of a party bar – it's the place you retire to when you want to swirl a $14 glass of the mysterious Field Blend red around in a big wine glass you wish you could keep at home.
It's OK, because this place can act like your living room, with glossy cowhide rugs and a backlit wall of wine that makes the little corner of the barrelhouse reserved for tastings feel cosy in spite of being an alcove in a vast industrial space. The stacks of wooden casks don't hurt the rustic vibes either.
Snacks come in the form of a $20 freshly sliced smallgoods plate of Australian prosciutto, salami, bresaola or whatever else they've got in the fridge. And you know what? Those nutty, sweet and salty meats go a treat with the five-wine blend of grenache, mataro (you may know it as mourvèdre), malbec, merlot and tempranillo. Each grape brings a little something to the table, but this is no King's Cup – instead what you get is a bridging of heaven and earth with high, bright fruit notes and a strong earthy base.
Rosé is everyone's friend when the mercury is rising, but this is not a wine to slug down without thought – the blushing wine here is clean, tight and dry and deserves proper consideration, and a $12 wine is not for chugging anyway. Some people still have a gut reaction to chardonnay and dismiss it outright, but you'd only be denying yourself a treat if you don't risk a big pour of the rich golden wine made from Tumbarumba-grown grapes. We taste white peaches and melons, but it's more expansive than its fruity nose lets on.
Alex Reteif might have brought his winery to the city, but there's nothing harried, wired or superficial about it. The simplicity of the set-up and earnestness with which it is undertaken are exactly the antidote you need to your inner-city pressures.
Venue name:
Urban Winery Sydney
Contact:
Address:
Suite 6.01
Precinct 75
75 Mary St


Opening hours:
Wed, Thu 4-8pm; Fri 4-9pm; Sat noon-pm; Sun noon-5pm
You may be interested in: