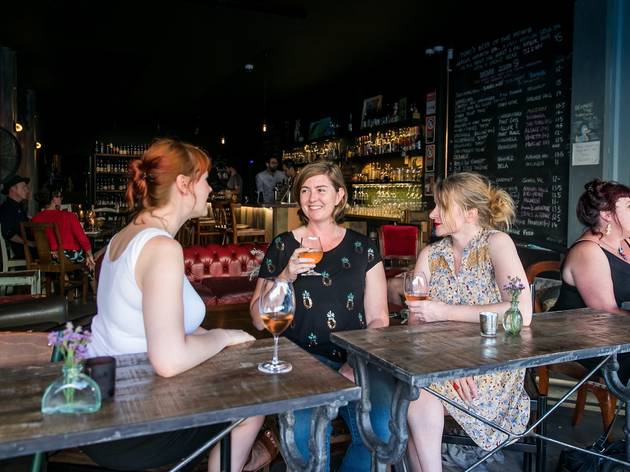 1/12
Photograph: Anna Kucera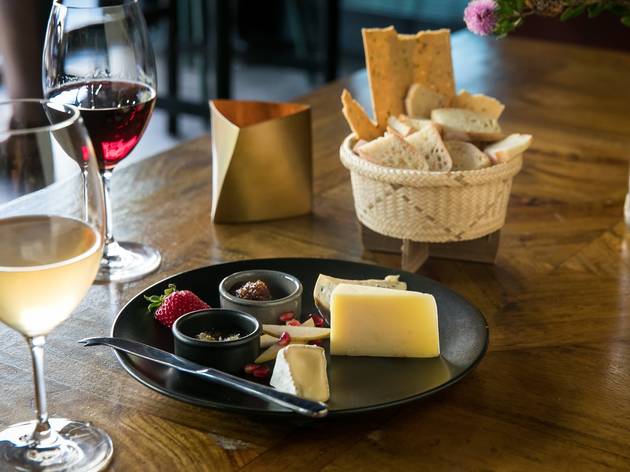 2/12
Photograph: Anna Kucera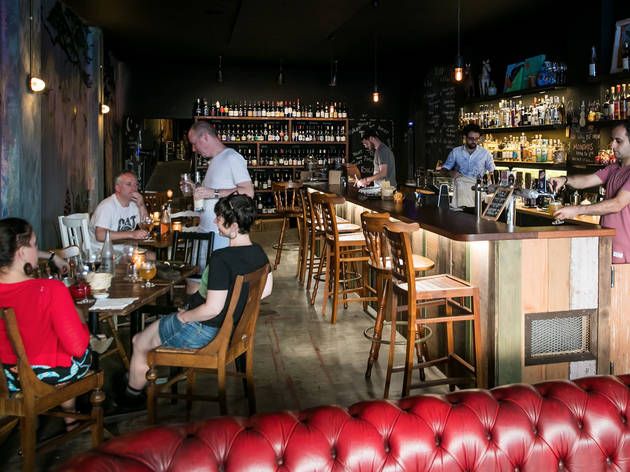 3/12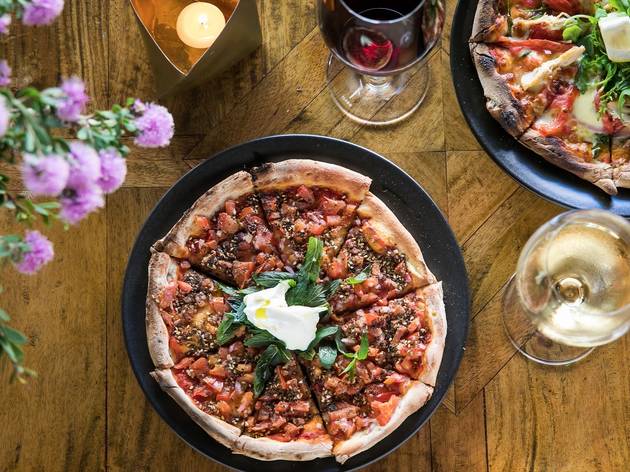 4/12
Photograph: Anna Kucera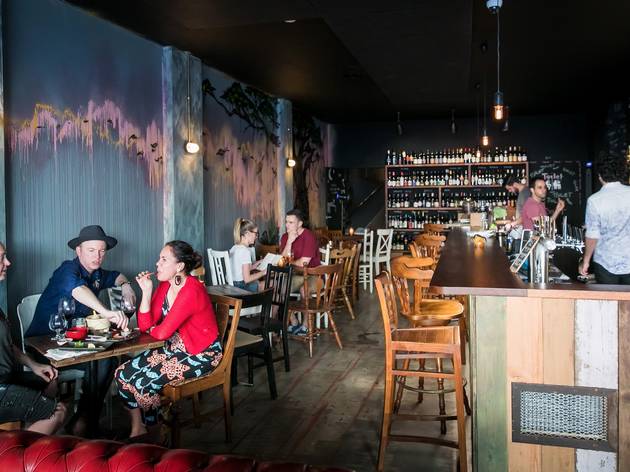 5/12
Photograph: Anna Kucera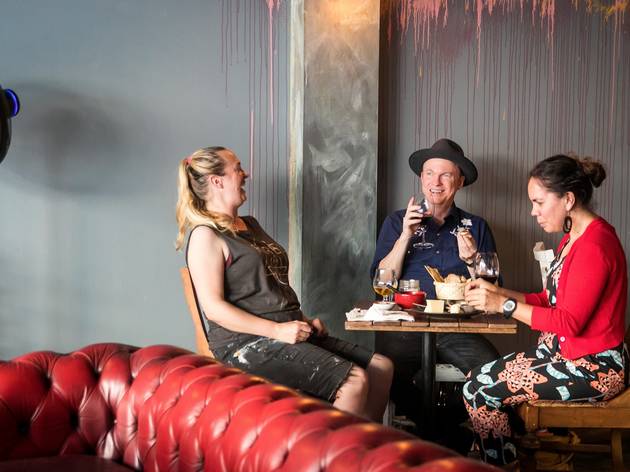 6/12
Photograph: Anna Kucera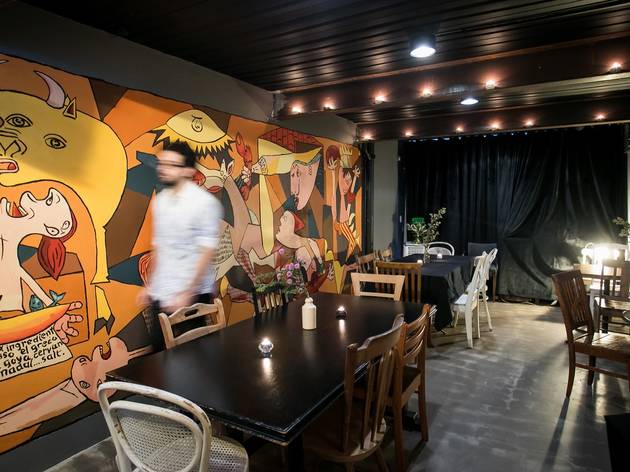 7/12
Photograph: Anna Kucera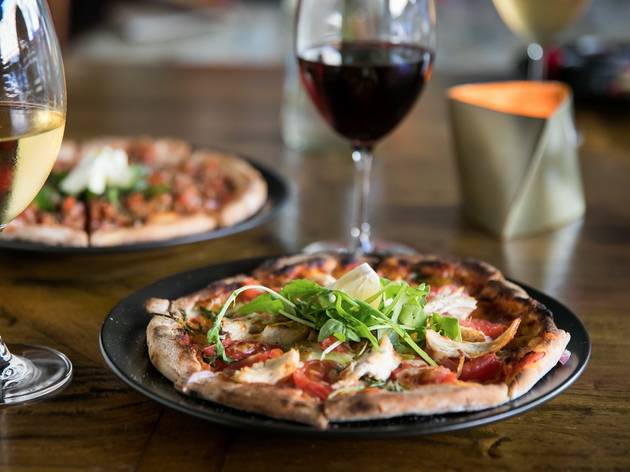 8/12
Photograph: Anna Kucera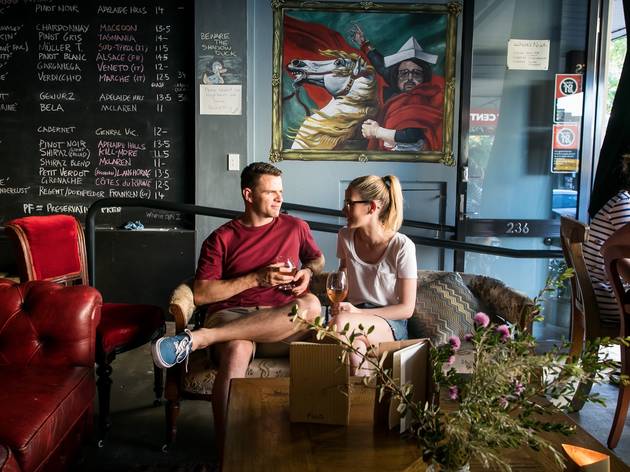 9/12
Photograph: Anna Kucera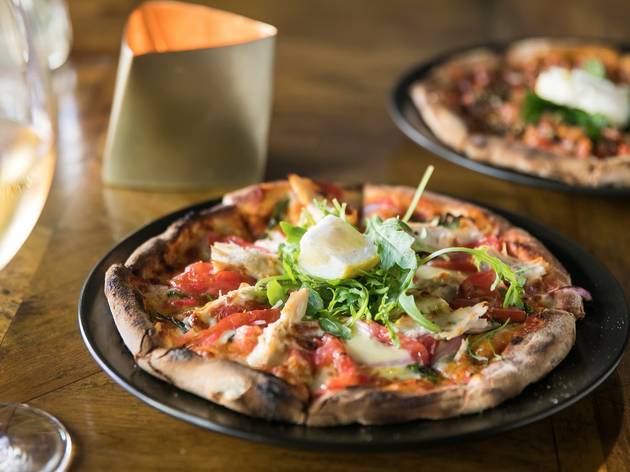 10/12
Photograph: Anna Kucera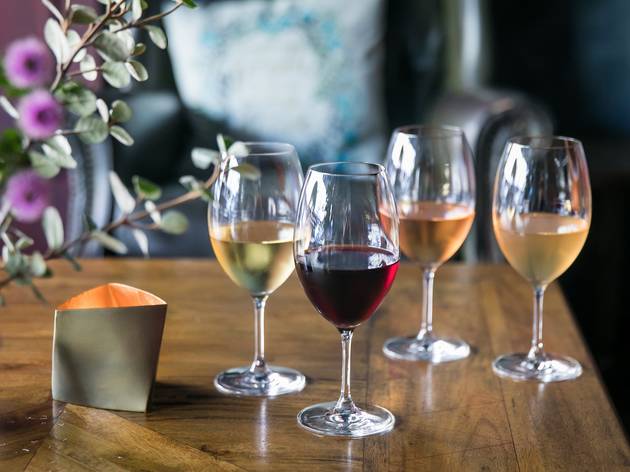 11/12
Photograph: Anna Kucera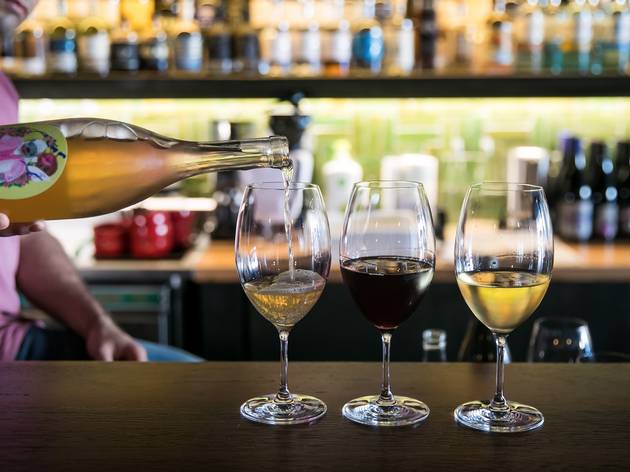 12/12
Photograph: Anna Kucera
Time Out says
Marrickville has embraced their first dedicated wine bar with open arms and wallets
You know a suburb was clamouring for a wine bar when at 6.30pm on a Wednesday there's hardly an empty seat in the house. Where's Nick, Marrickville's only wine bar, has been embraced by the swiftly gentrifying Inner West suburb with a fervour usually reserved for relatives thought to be lost at sea. Turns out the residents of 2204 are ready and willing to pull up a mismatched wooden dining chair, open their wallets and lob fistfuls of dollars over the bar in return for more glasses of the Other Right's late year viognier, whimsically titled 'Moments of Strange Magic'.
That wine might just have supernatural qualities because as soon as the spicy, orange-zesty, skin-contact white hits your lips you will feel right with the world. The same goes for their juicy, funky pinot noir that tastes of fresh red cherries. There are a lot of Adelaide drops on the menu here (mostly because they're producing some of the most interesting wines in the country right now), but that doesn't mean the big blackboard list of by the glass options won't trip merrily from Italy to New Zealand via Chile and France.
At this point, you might be wondering how a low-lit shopfront along Marrickville's main drag is scoring nothing but net when it comes to their wine choices? The answer lies in Julian Abouzeid's CV: he served as the wine buyer for Oak Barrel for five years before combining his powers with brother Dominic to open their own bar. There is a third brother, whose absence from the business model is what prompted the name, and whose visage is found sporting a paper hat and riding a horse in the painting by the entrance.
This familiar, we're-all-in-on-the-joke approach is a big part of Where's Nick's instant popularity. They've pitched it at the right speed, comfort and price point (expect to pay from $9 to $15 per glass, with most hovering somewhere in the middle) for the area, and they've made smart choices. Yes, there are cheeses, cured meats and chocolate boards for snacks, plus they fill the air with the welcoming scent of melted cheese and garlic on a clutch of simple pizzas, including a vegan option that's like a zippy za'atar bread. But we're in Marrickville, home to some of Sydney's best Vietnamese food, so they know there's a good chance you're here for a pre-pho drink and that seems to be cool with everyone involved.
Even if you kick things off with an Australian Spritz made with local gin and orange liqueur, you're here for the wine, same as everyone else. Choosing is as fun as picking an ice cream flavour for the underage set, and the nice thing about all those small batch, natural, preservative-free options is that you can actually get through a handful of glasses on a school night without feeling it the next day. And that is the greatest gift your local wine bar can give you. Say thank you to Nick, wherever he is.
Details
Address:
236 Marrickville Rd
Marrickville
2204

Contact:
Opening hours:
Mon 4-11pm; Wed-Sat 4pm-midnight; Sun 4-10pm
Users say