John Kaldor has been helping international artists transform Sydney since Christo and Jeanne-Claude wrapped the coast of Little Bay in 1969. In 2016, he and his team made it possible for Sydney artist Jonathan Jones to take-over part of the Royal Botanic Gardens with his ambitious public art project barrangal dyara.
Next up, Kaldor Public Art Projects has set its sights on Sydney's Observatory Hill, where Berlin based Albanian artist Anri Sala will be taking over the 105-year-old Rotunda with the world premiere of a new public art project inspired by the site and by Sydney's colonial history.
The subject of a major career survey at New York's New Museum in 2016, Sala is best known for works that engage with social and political histories. For the last 15-or-so years, he's been increasingly interested in music and sound as psychologically-charged mediums for evoking and reinterpreting the past.
From a distance, Kaldor Public Art Project 33 will look like business as usual; as you approach the Rotunda on Observatory Hill, however, you'll hear the difference: orchestral music, and the sound of 38 snare drums. Suspended from the ceiling of the pavilion, with reflective mirror skins facing down, the snares will tap out an altered version of Mozart's Clarinet Concerto in A Major, in sync with a recorded track.
A site visit in 2012 inspired Sala's project, titled The Last Resort. The artist became fascinated with the history of Dawes Point as a site of First Contact, and the conversations between lieutenant William Dawes (an astronomer with the First Fleet) and young Indigenous woman Patyegarang that led to the first European record of local Aboriginal language.
Mozart's Clarinet Concerto in A Major (K. 622), written in 1791, was chosen by Sala as an emblem of the European Enlightenment – a movement directly related to colonial expansion, with its mantra of science, rationalism and progress.
Sala says: "I look at [The Last Resort] like a musical artefact that we have thrown in the ocean … the winds, the waves, the water currents take it one way and the other and it eventually reaches somewhere, though not as it originally started out, as it is transformed by the journey."
In other words: you should be able to recognise Mozart's original melodies within Sala's new interpretation (one movement of the Concerto, for example, is altered so that the tempo changes according to recorded weather patterns of a voyage from Europe to Australia).
Premiering in October 2017, The Last Resort is five years in the making. John Kaldor first met Sala in 2011, and organised for him to visit Sydney in 2012 – the same year as Project 25, by Thomas Demand: The Dailies. It was Demand who had suggested Kaldor look into Sala's work. The original intention was to present Sala's KPAP in 2013, but as Kaldor says, "then Anri got selected to represent France at the Venice Biennale in 2013, and obviously he had to do that. And [his work 'Ravel Ravel Unravel'] was one of the best things at the Biennale, it was fantastic."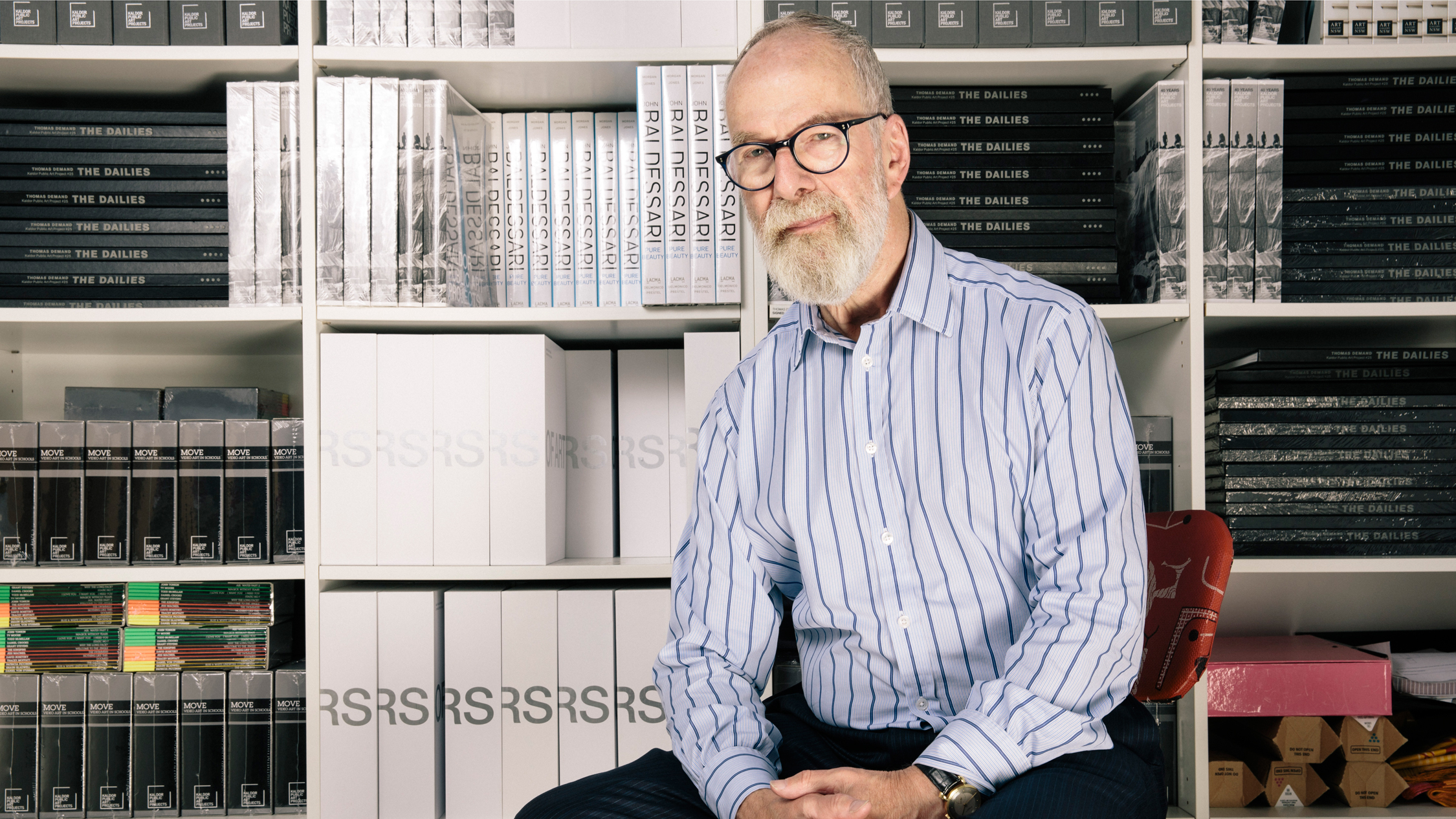 Kaldor and Sala stayed in touch and kept bouncing ideas back and forth, until the artist asked Kaldor to find him a pavilion to work within, and the Observatory Hill site became available. "It's a magnificent site, a great tourist destination, and the most beautiful view of the harbour expanse," says Kaldor. It's also the most elevated point in Sydney (at over 40m above sea level) and the site of Australia's first observatory, administered by the Museum of Applied Arts and Sciences (MAAS).
"Anri is one of the most committed artists that I've come across," says Kaldor. "He did a lot of research, and contrasted what was happening in Australia when the First Fleet arrived in 1788 with what was happening in Enlightenment Europe at the time."
On KPAP's philosophy of taking over iconic Sydney sites, Kaldor says: "If you do a project in the art gallery or a similar institution, people go there with certain expectations: to see art. But if you do it in strange places – whether it's in a church, or Bondi Beach – people don't know what to expect. We get a completely different audience, which is exciting; an audience who is not necessarily looking to see art, but who encounters art unexpectedly."
The Last Resort will run from October 13 to November 5 at the Observatory Hill Rotunda, Millers Point.
Check out the best art in Sydney this month.