The Royal Easter Show is back at Sydney Showgrounds from April 6-19. We got a little too excited and picked out five fun reasons to go, from puppies and rides to tasty treats.

1. Pat a pooch at the Pet Pavilion
Get up close and personal with all creatures fluffy, hairy, feathered and scaled at the Pet Pavilion, a new feature to the Show's line-up this year. You'll see adorable cats, dogs, rabbits, mice, birds, frogs and reptiles hit the stage. Plus, there'll be daily competitions, different breed societies on show, and treats and toys to buy for your pets at home.




2. Hop on a ride, delight in nostalgia
Make a beeline for the Wave Swinger, this trademark Easter Show ride hoists you high into the air and spins you round on a circular swing. From high up you'll get the lay of the land and spy the hundreds of other games and rides on offer, including the Crazy Spinning Coaster, the Avenger and the Giant Slide.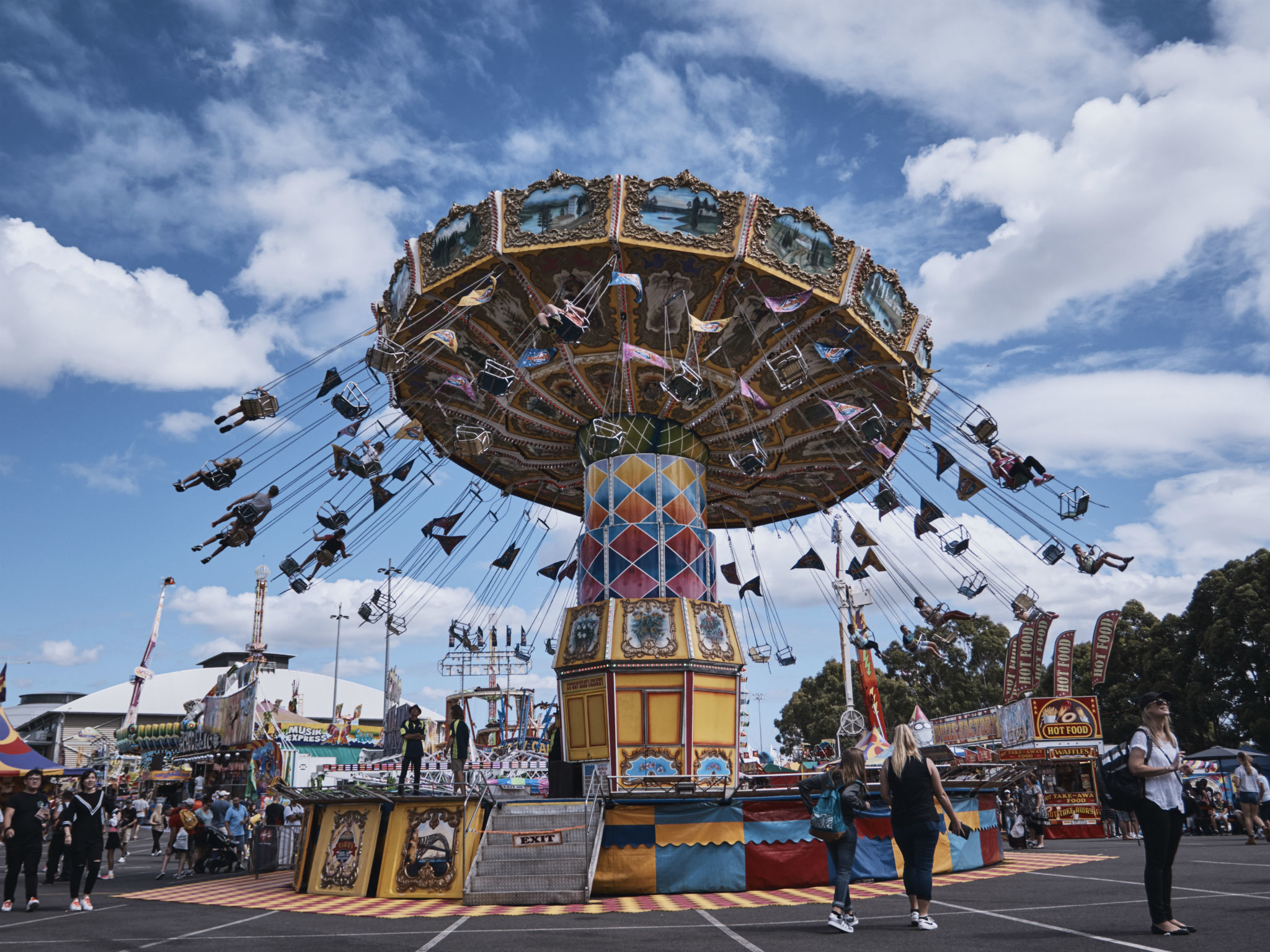 3. Indulge in sugar
What's a visit to the Easter Show without the accompanying sugar hangover? All the classics are here, with tonnes of treats, toys and fun. Pick up a World's Biggest Jumbo, which has all your old favourites including Wizz Fizz, Ghost Drops, Pop Rocks, Warheads and a dozen more lollies that'll have you floating on a colourful sugar cloud in no time.


4. See sheer skill at the woodchopping competition
Everyone loves the woodchop. Seeing these talented blade slingers show off their speed and precision is truly mesmerising. It's hard to take your eyes off the blade as it slices and dices chips of wood inches from the competitor's feet. With over 65 separate events, it's no wonder it's referred to as the 'Wimbledon of Woodchopping'. Channel 9 Woodchop Stadium.




5. Dig into naughty sweets
If there's one thing to do at the Easter Show this year, it could well be indulging in a Cheeseburger Pie from Petey Pie Bakery. Created especially for last year's Easter Show, this juicy meat patty, with cheese and pickle encased in a golden pie crust, will be available again from the Woolworths Food Farm. Looking for something sweet? You'll find Nutella injected doughnuts from Sweet Treats stall at the Channel 9 Grand Parade.