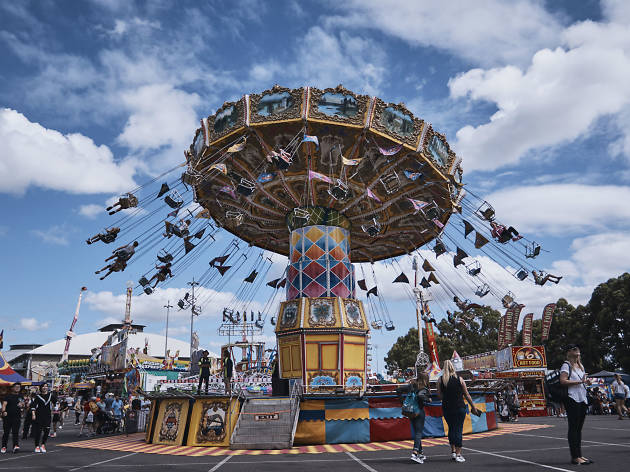 Hold baby chicks, ride on teacups, take alpacas for a walk and load up your arms with show bags... it's Royal Easter Show time!
For two weeks over Easter Sydney Showground is home to a country fair on an epic scale. The Royal Easter Show brings the country life to the city; showing off the brawn of the woodchoppers, steady hands of the sheep shearers and the core strength of Australia's best bull riders.
For kids it's all about the show bags: how many can you carry? How many can you convince your parents to buy for you? For teens, the fairground is the main attraction with thriller rollercoasters that run until late into the evening. Plus, there are daily fireworks displays and an international marketplace to explore.
Take a look at our five ways to excite your inner child at the Easter Show this year.