From January 12-14, Sydney artists Roslyn Helper and Harriet Gillies will be at PACT theatre in Erskineville with their show The Internet is Where Innocence Goes To Die and You Can Come Too – winner of the Best Live Art award at the 2016 Melbourne Fringe festival.
Harriet and Roslyn have been working together since 2011 under the collaborative name 'Zin', and in 2015 they were two of 12 artists chosen by performance art godmother Marina Abramovic to take part in a live-in residency and mentorship run by Kaldor Public Art Projects – which is where they developed the idea for this show.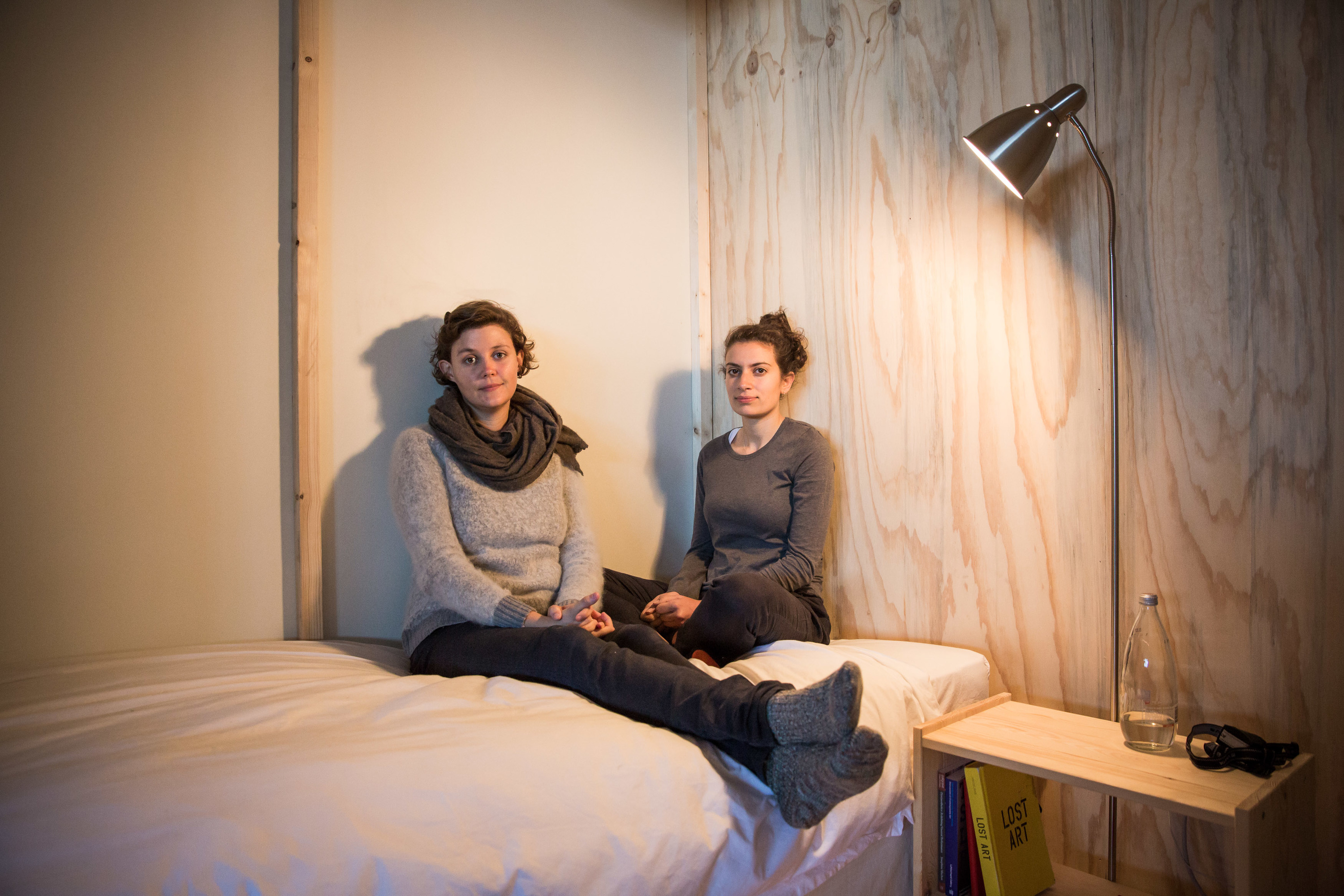 "Our works come from an idea of wanting to take a common social structure, or form of activity or action, that we engage in every day, and heighten or subvert it in some way, to make the audience think of it in a different way," says Helper.
So far Zin's works include immersive parties ('Party Mode' and 'The Dictator's Ball'), and dancing slowly to Justin Timberlake with members of the public ('Each Other', Liveworks 2015). The two also have separate arts practices – Harriet directing theatre (They've Already Won, Belvoir 2015), and Roslyn making post-internet art (she's also the incoming artistic director of Underbelly Arts Festival).
In January they're also throwing a glitter party in a box on Sky Terrace, for Sydney Festival.
Below we chatted to Harriet and Roslyn – on FB, naturally.
The Internet is Where Innocence Goes To Die and You Can Come Too runs from January 11-14 at PACT in Erskineville.
See what else is on stage in January.