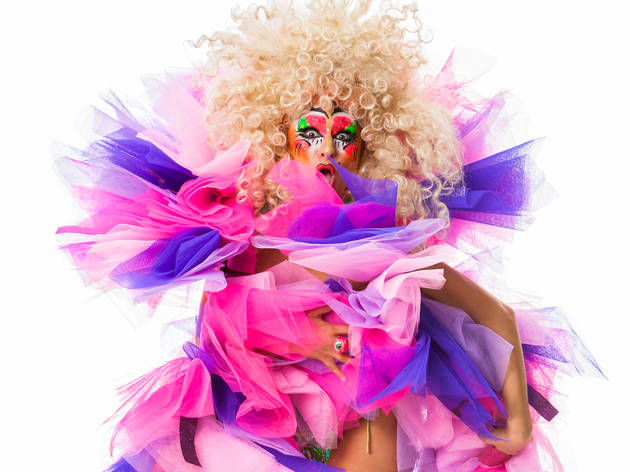 Sydney's favourite Sex Clown returns with a new hour of ecosexual cabaret: Love & Anger
Betty Grumble describes herself as "surreal showgurl, obscene beauty queen and sex clown". First popping up at various queer-friendly performances and parties around Sydney (Bearded Tit, Red Rattler, Tokyo Sing Song), she debuted her first hour-length show Sex Clown Saves The World at Adelaide Fringe in 2016.
Sex Clown is an extraordinary, subversive show in which she puts her body on the line to spread an ecosexual gospel: the importance of having a loving, consensual relationship, of mutual respect and pleasure, with your planet. Her method? A cocktail of cabaret, burlesque and drag that's thoroughly queer, funny, sexy – sometimes shocking, occasionally visceral. It's a pump-your-fist-in-the-air fusion of environmental activism and sex positivity.
Back from the UK and Europe, Betty is presenting her follow-up show Love and Anger as part of Sydney Fringe, for which she is a 2017 ambassador.