Adam Hill: Shoes Half Full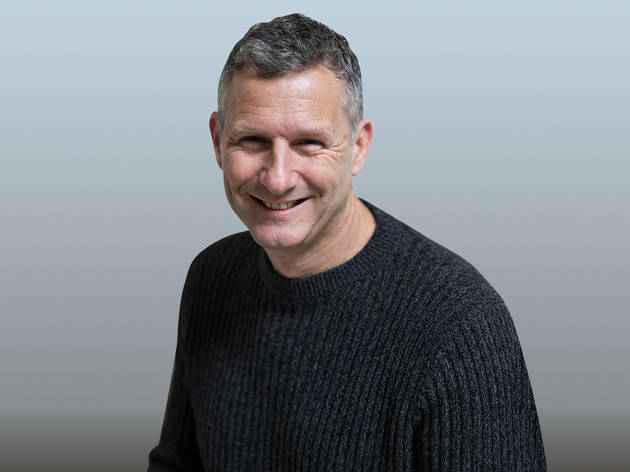 Time Out says
The Last Leg star is back in Australia for this hot ticket show at the Enmore
If nothing else, 2020 provided comics with a rapid-fire way to engage an audience. We might not be entirely out of the woodwork yet, but we're out of lockdown, and it's from this vantage point that Adam Hills presents Shoes Half Full.
Don't go in expecting toilet roll shortage gags. Hills is a relentlessly positive guy, and his hilarious anecdotes offer a sense of nostalgia for arguably the most traumatic year in our collective histories. That takes talent. An industry veteran, Hills' effortless affability is all over this gig. Slated to tour pre-lockdown, it's a remarkable time to talk about radical positivity.

But do also expect a host of Hills' bugbears, such as knowing when to say no and resisting the leap to anger when presented with stuff we might not understand. Hills positions himself as a 50-year-old cis white bloke trying to do better, and he relates instances in his own life when his finest choice was to shut up and listen.
There's also music, and well-polished crowd work. Hills is at his best when chatting with his audience. Shoes Half Full showcases his profound skill in gripping a crowd and getting the best from them, while sneaking in some positive instruction – sometimes in limerick form – on how to be better.
Details