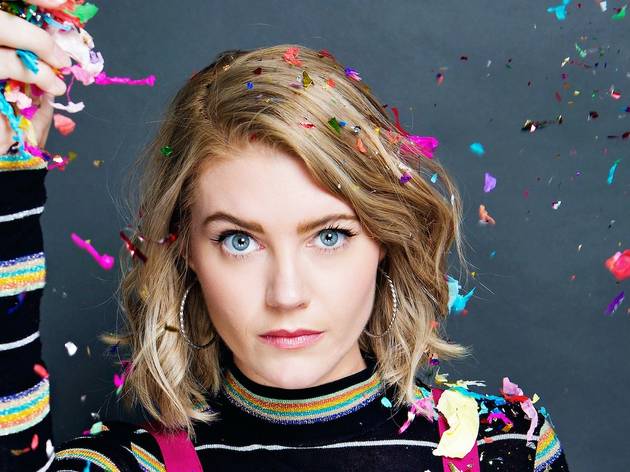 Time Out says
The WA expat is back from London to talk terrible dating and fighting back
There's no denying bad dating experiences provide ample comedic material, as is the case with Brodi Snook's new show, Handful. Heck, the show is even named for a remark a man made about her on a date.
The Western Australian-born Snook has an intensely droll, sardonic tone that she's spent the last decade or so crafting on the comedy scene in the UK. As such, she appears incredibly comfortable on the stand-up stage, unphased by the natural undulations of the crowd. Snook's style feels very much like old school stand up. Expect everything from jokes around her terrible (but later laughable) dating experiences, to contemporary issues like climate change and the multipurpose ways to use a keep cup.
Where Handful really excels, however, is when Snook starts running through a literal box of awkward, cringey things she's done during her life – you know, all those thoughts we each have just as we're about to fall asleep at night. It's moreish, so here's hoping Snook stays in Australia a little longer.
Details