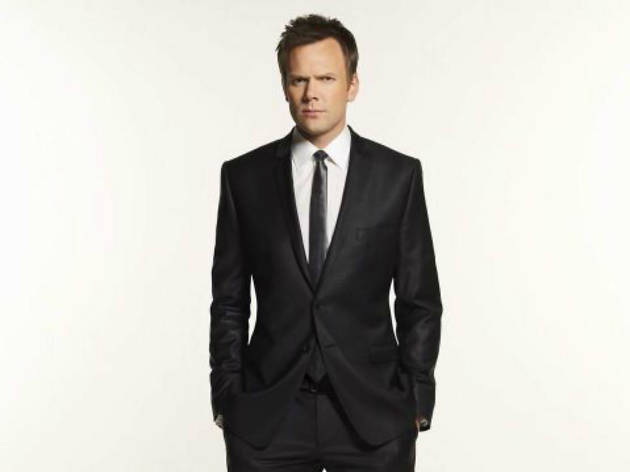 Comedy's biggest names are coming to Sydney
Kevin Bridges, Gad Elmaleh, Joel McHale, and Rhys Darby headline the Sydney offshoot of Just For Laughs festival
Get ready to laugh until you cry Sydney, because some of the biggest names in comedy are coming to town this spring. Montreal's prestigious comedy festival Just For Laughs is in its 7th year in our town – centred around the Sydney Opera House and spreading out to Enmore Theatre and the City Recital Hall.
Kicking off the festival on August 18 is Rhys Darby, better known as Murray Hewitt from Flight of the Conchords. Darby is returning to Australia with his new show Mystic Time Bird, a hilarious journey through ancient mysticism and personal epiphanies.
If you're a fan of podcasts, you're probably onboard the My Favourite Murder bandwagon already. True crime and comedy might seem like an odd pairing of genres, but podcast hosts Karen Kilgariff and Georgia Hardstark somehow make it work. Catch them present their podcast live on stage in Sydney on September 11-12.
Joel McHale will be splitting sides when he comes to Sydney on September 15. Best known for his dry and snarky performances on The Soup and Community, McHale is coming to Just For Laughs and performing at the Sydney Opera House Concert Hall as part of his first national Australian tour.
Often dubbed as France's answer to Jerry Seinfeld, Gad Elmaleh sold-out his first Sydney show and will be performing a second show at the City Recital Hall on September 18. It's hard to find someone with better comedy chops - Elmaleh's popularity saw him perform sold-out shows in Paris' Olympia theatre hall for seven consecutive weeks.
Want to see America's 'top partier' in action? Check out Bert Kreischer when he comes to town on September 13. Said to be the inspiration behind Van Wilder, Kreischer's wildly hilarious stories make him a regular guest on the Joe Rogan Experience and Rachel Ray Show, as well as having appeared on Jimmy Kimmel Live and Late Night With David Letterman.
Just For Laugh's also gives you the chance to watch Scottish comedy sensation Kevin Bridges. His show received a glowing endorsement by Billy Connolly, and Bridges' dry commentary on everyday life will leave your ribs aching from laughter. Catch him at the Sydney Opera House on September 13-14.
Be sure to get your tickets to the popular JFL All-Star Gala – this year hosted by Dave Hughes – as it tends to sell out. Also returning, is Just For Laughs Australia: Live hosted by Tommy Little.
The Opera House's Northern Foyer will also be home to the Just For Laughs Bar, where ticket holders can sink some craft beers and relax pre or post-show.
There's also a plethora of local LOL gems to see; TOFOP with Wil Anderson and Charlie Clausen, Dave Hughes, Joel Creasey, Luke McGregor, The Little Dum Dum Club, Tommy Little, Claire Hooper and Mel Buttle all have slots. The festival has introduced festival passes this year allowing you to save money and see more comedy. Check the Dates & Times tab here to see who's on where, when.
Tickets for all Sydney shows can be purchased online from the Just For Laughs website.