Diana Nguyen: Chasing Keanu Reeves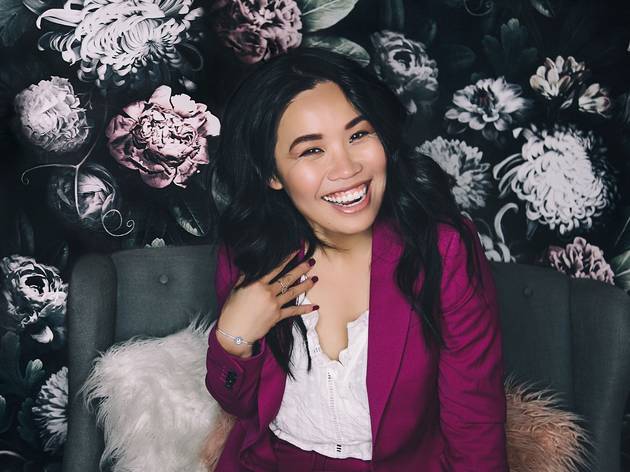 Time Out says
Come for the promise of Keanu Reeves but stay for Nguyen's bright, unapologetic humour
Diana Nguyen immediately used her JobKeeper payments to buy a whole lot of vibrators, and that is possibly the best use of the funds we've heard so far. That nugget epitomises the fun, celebratory, unapologetic and compelling show that is Nguyen's 2021 offering, Chasing Keanu Reeves.
There will, in fact, be no Keanu Reeves. Well except for a Keanu face mask. And some Keanu facts. And a ukulele named Keanu. And a teeny Keanu doll whipped inexplicably from somewhere on Nguyen's body. Oh and the Keanu soundbites ready to be whipped out at any moment for those worthy (or for those who arrive late – be on time).
Ok, that's actually a lot of Keanu. Also expect stories detailing the conundrums of being a woman in your 30s (do you impoverish yourself to freeze your eggs?) as well as growing up in a Vietnamese family in Australia (the six different tonalities of the Vietnamese language provide ample comic opportunity when translating nicknames). No one will ever not laugh about people shitting the bed, sex, or mortifying moments with your mum.
Nguyen originally planned to run Chasing Keanu Reeves in 2020, before that idea was dashed. But she's back, and ready to let loose.
Details