Humour Us: Lizzy Hoo & The Stevenson Experience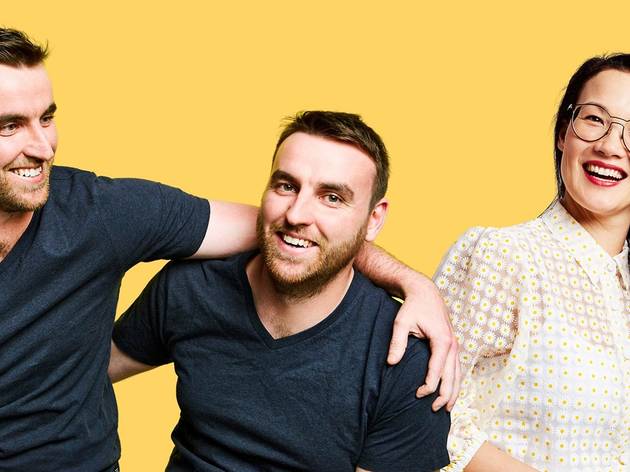 Time Out says
Triple bill your Sunday funday with Lizzy Hoo and The Stevenson Experience twins
Knock knock, who's there? It's stand-up comedian, actor and The Feed regular Lizzy Hoo, that's who. And what's even better than one of Australia's brightest comedic sparks? A double-header, that's what. Well, make that a triple bill thanks to the funny streak of identical twin act Benjamin and James AKA acclaimed musical comedians The Stevenson Experience.
Now that is a whole lotta laughs to see for free this Sunday arvo, August 2 at 8pm, as the Sydney Opera House racks up round two of their free-to-stream Humour Us comedy nights, after pairing Nikki Briton and Sam Taunton in the first outing.
One of Australia's most exciting new voices, Lizzy is a big fan of noodles, greyhounds, good design and rugby, which ticks at least three of our favourite things off. Benjamin and James are similarly two of the nation's funniest new comedians and not entirely awful when it comes to holding a tune either. Bonus.
A team-up with A-List Entertainment and Token Events, the gag-filled gig will be streamed live from the Joan Sutherland stage as part of the From Our House to Yours digital platform. So if the daily news is getting more than a little too much for you right now, end the week mainlining guaranteed chuckles from the safe space of your sofa. And if you're just too busy making homemade masks to take a time out to tickle your funny bone, you catch up any time after their sure-to-be-hilarious gig wraps.
Need even more laughs? Check out the line-up at ComedyTorrent TV.
This article is supported by the Judith Neilson Institute for Journalism and Ideas

Details