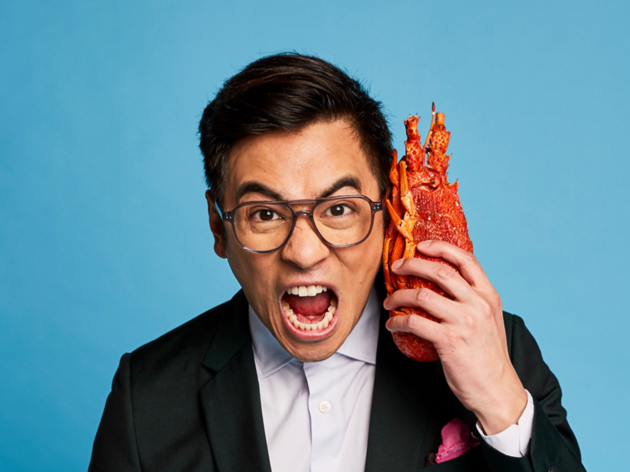 1/3
Photograph: Supplied/Century Venues | Michael Hing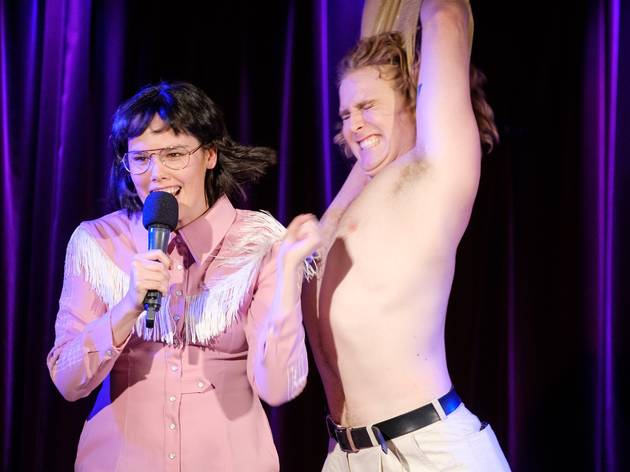 2/3
Photograph: Two Queers/Clare Hawley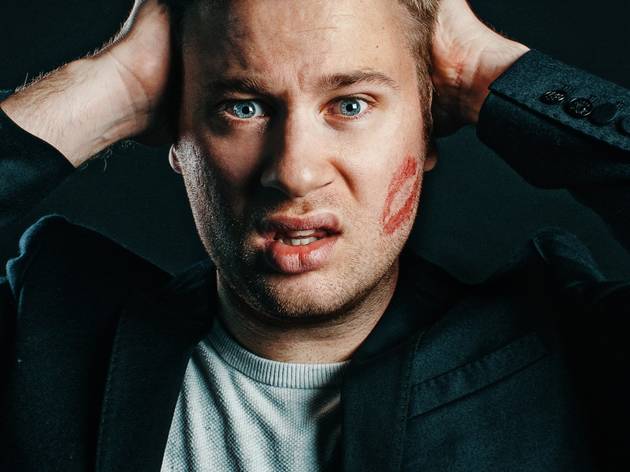 3/3
Photograph: Supplied/Jake Howie
Time Out says
Chuckle your way back to normality with this unprecedented comedy festival spread across two venues
As we stumble our way out of Sydney's Lockdown 2.0 and back into the world of real-life events, we sure could use a laugh to break the ice, huh? This is where the Laugh Outta Lockdown festival comes in.
After the Sydney Fringe Festival was forced to disband its IRL component, a bunch of comedy shows that local funny folks have worked hard on and lined up for the Sydney Fringe Comedy Hub were left homeless. Luckily, those shows have been scooped up, along with a handful more new shows, and will be presented at the Factory Theatre in Marrickville and the Comedy Store in Moore Park.
Getting the laughs going from November 4 to December 18, the line-up features some of local comedy's best – with sets from Aaron Chen, Sam Taunton, Michael Hing, Nina Oyama, Gabbi Bolt, Mitchell Coombs and more.
Every Thursday, Friday and Saturday night during the festival you can catch artists trialling their new material or submitting one of their first shows. And on various dates over at the Comedy Store you can see a mix of established artists performing encores to shows that they performed at this year's Sydney Comedy Festival.
If you dare to dip into a mixed bag, Two Queers Walk into a Bar (Nov 11-13) is sashaying onto the Factory stage for three bumper nights. The bastard lovechild of local comedians and noted homosexuals Jenna Suffern and Brendan Hancock, this at one time weekly event is setting up camp (with a limp wrist) with three guest stars each night including the likes of Gen Fricker, Rosie Piper, and Cassie Workman.
Over two big nights, Thanks For Having Me (Nov 25-26) shines a spotlight on some of Sydney's best comedians of colour. Hosted and produced by Natali Caro (or you may know their drag king alter-ego, Nati Daddy) this showcase aims to create a safe space and counteract the often lacking representation of People of Colour in the local comedy scene.
On the solo front, Kiwi comedian Jake Howie is debuting Cult Fiction (Nov 18-20), his one-man show written in lockdown that explores his childhood in Scientology and the subsequent cults that he has found himself getting into and escaping out of.
The award-winning and razor-sharp Madeleine Stewart (Crips & Creeps) is So Brave (Nov 25-26) in her solo hour at the Factory, as she explores the unchartered waters of disability, inter-abled dating, inspiration porn and, well, the other porn too.
A good stand-up comedian has a way of not only making us cackle, but helping us to understand the world around us and contextualise our experiences. We're betting that after our communal isolation, the talents you can catch at Laugh Outta Lockdown will do just that.
Check out the full line-up and grab your tickets here.
Details