Michelle Brasier: Average Bear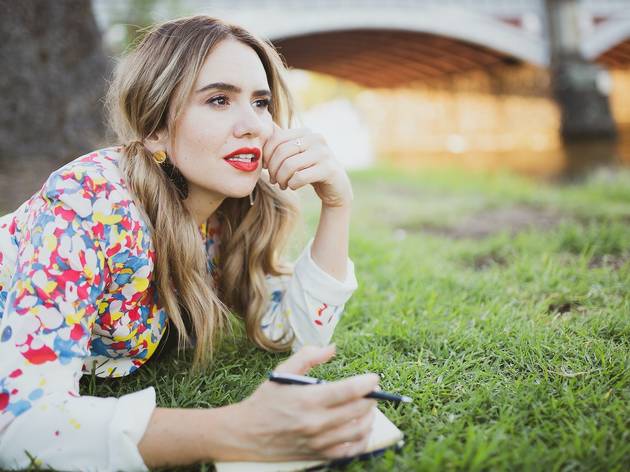 Time Out says
Brasier returns to Sydney Comedy Festival with a "happy, sad, musical story"
When you rock up to Michelle Braiser show Average Bear, expect to meet her ursine alter ego (first name Average, last name Bear).
Because it turns out that we have not come to a comedy show, but to pre-drinks for hibernation; hibernation being analogous to clubbing in this scenario, Wet Pussy shots and all. Average Bear is an hour or so of autobiographical storytelling punctuated by Brasier's penchant for songs (both raunchy and ridiculous), dramatic imagination, gruesome anecdotes and unexpectedly heartfelt messages. This is a salty-sweet packet of popcorn kind of show, with Brasier's boppy energy luring you in before going right for the emotional jugular.
As Brasier begins her story – Average Bear is by and large the one story – we learn about a seemingly idyllic childhood in which any drama had to be created by herself. As we move through her youth (and without giving too much away) we come to a particularly visceral story that forms the core of the gig. an
So what about the bear? Think of the character, Average Bear, as a metaphor, albeit an absurd and strangely beautiful one. You'll leave the show having laughed, but also with a stronger appreciation of life and what makes it worthwhile.
Recommended: we spoke to Brasier in the lead up to her Melbourne shows 2021.
Details