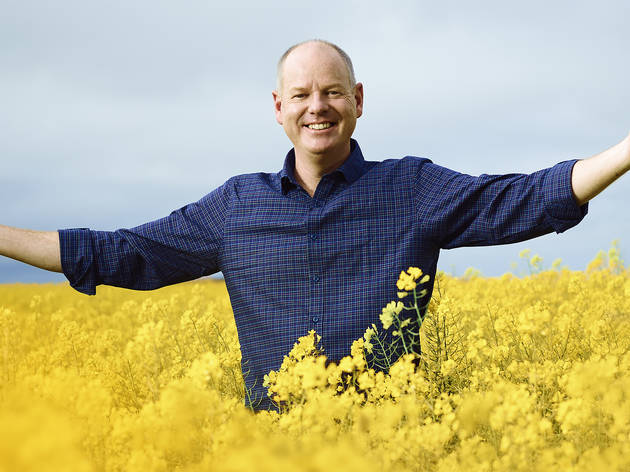 Time Out says
Prepare for an hour of non-stop laughter and neurotic humour at Tom Gleeson's expense
The trauma of last year still feels too raw to revisit. Unless, perhaps, you're Tom Gleeson and you're poking holes in 2020 like a coke-addled echidna.
Echidna seems the appropriate metaphor, given the number of Australian animals that feature in his new show, Lighten Up. Honourable mentions include a koala (chlamydia-riddled), a goanna (gatorade-drinking) and a kangaroo (exploding or butchered – take your pick). In fact, this feels like a trip through typical Australian experiences, be they treasured, later traumatic, summer beach holidays or burning rubbish in a paddock.
Drawing heavily from the events of last year, Gleeson's anecdotes are all raucously funny and relatable. We can't help but feel his popularity comes from the broad (but not trite) appeal of his material combined with a deprecating, mildly neurotic delivery.
Fans of the comedian, ABC Hard Quiz host and Gold Logie renegade might clue that the title of the show comes from his aforementioned Gold Logie winning speech, in which he addressed the "controversy" of his win by further leaning into the long-running practical joke (haters can shush though, because he's promised not to repeat the gag). What he will deliver is uproarious laughter galore.
Details