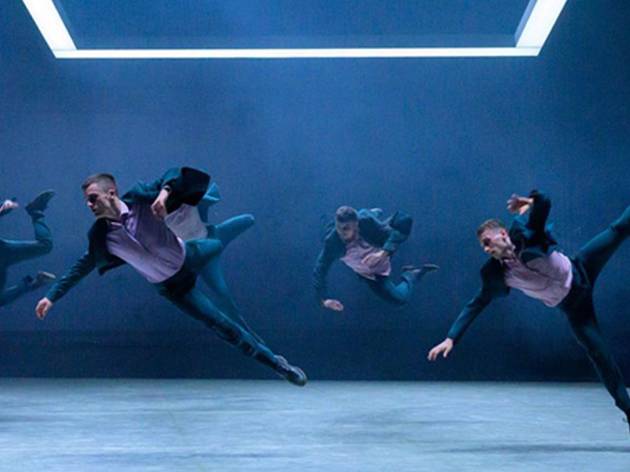 Time Out says
London's BalletBoyz invite you to watch their 20th-anniversary show online
Founded by Michael Nunn and William Trevitt in 2000 after leaving the Royal Ballet, BalletBoyz was envisioned as an exciting way to bring dance to the masses. Leaving behind the stuffy image and embracing racy fun, the troupe has lit up the stage and screen over the last two decades and brought thousands of new fans.
In celebration of how far they have come, reaching audiences worldwide, the Sydney Opera House has partnered with the famous Sadler's Wells in London, dedicated to international dance, on a new co-production, BalletBoyz: Deluxe.
The boyz will get footloose to incredible new music from composer Jiang Shaofeng, as choreographed by Shanghai-based TAO Dance Theatre's Xie Xin. They'll also tackle a new piece by Punchdrunk's Maxine Doyle, choreographing to a new jazz score by composer Cassie Kinoshi of the Mercury Prize-nominated SEED Ensemble.
It's going to be a sight and sound to behold, so tune into the digital From Our House to Yours platform on Saturday night, August 1 at 8pm, or stream at your leisure any time after the show.
Want some smooth moves now? Check out Graeme Murphy's Swan Lake.
This article is supported by the Judith Neilson Institute for Journalism and Ideas

Details