23 highlights of Sydney Film Festival 2018 to book right now
We've crunched the program, read the reviews and narrowed the field
It's Sydney Film Festival time again, and as per usual there are way more great films on show than any one person lacking the power of time travel can get to see during the 12-day film binge – let alone a person who has other things going on in their life.
Chill. We have done a comprehensive sweep and come up with a shortlist of movies we are most excited about, as well as some secondary suggestions should these ones be sold out. We've chosen 23 films in 23 different thematic strands.
But wait! There's more! Check out these eight late announcement films, hot from Cannes.
If you need somewhere to eat try our best restaurants in Sydney, and for a drink after the movie, select from Sydney's best bars.
1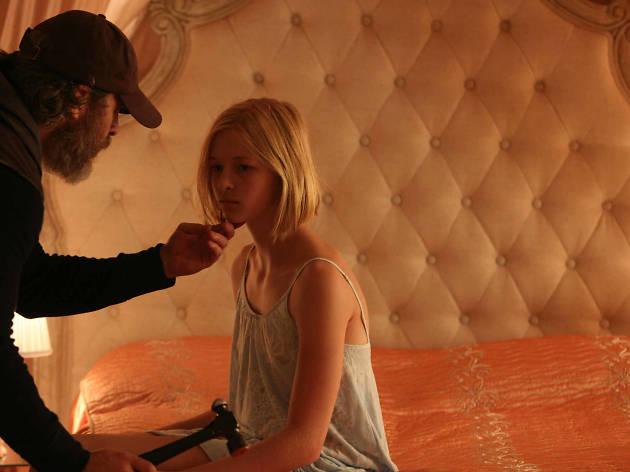 Photograph: Supplied
You Were Never Really Here
For something: By an auteur
The new thriller by Lynne Ramsay (We Need to Talk About Kevin) stars Joaquin Phoenix as a heavy hired to rescue a senator's daughter from a sex trafficking ring. Dark, grim, gritty, and short, it's an extraordinary noir.
See also: Don't Worry, He Won't Get Far on Foot; Strange Days
2
Photograph: Supplied
For something: Politically incendiary

Art duo Soda_Jerk have spliced together clips from famous Australian movies and TV shows with political speeches by the likes of John Howard, Tony Abbott and Pauline Hanson to make a scurrilous 55-minute deconstruction of the national psyche.
See also: Foxtrot; The Reports on Sarah and Saleem; BlacKkKlansman
3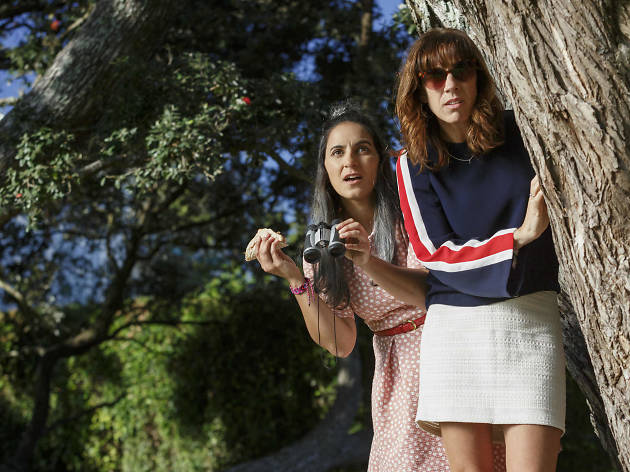 Photograph: Supplied
For something: Hilarious and deadpan
Two Kiwi women, Madeleine Sami and Jackie van Beek, directed, wrote and star in this black comedy about two best friends who break up couples for money. Taika Waititi is the executive producer.
See also: Leningrad Cowboys Go America
4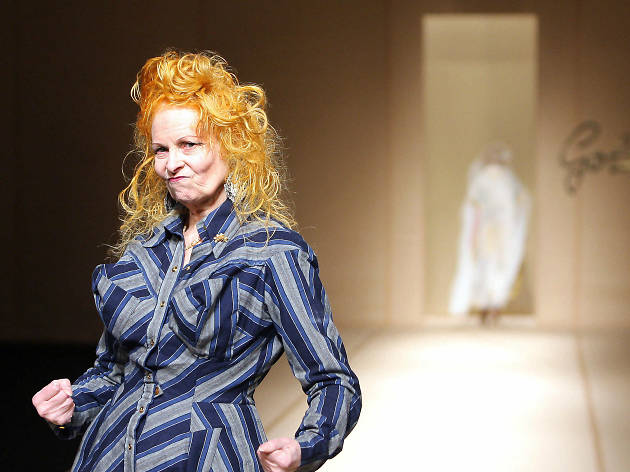 Photograph: Supplied
Westwood: Punk Icon Activist
For something: Fashionable
This documentary profiles the great UK fashion designer and pioneer of the punk aesthetic, Vivienne Westwood.
See also: McQueen; Yellow Is Forbidden
5
Photograph: Supplied
For something: Film nerd
Leon Vitali was Stanley Kubrick's personal assistant for the last 20 years of the director's life. This profile of the man whose job defied description goes behind the scenes of Barry Lyndon, The Shining, Full Metal Jacket and Eyes Wide Shut.
See also: 24 Frames; That Summer; Jill Bilcock: Dancing The Invisible
6
Photograph: Supplied
For something: Terrifying

Martin Freeman stars in the film version of a spooky UK stage hit from the League of Gentlemen's Jeremy Dyson – a trilogy of terror.
See also: The Field Guide to Evil; What Keeps You Alive; Upgrade
7
Photograph: Supplied
For something: Original and strange
This period melodrama about a man who flees France when the Nazis invade uses a striking device: the modern day world stands in for the 1940s. It makes the past vividly alive – and offers a warning about our current climate of pre-Fascism.
See also: Pig; The Pure Necessity
8
Photograph: Supplied
The Miseducation of Cameron Post
For something: Queer
Desiree Akhavan's film, based on the novel by Emily M Danforth, concerns a teen (Chloe Grace Moretz) sent to a gay conversion therapy camp in the early 1990s. The film won the Grand Jury Prize at Sundance.
See also: Disobedience; Good Manners; Holiday
9
Photograph: Supplied
For something: True crime
"You murdered my mother!" An LA man, who helped convict his father when he was just 12 years old, visits that father in prison. Veteran filmmaker Barbara Kopple (Harlan County USA, Miss Sharon Jones!) directs a searing story of the scars of violence across decades.
See also: Cold Blooded: The Clutter Family Murders
10
Photograph: Supplied
For something: Behind the scenes
Ever wonder who keeps objectionable images off Facebook? This powerful and unnerving documentary shows that it's an army of anonymous digital janitors in the Philippines – censors who are subjected to horrifying images on a daily basis.
See also: Ghosthunter; China Love
11
For something: Kaurismäki
David Stratton has curated a retrospective of ten films by Finland's preeminent filmmaker, Aki Kaurismäki, from Crime and Punishment (1983) to Le Havre (2011). Arguably the filmmaker's masterpiece is this 2002 comedic drama about an amnesiac in Helsinki. Stratton will introduce all ten films.
See also: The Match Factory Girl; Ariel
12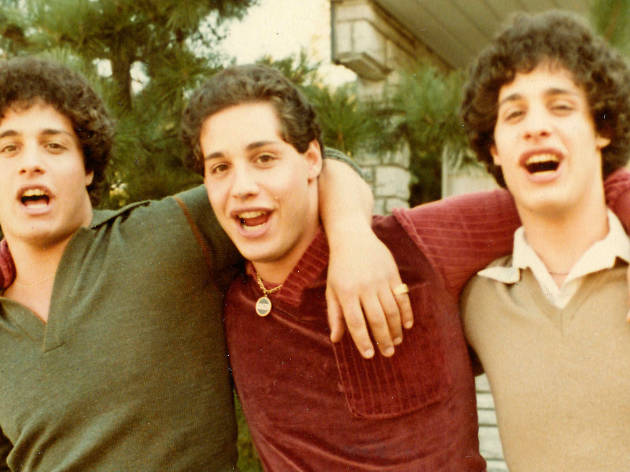 Photograph: Supplied
Three Identical Strangers
For something: Stranger than fiction
In 1980, three 19-year-old identical triplets who had been separated at birth discovered each other's existence. But beyond the media frenzy surrounding brothers Robert Shafran, Edward Galland and David Kellman was a shocking story that went way beyond malpractice.
See also: Lek and the Dogs; RockAbul; In the Land of Wolves
13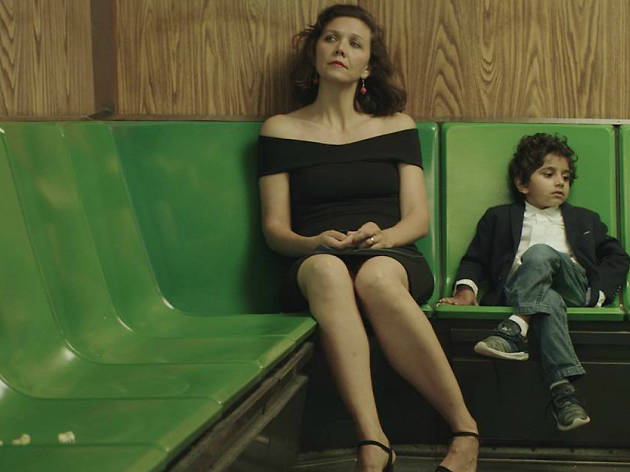 Photograph: Supplied
For something: Ethically challenging
Maggie Gyllenhaal plays the title role in this remake of an acclaimed Israeli film. She plays Lisa, who discovers that one of her five-year-old charges seems to have a preternatural talent for inventing poetry and takes it upon herself to nurture his gift – but goes way too far.
See also: The Insult; The Children Act
14
Photograph: Supplied
For something: Retro
Gillian Armstrong's 1979 adaptation of Miles Franklin's 1901 novel made stars of Judy Davis and Sam Neill. The Australian classic has been restored and gets a special revival screening at SFF.
See also: The Marriage of Maria Braun; My 20th Century
15
Photograph: Supplied
For something: Sporty
Allison Janney's mean mum in I, Tonya has nothing on the two Russian coaches of Margarita Mamun, Russian gymnast whose punishing training in the lead up to the 2016 Olympics is the subject of this gruelling documentary.
See also: John McEnroe: In the Realm of Perfection; Finke: There and Back
16
Photograph: Supplied
For something: Edge of your seat
An emergency call centre is the setting for a Danish thriller playing out in real time, in which a police dispatcher enters a race against the clock when he receives a call from a woman who has been kidnapped.
See also: The Blood of Wolves; Searching; A Vigilante; Beirut
17
For something: Kinky
Mia Wasikowska plays a prostitute who turns the tables on the man who plans to murder her in a darkly funny film about two people whose leanings are sick and twisted.
See also: Touch Me Not
18
Photograph: Supplied
For something: On the immigrant experience
Paris-based Chadian filmmaker Mahamat Saleh Haroun writes and directs a story of a refugee from the Central African Republic, his children and their struggles in France.
See also: Brisbee '17; The Charmer; The Long Season
19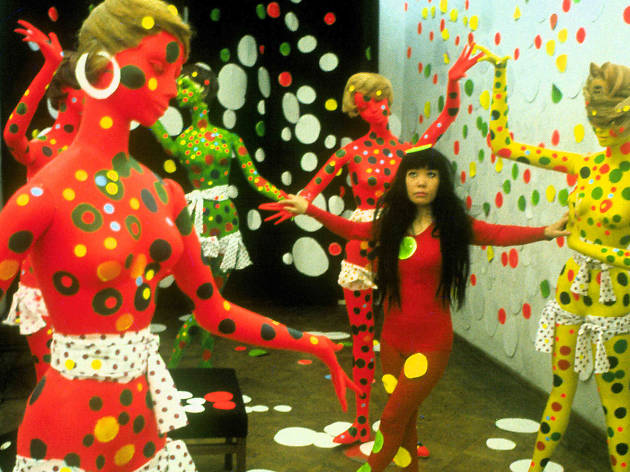 Photograph: Supplied
For something: Feminist
An artist since the 1950s, it's only now in her eighties that Yayoi Kusama has become the biggest artist in the world. This US documentary explores the sexism and mental illness that she has battled all her life and celebrates her extraordinary, dotty world.
See also: Half the Picture; The Poetess; The Wife
20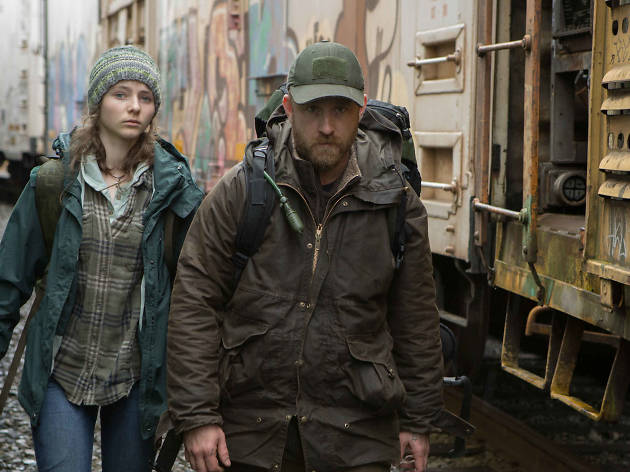 For something: American indie
You might know Debra Granik as the filmmaker who discovered Jennifer Lawrence by casting her in the brilliant Winter's Bone. Her new film also tackles the white poor working class in the story of a 13-year-old girl and her war veteran father (Ben Foster) forced to live in the wilderness off the grid.
See also: Tyrel; Support the Girls
21
Photograph: Supplied
For something: With a window on the Middle East
A Saudi talent show in which contestants recite poetry, and the woman in a burqa who makes it to the finals while criticising patriarchal Arab society, are the focus of this documentary.
See also: Of Fathers and Sons; Looking for Oum Kulthum
22
Photograph: Supplied
For something: Musical
This freewheeling documentary about British-Sri Lankan hip- hop star MIA tackles her childhood and her father's involvement with rebels the Tamil Tigers, youth at art school in London, and breakthrough combining rap beats with South Asian instruments.
See also: Bad Reputation; Nico, 1988; Whitney; I Used to be Normal: A Boyband Fangirl Story
23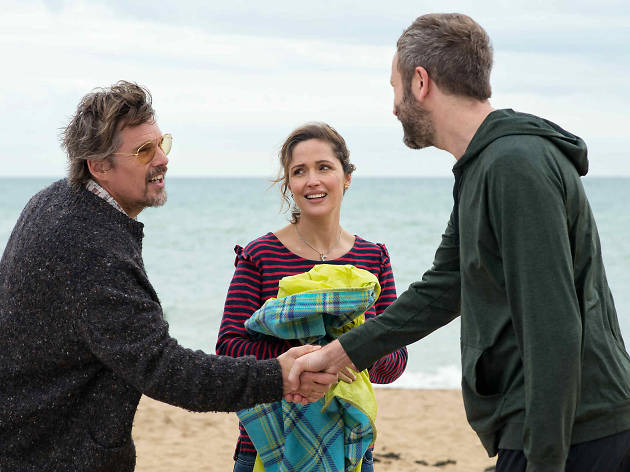 Photograph: Supplied
For something: To cheer you up
Another Nick Hornby novel of music obsession has been adapted to film. This one stars Chris O'Dowd as a man obsessed with a reclusive American rock star (Ethan Hawke) to the extent that it threatens his relationship with Annie (Rose Byrne).
See also: Mirai; Anchor and Hope; Friends by Chance; Heart Beat Loud