Essential Independents: American Cinema, Now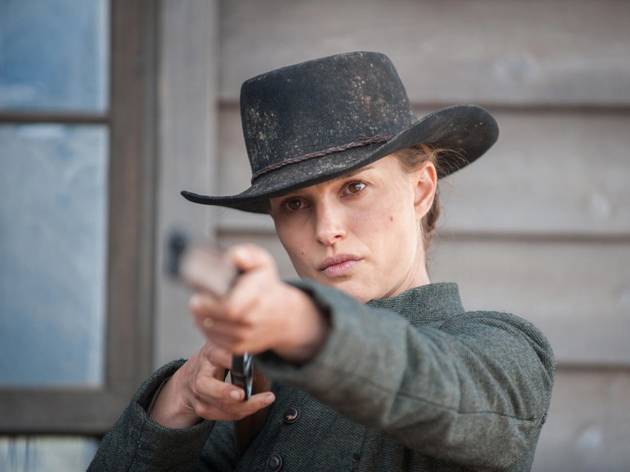 Time Out says
A mix of retro and new American indie films is coming to Palace cinemas
A new film festival is gracing Australian shores this May: Essential Independents: American Cinema, Now.
Fourteen US films will have their premiere in this two-week film festival organised by director Richard Sowada. It is set to showcase the past, present and future of independent films from the US.
New films in the festival include Richard Gere homelessness drama Time out of Mind (directed by The Messenger's Oren Moverman); Natalie Portman western Jane Got a Gun; and Sarah Silverman in acclaimed drama I Smile Back.
Documentary Mapplethorpe: Look at the Pictures is the first full-length documentary about the great photographer since his death from AIDS in 1989. Another doco, Crazy About Tiffany's, is a portrait of the famous jewellert store.
The Essential New York segment of the festival returns some classics to the big screen: Al Pacino in gay murder thriller Cruising; Jon Voigt and Dustin Hoffman in Midnight Cowboy; John Cassevetes' groundbreaking Shadows; and Gene Hackman in The French Connection.
The Essential Originals component puts the spotlight on five great American indie directors: Kathryn Bigelow (Near Dark); Richard Linklater (Slacker); Sofia Coppola (The Virgin Suicides); Kelly Reichardt (River of Grass); and Jim Jarmusch (Stranger than Paradise).
The Essential Experiments stream involves three fascinating experimental features. Machine Gun or Typewriter has a man searching for his lost love through an illegal pirate radio broadcast. Notfilm is a documentary about Samuel Beckett's one and only movie, Film. And Sixty-Six is a celebration of '50s and '60s comic book, advertising and pulp novels.
Films screen at Palace Verona and Palace Norton Street.
Details
Users say