Fantastic Mr Wes: A Wes Anderson Retrospective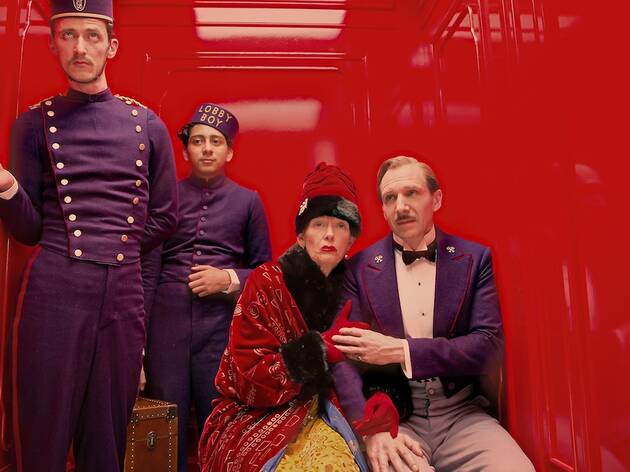 Time Out says
Follow Bill Murray and co down this rabbit hole of Anderson's entire back catalogue
Let's face it, Sydney staycations are going to be the go for a while yet, what with international borders locked up and even interstate travel a lot to wrap your head around right now. But you can always check yourself back in to The Grand Budapest Hotel thanks to a retrospective screening of the fantastic films of Mr Wes Andersen at the Dendy Newtown.
The seven-time Oscar bridesmaid has been wowing audiences with his particular brand of whimsical, symmetrical cinema since his debut short Bottle Rocket got the feature re-do treatment in 1996. It cast the Wilson brothers, Luke and Owen, ­as hapless burglars on the run, and also included appearances from their lesser known siblings Andrew and Teddy. The oft-overlooked gem kicks off the season on February 4. Next up is the much more familiar territory of Rushmore, the first film to introduce ongoing collaborator Bill Murray to Anderson's repertory. The former Ghostbuster plays a steel tycoon named Blume opposite a young Jason Schwartzman as a high school kid simultaneously flunking out grade-wise and over-achieving in after-school commitments.
But it's probably The Royal Tenenbaums that really kicked Andersen's career into high gear, assembling an outstanding ensemble that not only brought back Murray and the Wilsons, but also added Gwyneth Paltrow, Gene Hackman, Anjelica Huston, Ben Stiller, Danny Glover and more in this gloriously off-the-wall eccentric family fable. The season also includes lush animated efforts in the wry Fantastic Mr Fox and heart-wrenching Isle of Dogs, as well as train-bound family bonding movie The Darjeeling Limited, whacky undersea voyage The Life Aquatic with Steve Zissou, and dreamy, young-love Cannes Film Festival darling Moonrise Kingdom. Running from February 4-24, this retrospective is going to be the best trip you take all year.
Details