Magnums and Movies at Restaurant Hubert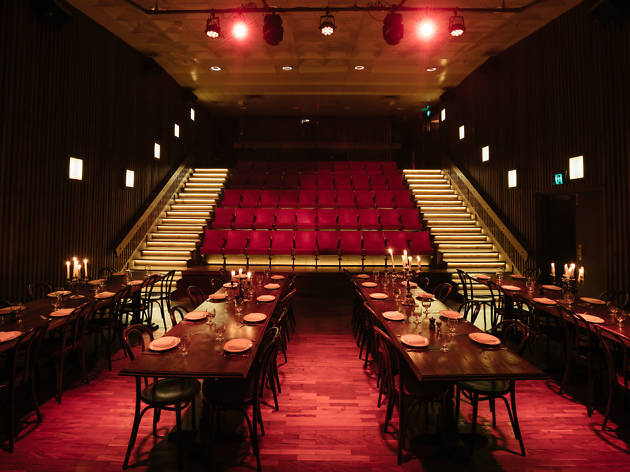 Go peak Italian with a night of cinema, wine and food at Hubert
Hubert has joined forces with maestro sommelier and wine supplier Giorgio de Maria for a magical night of food, wine and entertainment in the restaurant's Theatre Royale.
The theatre will be screening the multi-award winning Italian drama (Best foreign language film at the Academy Awards, BAFTA and Golden Globes), The Great Beauty. This celebration of Roman high life will be screened in the restaurant's theatre, where it will be paired with a buffet dinner at intermission and magnums of Italian wine by Le Coste.
Tickets are $150 each, and that's easy money to spend on an unremarkable night out in Sydney, so why not invest it on what might be the city's most oppulent and fun Tuesday night on the town.