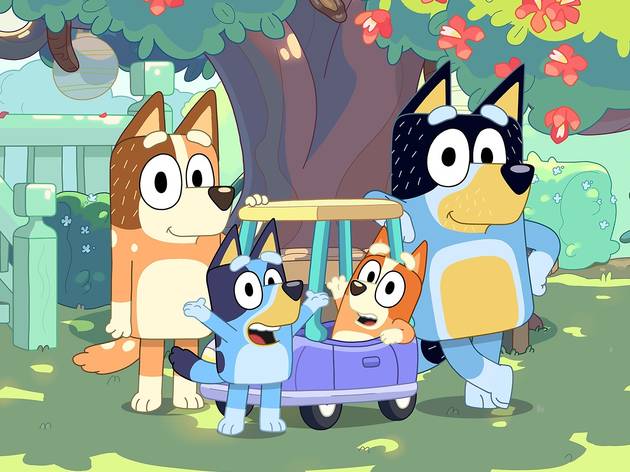 The best kids' shows to stream online right now
These excellent TV shows for little ones may just save your sanity, now that's school's out for the majority of kids
It's true that kids will watch anything so long as there's colour and movement, but every parent knows the difference between a show they'd happily let their child watch all day (ah, Bluey! So much warm humour and good parenting!) and one that makes you want to stab your own eyes out with a teething rusk (looking at you, Thomas the Tank Engine).
So with that in mind, the parents among the Time Out family did a straw poll and came up with this top ten. Old and brand new, highly educational or just a lot of fun, these shows are all available to stream right now and a fantastic way to keep the little monsters from driving you up the wall, now that we're all cooped up together for a while.
Need a laugh? Try Time Out's list of the 100 best comedy films of all time.
The best TV shows for kids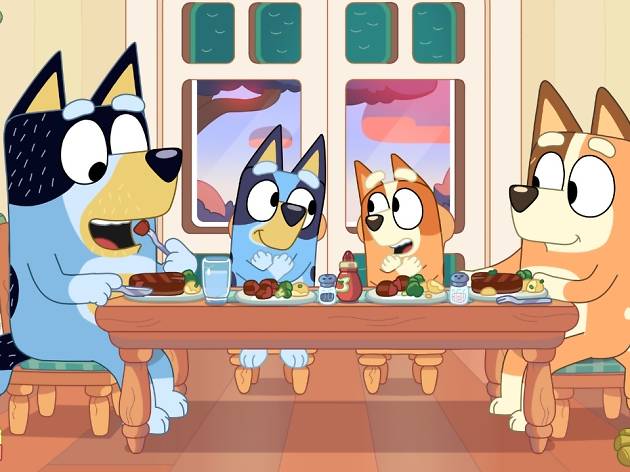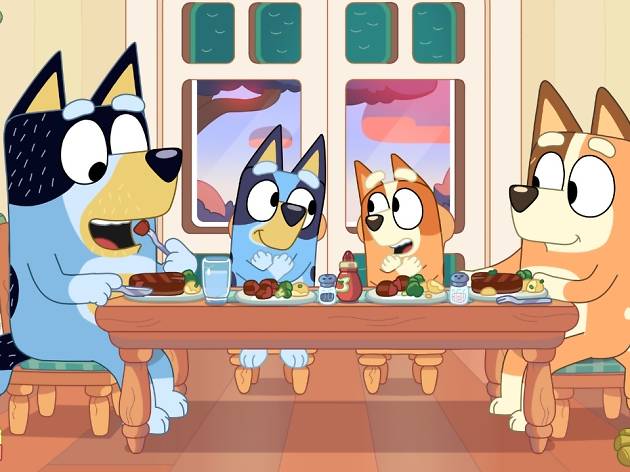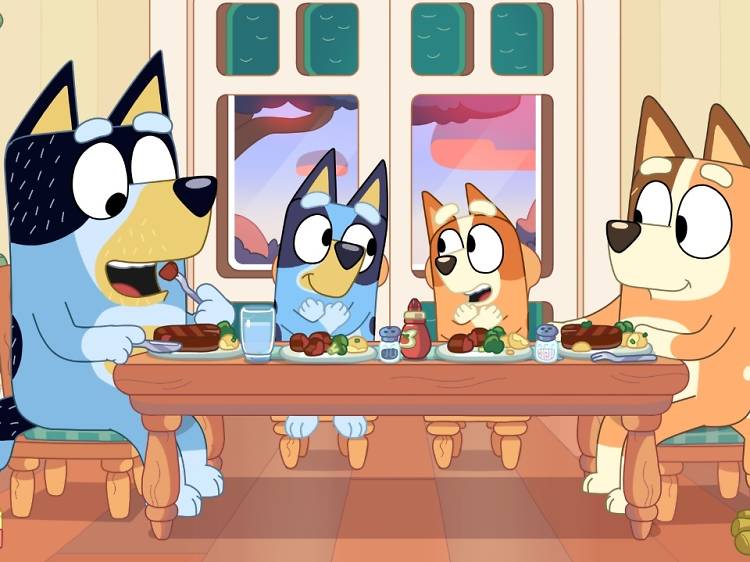 Photograph: Courtesy ABC
You know that 179 million episode downloads can't be wrong, and they're not. The made-in-Brisbane Bluey is sheer genius, a show that portrays Aussie child raising with incredible affection, humour and authenticity. Bluey and Bingo are little girl dogs, and the show is about nothing more than the games they play with their parents – simple things like climbing Mount Mumanddad, keeping a balloon in the air, or pretending to be restaurant owners or old ladies. Dave McCormack, once better known as the lead singer of 1990s indie band Custard, is perfect voice casting as the indulgent dad Bandit, whose willingness to humiliate himself to amuse his kids has made guilty fathers across the country up their game. Series 2 is just being rolled out, and with so many ideas for make-believe games to play at home, it's the show we really, really need right now.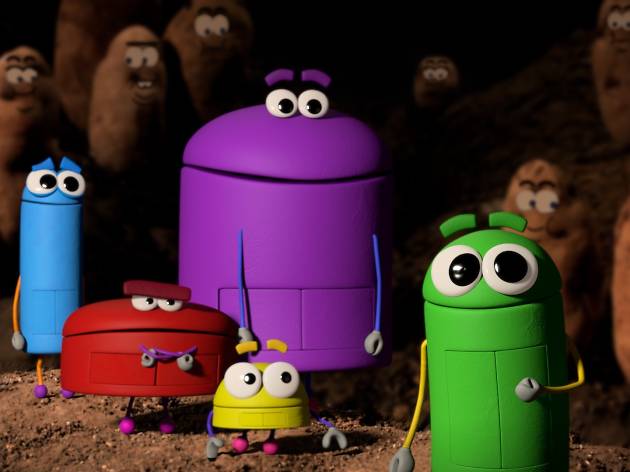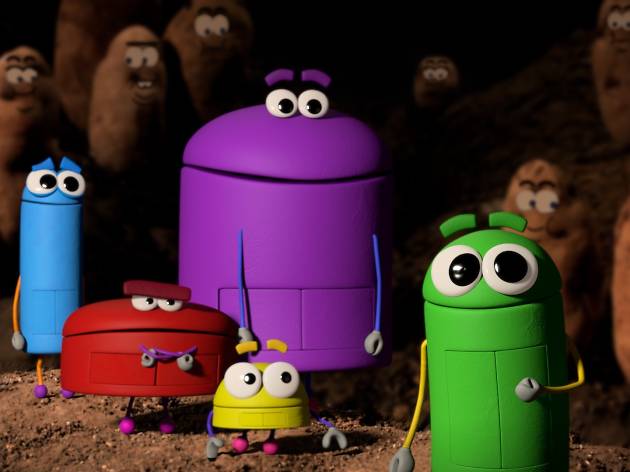 Photograph: Courtesy Netflix
2. Ask the StoryBots (Netflix)
Each week these five lovably dumb robots have to research a question asked by a real-life child, such as "What happens when I flush the toilet?", "Why can't I eat dessert all the time?" and "Why is the sky blue?" The answers are delivered by some of the biggest stars in the world – Jennifer Garner, Ed Norton, Zoe Saldana, Snoop Dogg – in a mix of animation and live action. The best thing about the multi-award winning StoryBots are the hilarious songs and raps about science, planets, dinosaurs and animals. Example: "Well hey there, I'm hanging in this chicken pen/I'm a female chicken, so call me a hen/Don't call me a chick, that's a little baby/A male is a rooster." [Rooster:] "Call me?" [Hen:] "Maybe."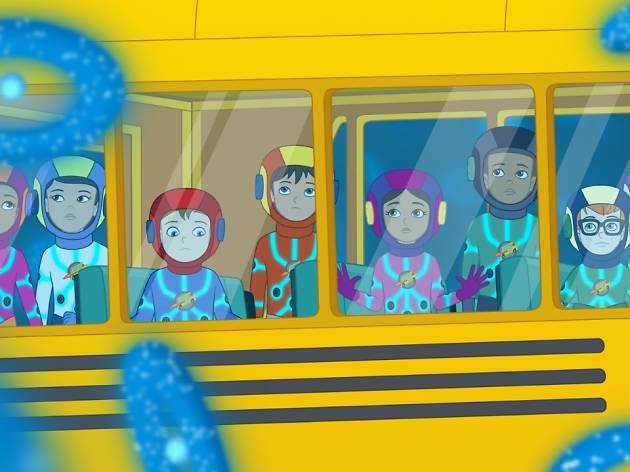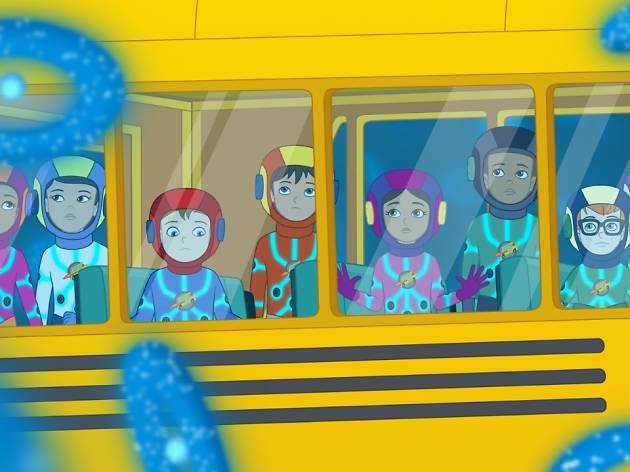 Photograph: Courtesy Netflix
3. The Magic Schoolbus Rides Again (Netflix)
This is a slick continuation of a slightly dorky 1990s kids show that starred the voice of Lily Tomlin as visionary schoolteacher Miss Valerie Felicity Frizzle. Tomlin still cameos at the end of each episode, but the new heroine is her sister, Fiona Frizzle, voiced by the brilliant Kate McKinnon. Miss Frizzle demonstrates to her class the wonders of science, by using the wonders of, um, magic; the bus can take any form, and the kids can have adventures in space, in the human body, inside the internet and over eons of geological time, and still be back in time for the final bell. Good thing the parents have no idea what goes on in these classes – because Miss Frizzle would be going from classroom to class action before you can say "is that Hamilton's Lin-Manuel Miranda singing the theme song?" (It is.)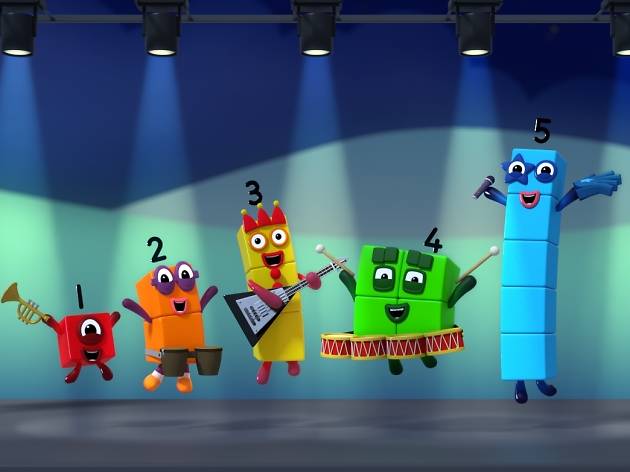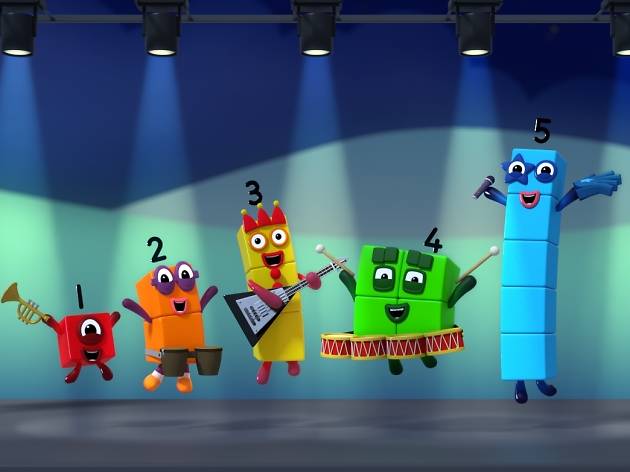 Photograph: Courtesy ABC
4. Numberblocks (ABC Kids)
This one is so simple and educational it's astonishing nobody thought of it before. The Numberblocks are anthropomorphised cubes with their number hoving above their heads. When two red 'ones' join up, they turn into an orange 'two' with a different voice. Two twos turn into a green, square 'four'. And so on up to 100, 1,000, and beyond. The show is just the most brilliant way of teaching arithmetic to kids, with storylines designed to show how to add, subtract and multiply. Most intriguing episode? When the Numberblocks meet their invisible but important friend, 'Zero'.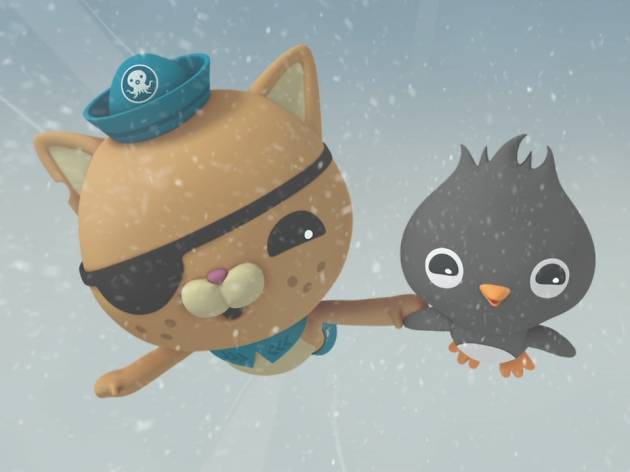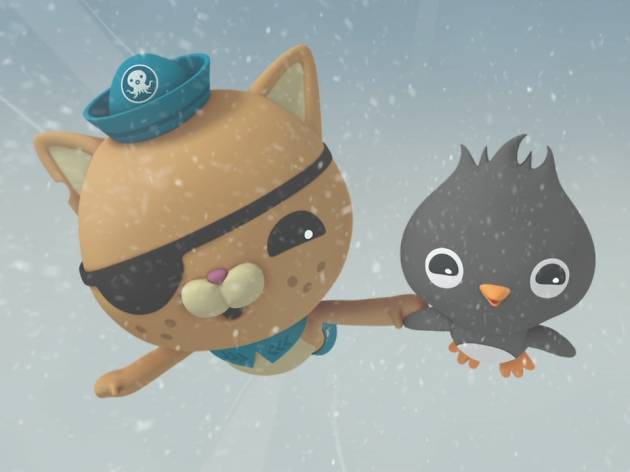 Photograph: Courtesy ABC
5. Octonauts (ABC Kids/Netflix)
Meet Barnacles the polar bear, Kwazii cat and Peso penguin – cute, ocean-dwelling heroes the Octonauts. Their mission is to explore, rescue and protect marine life of all kinds, from sharks to vampire squid, humpback whales to decorator crabs. They live inside the underwater base the Octopod and when someone sounds the Octo-Alert they jump into one of their nifty submarines, all to the tune of a rocking, 1960s-retro theme tune. In each episode of this UK series kids can learn about a different sea creature and its habitat. The show has been a massive international hit and a fifth season is due this year.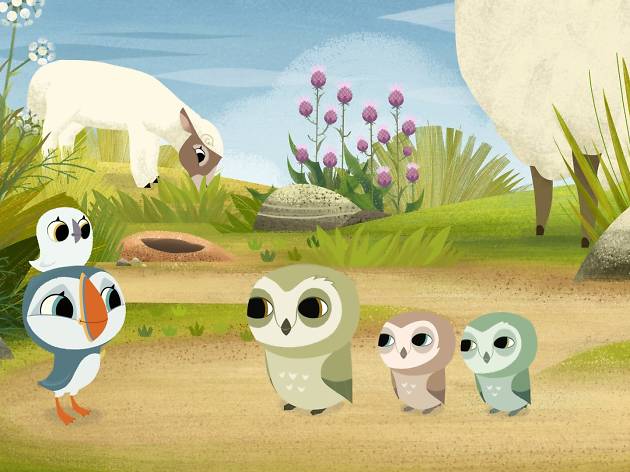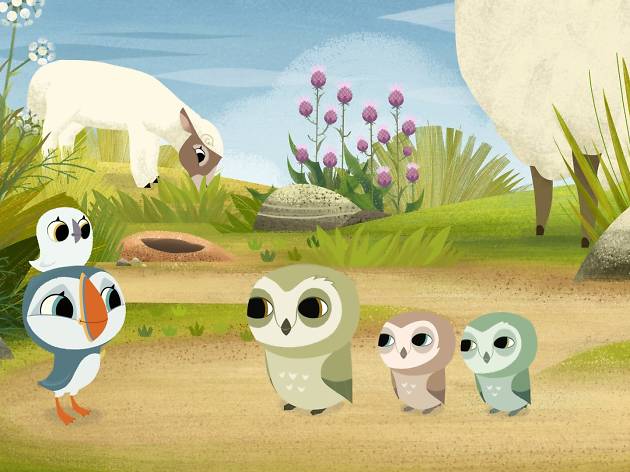 Photograph: Courtesy Netflix
6. Puffin Rock (Netflix/ABC Kids)
Perhaps the most soothing kids' show ever, this Irish animation is set on an idyllic, windswept island populated by puffins, seals, crabs and shrews. The heroine is Oona, a young Atlantic puffin who has adventures with her baby brother Baba as they learn about the animals with whom they share Puffin Rock. You'll recognise the gently ironic voice of the narrator as belonging to Irish star Chris O'Dowd (The Sapphires, The IT Crowd).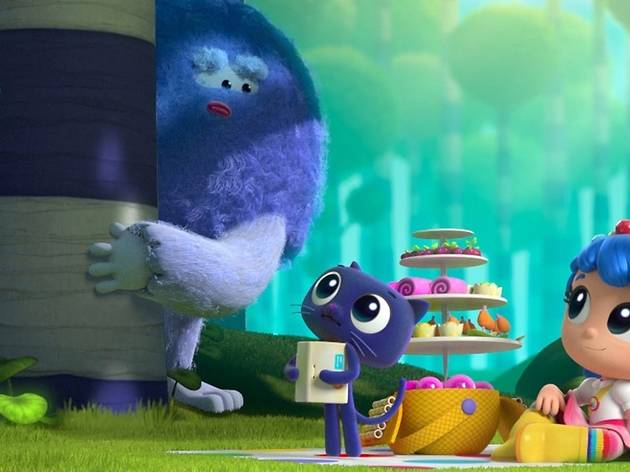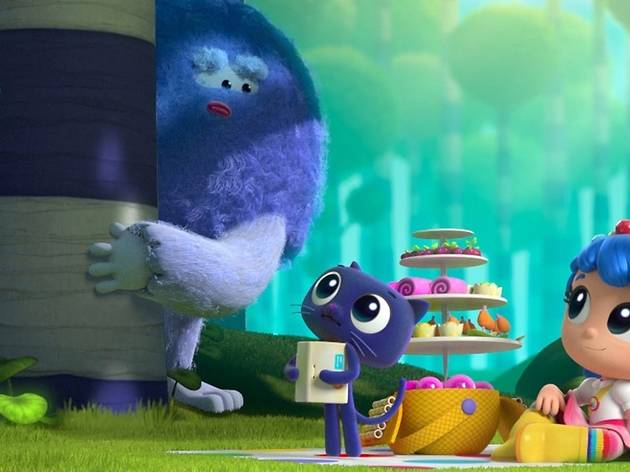 Photograph: Courtesy Netlix
7. True and the Rainbow Kingdom (Netflix)
Don't be turned off by the huge eyes, cutesy animation and the fact it all looks like a videogame. True is a great heroine with smarts, empathy and her unique ability to activate 'wishes' from the Wishing Tree. Together with her 'fraidy-cat feline friend Bartleby (hilariously voiced by Jamie Watson), she helps the colourful citizens of the Rainbow Kingdom solve their problems. We love the character of Glummy Glooma, who hates joy and is made happy by sadness, and the fact that True gets around on a friendly cloud (called Cumulo) – just like magic Monkey.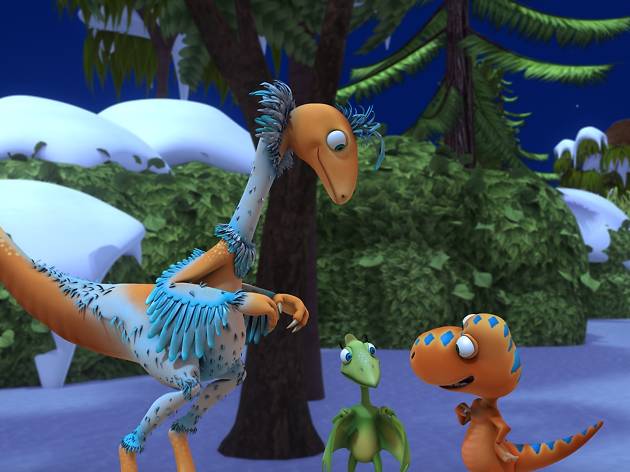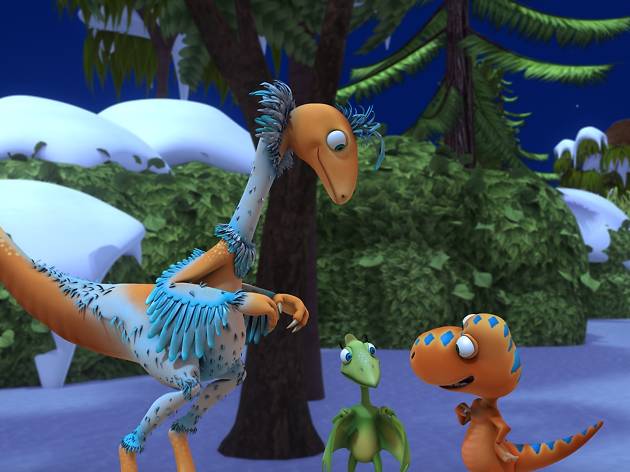 Photograph: Courtesy Netflix
8. Dinosaur Train (Netflix/ABC Kids)
It's a concept so nutty, it's genius. A bunch of dinosaurs ride a time-travelling train to meet up with other dinosaurs from other time periods and learn about the entire Mesozoic era. The hero, Buddy, is a young T-rex who somehow ended up in a Pteranodon nest being raised by a winged mum. A production of the Jim Henson Company, its odd concept came to creator Craig Bartlett when he saw his young son put a toy dinosaur into a toy train.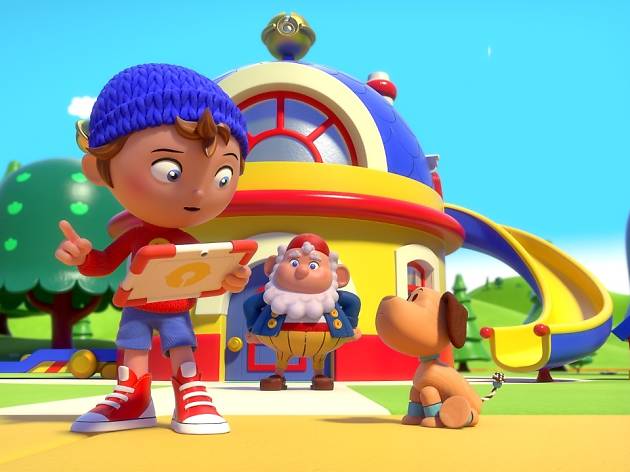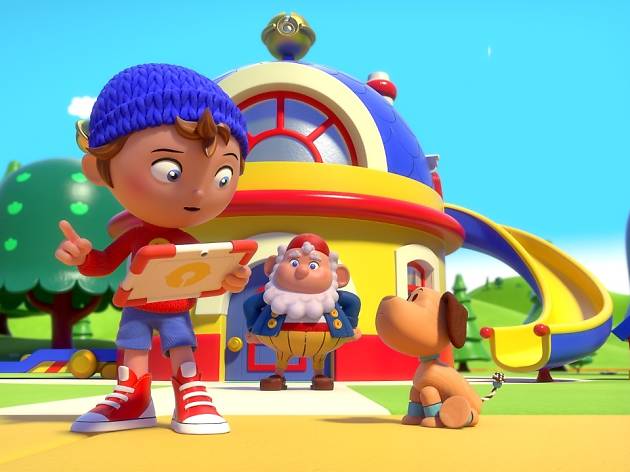 Photograph: Courtesy Netflix
9. Noddy Toyland Detective (Netflix/ABC Kids)
It's unlikely that Enid Blyton ever imagined her cute little sprite in a dinky blue hat would be solving crimes with an iPad, any more than she would expect this show to contain no racism and almost no cake. But there you go. The franchise roars into the 21st century in a colourful, clever CGI iteration with new toy characters including the chav unicorns, muscle-mary Deltoid, and dinosaur scientist Smartysaurus. If you're watching this on ABC Kids you get the British-dubbed version, in which Noddy's elf friend is known as Big Ears, but in the American-accented version on Netflix, the fat, bearded guy is called the much-less- derogatory Mr Squeaks. Yep, Enid's rolling in her grave right about now.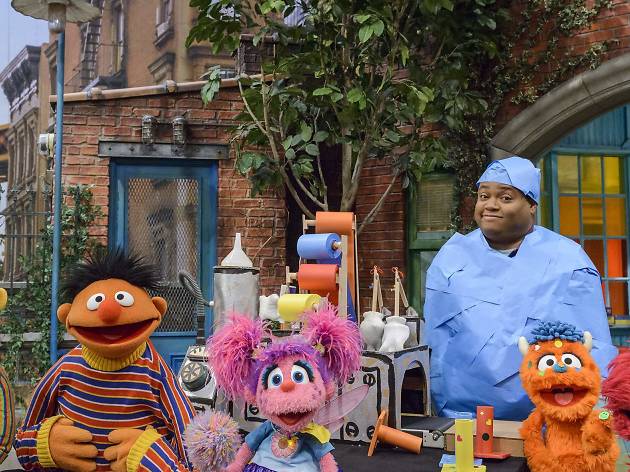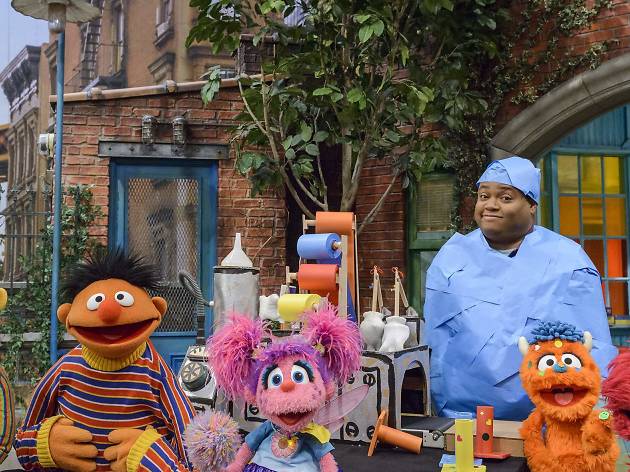 Photograph: Courtesy ABC
10. Sesame Street (ABC Kids)
Going strong after 50+ years, Sesame Street is still the funny and educational romp you remember, with Big Bird, manic Elmo, depressive Oscar the Grouch, vampire numerophile the Count, and definitely-not-gay besties Ernie and Bert. These days there are more female Muppets too – Abby Caddaby, Rosita and Alice Snuffleupagus – but the inveterate scene stealer is Cookie Monster, who stars in the show's parodies of popular movies like Lord of the Crumbs and The Hungry Games. There's hardly a major rock or movie star who hasn't cameoed on Sesame Street – tune in and you could see anyone from Steve Carell explaining how to vote to Tina Fey playing a book-loving pirate (called a Bookaneer, of course). And when Feist sang "one, two, three, four, monsters walking 'cross the floor", we practically died and went to Muppet heaven.
Hungry for more?
Is there anything more mesmerising than watching the careful, methodical preparation of a dish so beautiful you couldn't possibly eat it?