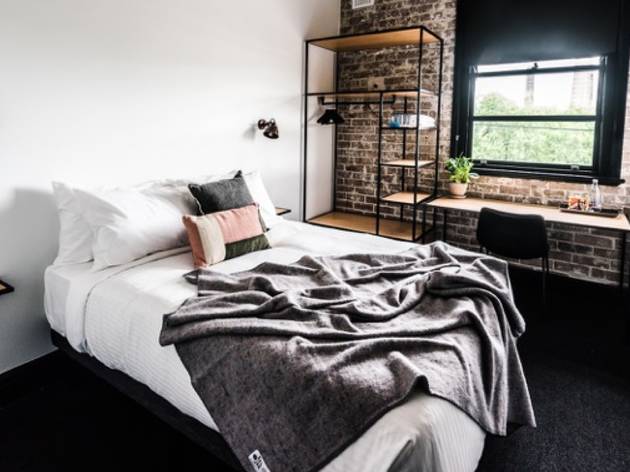 1/6
Photograph: Supplied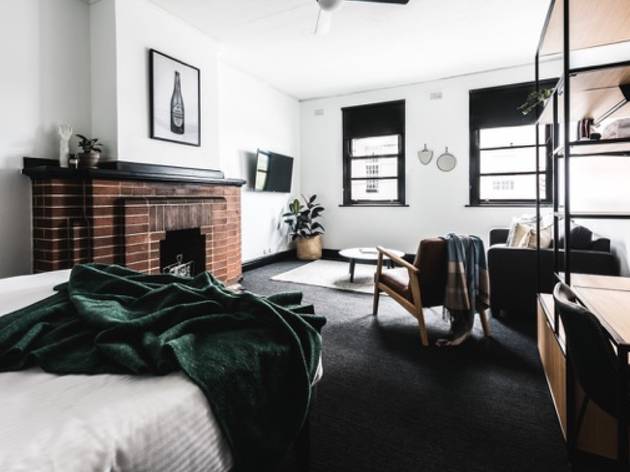 2/6
Photograph: Supplied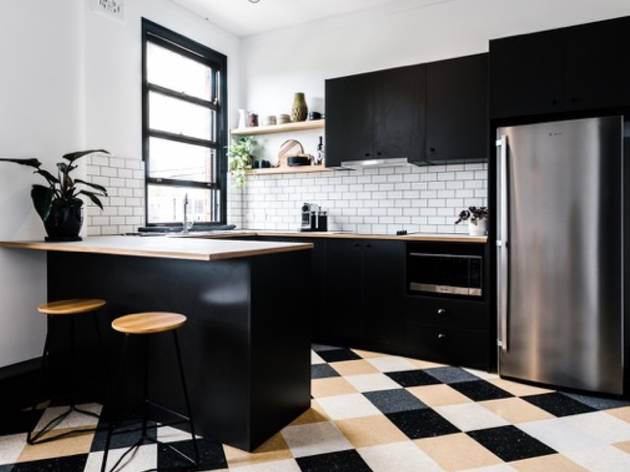 3/6
Photograph: Supplied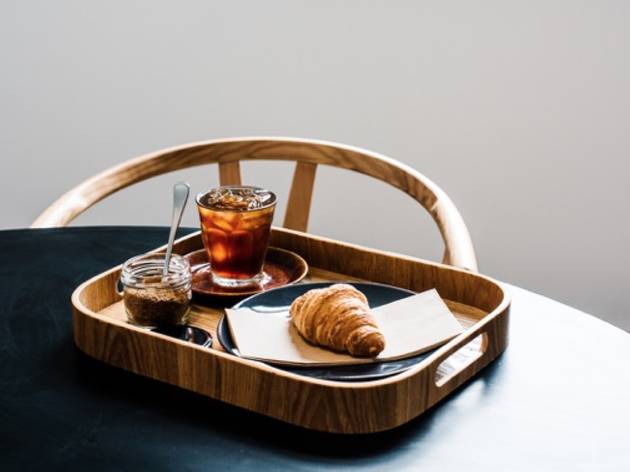 4/6
Photograph: Supplied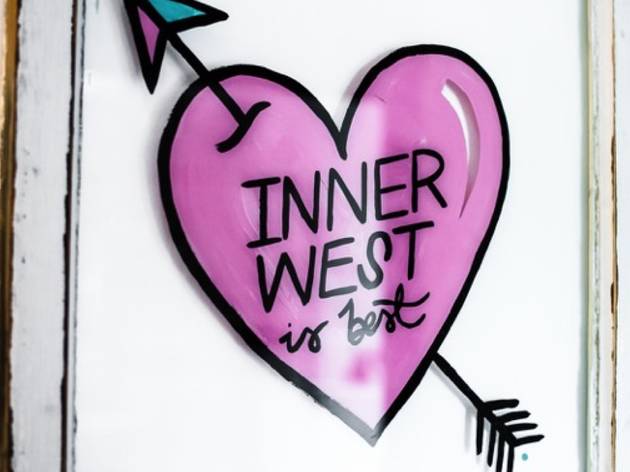 5/6
Photograph: Supplied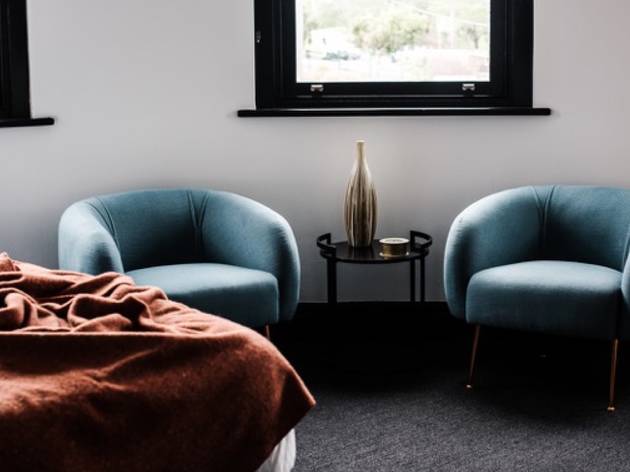 6/6
Photograph: Supplied
Time Out says
Make your home-away-from-home a quirky yet comfortable pub room – it's a perfect homebase for Inner West adventures that won't break the bank
Staying at the heritage-listed Sydney Park Hotel is like staying at your cool Nan's house – she's all the retro style, with a familiarly warm welcome. To check in, simply wander through the buzzing bar and make some vague hand gestures to staff and presto: you're being led up freshly painted stairs to your little room fitted with modern furnishings and vintage flair.
The pub hotel's recent renno complements the building's character. Sleek leather armchairs and a compact storage unit are made more comforting with plush pillows, recycled Merino-wool blankets and neon artwork. The Superior King room boasts a decorative fireplace and wall-mounted telly with every streaming service known to man.
The familiar retro fit out extends to the shared bathrooms. Don't worry, it's not hostel standard. Think Nan's powder room – all pastel pink and green kitsch finishings. It's very clean, but you might need to wait in line – there are only a few toilets and showers between eight rooms. (Don't forget your shower shoes).
The shared kitchen does a complete turnaround in style, with smooth monochrome surfaces and stainless steel appliances giving budget-conscious travellers the option to dine in. If you are heading out, the hotel puts you in prime position to explore the late-night haunts of Newtown. Or you could grab a classic counter meal from the pub, such as a hearty brisket cottage pie or a fried chicken burger. Visit the hotel bottle shop and pick up artisan cheeses for a midnight snack – an odd addition but certainly a fun one.
Street-facing windows do make it difficult to escape the nightlife of King Street, but funnily enough you don't hear much from the pub downstairs. You don't get a lot of privacy – you'll get to know other hotel guests as you pass each other on the way to the bathrooms and kitchen, however, the offbeat style and location makes this a good option for a mid-range hotel stay in the Inner West.
Details