April School Holidays at the Powerhouse Museum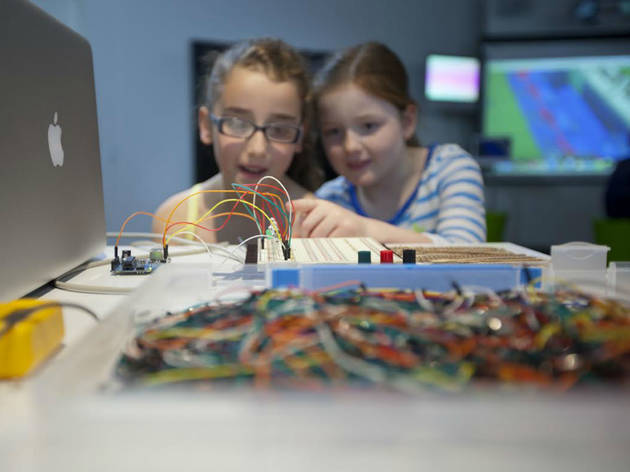 Entertain kids of all ages over the autumn break
In addition to catching The Art of Brick: DC Comics exhibition before it ends on May 1, you can join a workshop, build rockets or sleepover at the Powerhouse Museum.
The museum's THINKSPACE offers workshops ranging from songwriting, to creating original YouTube content and videogames, to building rockets. These are best for kids aged 9-15.
Sleepover at the museum on April 15 and see the exhibition in a whole new light, or should we say darkness. Eat dinner and watch a movie before nestling in your sleeping bag.
All the future astronauts and astrologists can participate in Observatory Kids Extravaganza: Space Exploration on April 20. Build and launch your own rocket and gaze through a telescope.
Once you're at the museum you can add a drawing of your favourite super to the giant comic strip. Then throw on a cape and take a photo in front of a green screen to see what you'd look like as a hero, all at no additional cost.