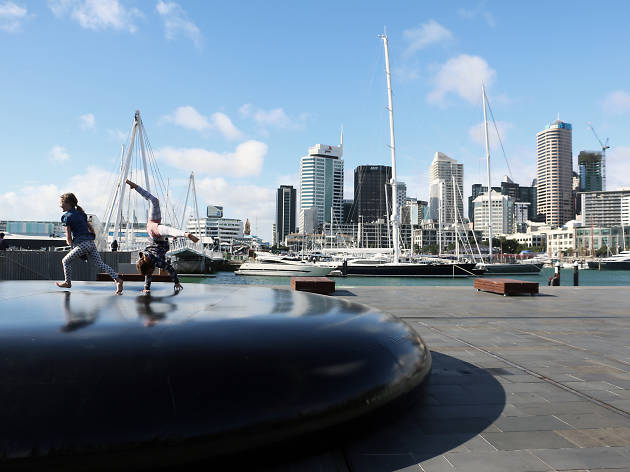 Time Out says
Bounce around like you're dancing on the surface of the moon
For many people, their greatest memories of Sydney Festival are those unexpected moments of joy as they interact with an artwork on their way to or from a ticketed event. In the past, we've jumped into a monochrome ball pit, marvelled at our infinite reflections in the House of Mirrors and propelled ourselves through the air on a giant swing. This year, the big, free art installation that'll bring you that magic moment is 'Moon Drops' – a giant waterbed that you can walk, jump and clamber over to experience the feeling of weightlessness.
The installation is inspired by the 50 year anniversary of the landing on the Moon. It's like a rubber-encased drop of water or mercury that's been scaled up by 1,000 per cent. International designers Jasmax collaborated with Alt Group and the Auckland Council Public Arts team to create these super-sized, water-filled droplets. You'll find them every day during the festival at Darling Harbour – and it's free to play with.
Check out our top 20 picks of the 2019 Sydney Festival program.
Details
Users say