Sydney Festival for kids
Here are the best family friendly shows and workshops for the youngest culture vultures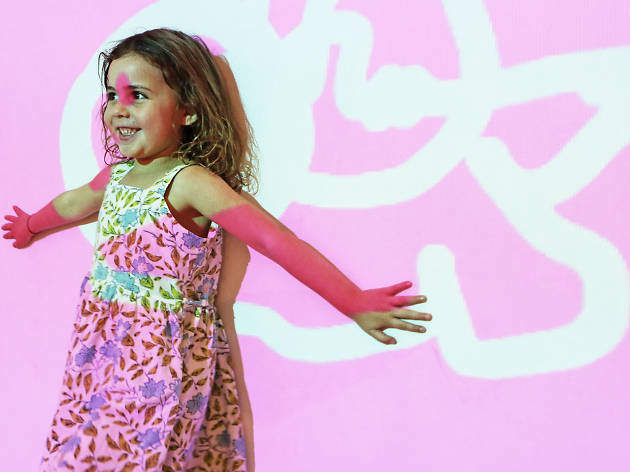 Sydney Festival couldn't come at a better time for kids and families. It's halfway through the school holidays and long after they've bored of their festive gifts, plus parents are feeling the pinch from all that entertaining – so what better way to keep children inquisitive and active than through the family-friendly events taking place in January's biggest arts and culture festival. There's plenty of free and cheap options in the CBD and Parramatta to cater for all ages, from trapezing workshops to creating digital art with other children in Japan.
Take a look at our highlights below, or check out the best free events at Sydney Festival.
RECOMMENDED: How to spend the summer school holidays.
Jump around!
Got a wriggly little one? Let them run off some of that energy at these parks and playgrounds that know how to entertain the real bosses of the household.
Make dinosaurs from toys
We ask Fuji about his Jurassic Plastic project, with help from Kathryn Hunyor at ArtsPeople, who translated the interview. Turns out, he's actually scared of dinosaurs.
More to explore