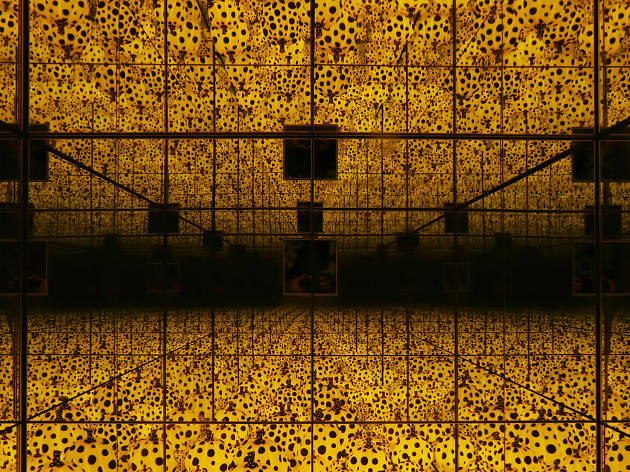 Arts and culture in Canberra
The treasures of the nation can be found in Canberra's museums and galleries, while vibrant annual festivals bring the streets of the city to life
As Australia's capital city, Canberra is a place that tells the story of the country, and the way it tells that story is through its museums and galleries. From repositories of fine art to solemn memorials, Canberra brings the past to life and helps us understand who we are as a nation. In addition, the city enjoys a vibrant calendar of annual festivals that bring joy to locals and visitors alike.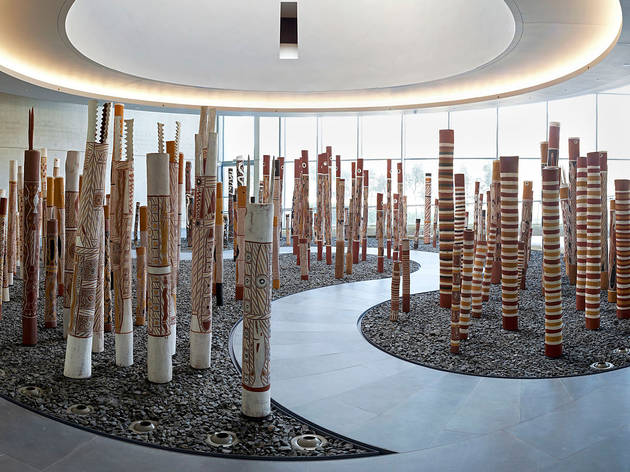 Opened in 1982 and renovated in 2010, Australia's national gallery houses important Australian, Indigenous and international masterpieces, including Jackson Pollock's 'Blue Poles'. The NGA's Aboriginal and Torres Strait Islander art collection is the largest in the world, comprising over 7,500 works, and displayed in a purpose-built wing. The NGA also has one of Californian artist James Turrell's 'Skyspaces' as part of its collection. From December, the gallery will display one of Yayoi Kusama's famous 'Infiinity Room' installations – a room of endless reflections.
The striking loops of the National Museum of Australia's exterior have been a feature of the Canberra skyline since the institution opened in 2001. The museum's permanent collection includes Indigenous art, textiles, vintage cars and Phar Lap's heart (which weighs over 6kg). The temporary Rome: City & Empire exhibition runs until February 3, 2019 (adult tickets are $24).
Remember the fallen at this combined shrine, archive and museum. Here you can discover the Australian experiences of war and connect with the stories of people and events that shaped Australia. Place a poppy on the Roll of Honour to remember the sacrifice made by Australian servicemen and women, and stay for the moving Last Post closing ceremony at 4.55pm daily.
Every weekend, newbies flock to the Kingston Foreshore location to take a Make Your Own class, emerging with a paperweight in just 20 minutes, or a glass tumbler in 40. These sampler workshops offer a real taste of the craft, in what many in the art world recognise as Australia's leading glassworks facility. Whether you want to fuse it, cast it, blow it or try flameworking (melting and shaping glass over a hot torch), there's a short weekend course on offer.
Photograph: Penny Bradfield
A vibrant community of artists has made a home in the ACT and you can discover their work at venues around town. Beaver Galleries (81 Denison St, Deakin 2600) has a dedicated print room and a sculpture courtyard. Nishi Gallery (17 Kendall Ln, Canberra 2601) is an avant-garde gallery with both indoor and outdoor spaces. Twin art centres Ainslie (Elouera St) and Gorman (Ainslie Ave) in Braddon host a collective of artists and arts companies. The ANU in Acton has both the Drill Hall Gallery (Guilfoyle Pl) and ANU School of Art and Design Gallery (Ellery Cr). Canberra Museum and Gallery (176 London Circuit, Canberra 2601) manages the Nolan Collection, gifted to the Australian people by artist Sidney Nolan in 1974.
Much of what is broadcast on Australian television and radio is preserved for posterity at the National Film and Sound Archive. Housed in one of Canberra's most beautiful examples of Art Deco architecture, the Archive boasts two very pretty cinemas, each playing archival footage, that are open for the public to wander into and linger inside. Current exhibitions include Heath Ledger: A Life in Pictures (until Feb 10, 2019), and the Archive screens film festivals and classic movies.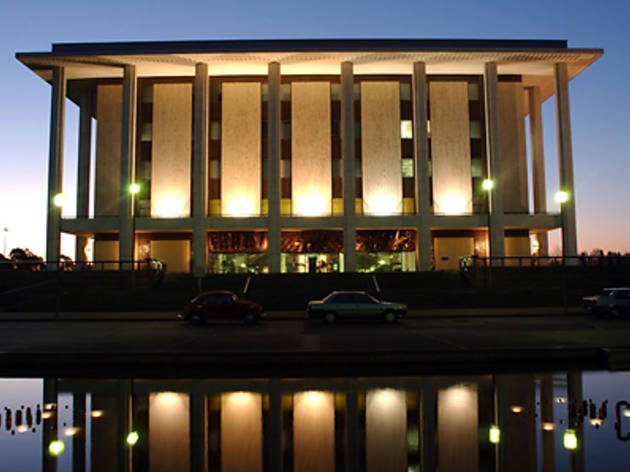 Australia's largest reference library contains over 6 million items and over 2 million manuscripts. The library has a ground floor exhibition gallery that hosts blockbuster shows. Current show Cook and the Pacific (until Feb 10, 2019) follows James Cook's three remarkable Pacific voyages, and explores this spectacular region through the eyes of the British voyagers and the First Nations peoples they met.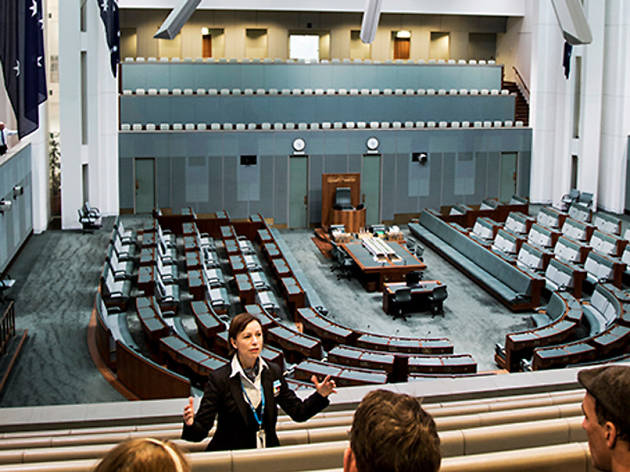 The seat of Australia's government is a grand building where visitors can freely explore all public areas and watch the House of Representatives and the Senate from the galleries on sitting days. A fascinating free 40-minute tour departs five times a day, while the thrice-daily in-depth tour is 15 minutes longer and costs $10-$15 and the behind-the-scenes tour is $20-$25.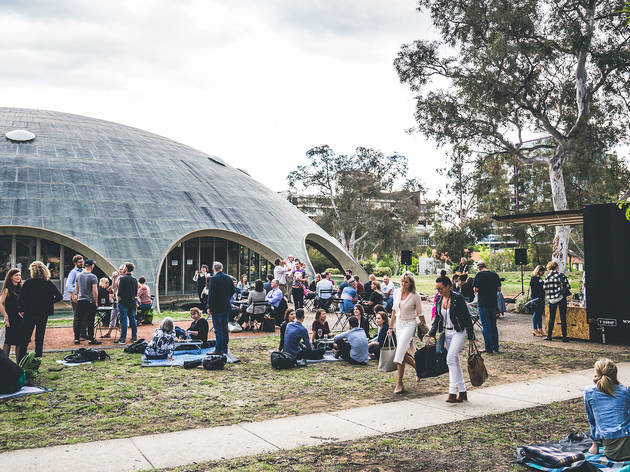 Photograph: Supplied
Inaugurated in 2014, Design Canberra is an annual festival that celebrates and promotes Canberra as a global city of design. Throughout November 2018, over 100 events, exhibitions, talks, tours, activations, markets, collaborations, artist studios and open homes will transform the nation's capital – itself a 'designed' city – into a platform for design and experimentation across the fields of architecture, graphic and industrial design, craft and more. Most events are free.