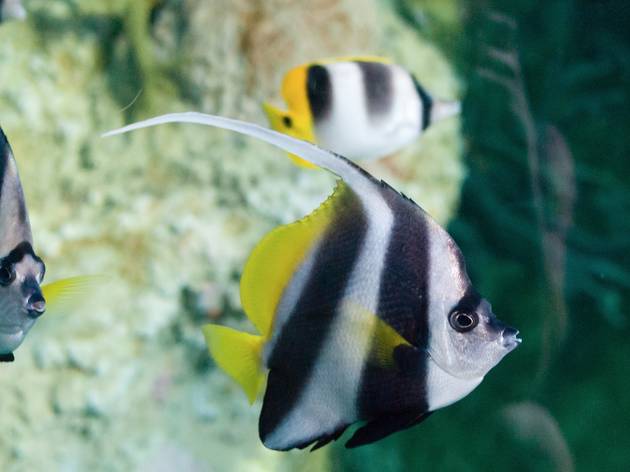 1/6
Photograph: Matt Chan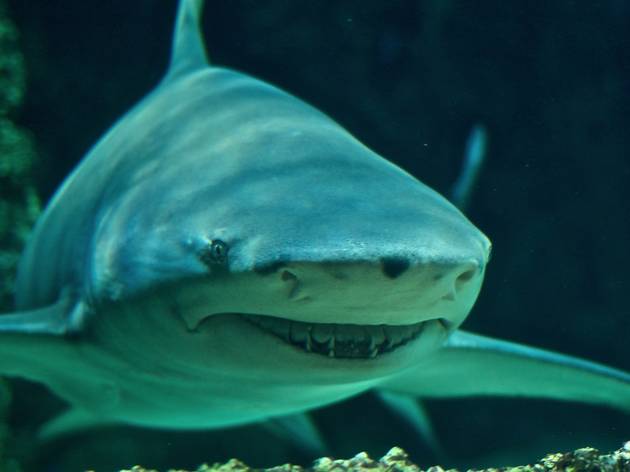 2/6
Photograph: Creative Commons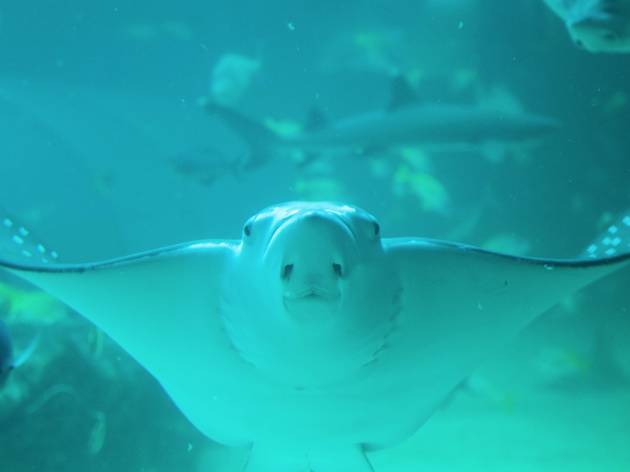 3/6
Photograph: Darren Puttock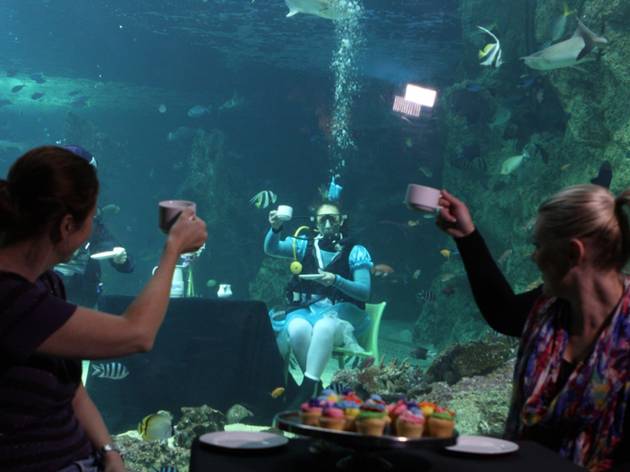 4/6
Photograph: Eva Rinaldi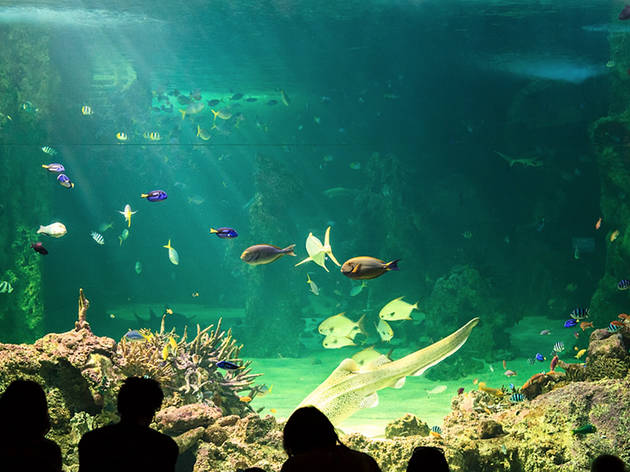 5/6
Photograph: Sacha Fernandez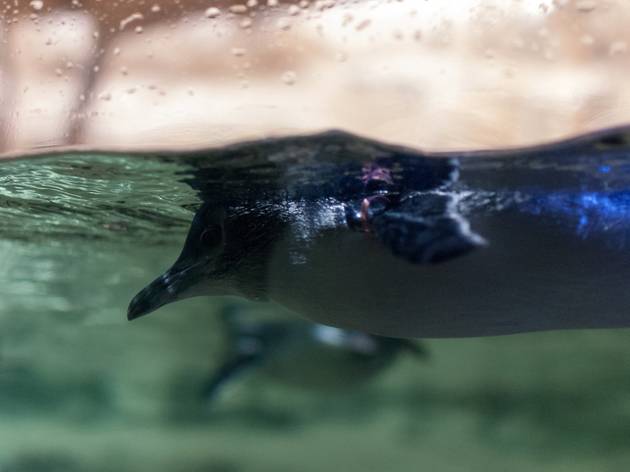 6/6
Photograph: Matt Chan
Time Out says
Splash out on 1.5 million litres of school holiday fun
Sea Life Sydney Aquarium is the world's largest indoor system of Australian marine life, with 60 tanks and three oceanaria filled with more than 12,000 animals from 650 different species. Highlights include Shark Valley, the Great Barrier Reef exhibit, Japanese Spider crabs and the Bay of Rays.
Kid's eye view
My favourite bit of the aquarium is Shark Valley. I like the new design. It is like an ancient Atlantic ruin. It has a creepy head of King Neptune. Sometimes small sharks swim through the eyes. You go through a tunnel under the water with sharks and fish swimming above and around you. The tunnel seems to be made out of ancient stones. That's cool.
I really like the Spotted Wobbegong. It has whiskers. I also like the Port Jackson shark. The biggest shark in the tank is the Lemon shark. I learned that a shark's skin feels more like sandpaper than rubber or plastic. It's because it has tiny little teeth all over its body called denticles.
Shark Valley also has the biggest stingray in the world. It's called a Smooth Ray.
I saw a Port Jackson shark in the Little Penguin enclosure. It's in there because it is an ideal place to raise young sharks. The penguins leave the shark alone and the shark leaves the penguins alone. Port Jackson sharks don't eat penguins, they eat crustaceans and small fish. They act like a vacuum cleaner on the bottom of the tank.
The Little Penguins are the smallest penguins in the world, also known as Blue Penguins and Little Blue Penguins, and Fairy Penguins. They have lots of names. I think they are very cute. I just want to get in and cuddle them!
The Moon Jellies are very cool. They look like aliens. They are see-through and they are 99 per cent water. I liked the incredibly clever Sydney Octopus. It has nine brains. It has one brain in its head and other brains in each of its eight legs.
I could use octopus suction cups for the suction cups on my Nerf bullets. That would be very cool.
By the way, the aquarium has 14 new areas. The Tropical Bay of Rays was very tropical. It had palm trees and a huge tank full of rays. I liked the Black Masked Blue Spotted Ray. I just call it a Burglar Ray.
Zoe the platypus was swimming around instead of hiding. She looked very strange. She had like a duck's beak and a beaver's tail. She was nibbling on blood worms and shrimp. I learned that a baby platypus is called a Puggle.
(Reviewed by: Bill Blake, aged 8)
Details
Address:
1-5 Wheat Rd
Darling Harbour
Sydney
2000

Price:
$20-$40
Contact:
Opening hours:
Daily 9.30am-7pm (last entries 6pm)
What's On
Pick a date
Please select two valid dates
The first date can't be after the second date
No events found for the selected dates
Champainting at Sea Life Sydney

Step aside Nemo and Dory – it's time to find Crush (and paint him too). In celebration of World Turtle Day on Saturday, May 23, Sea Life Sydney Aquarium will be opening its doors after dark to offer a VIP experience with Australia's premier paint and...

Classes and workshops

Saturday May 23 2020
Users say