A Fancy Evening with Brendan Maclean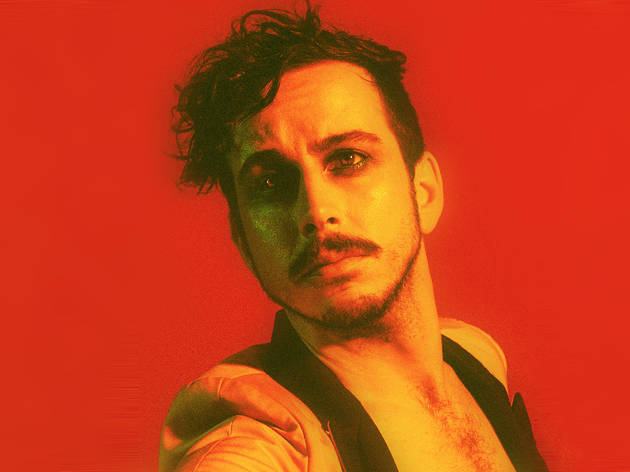 Time Out says
The Sydney indie-pop artist plays an intimate gig at the Camelot Lounge
As live entertainment tentatively returns to venues across Sydney, one of the city's most beloved music venues, Marrickville's Camelot Lounge, is welcoming back guests with a series of seated gigs.
One of the first cabs off the rank is Sydney's own master of heartfelt indie-pop, Brendan Maclean. The singer-songwriter will be leaning into a more cabaret mood with two sittings of the physically distanced gig, playing solo on the house baby grand piano.
Maclean first broke out with the single 'Stupid', which hit the Triple J charts in 2013. His musical stylings have evolved since that ukulele anthem, developing more nuanced lyrics and vocal subtlety. That's not to say this artist shies away from shock factor – in 2016 the extremely NSFW music video for single 'House of Air' was pulled from YouTube and stirred controversy for its explicit depictions of gay male sex and semiotics.
With a vibe likened to a lo-fi meeting of Robyn and Talking Heads, Maclean channels and champions queer Sydney in his work. When he toured his first LP And The Boyfriends in 2019, he made the conscious decision to play the Sydney show at noted queer artistic hub the Red Rattler. In his more 'mainstream' appearances, Maclean has performed on stage with Marcia Hines in the original cabaret production Velvet, with the Sydney Symphony Orchestra for the George Michael tribute Praying for Time, and on screen in Baz Lurhmann's The Great Gatsby.
Maclean will be playing his greatest hits and other bits in two sittings on Thursday, July 30, at 6pm and 9pm with a fully stocked bar and food available. You can make a booking for tables of two ($50), four ($100) or eight ($200) – availability subject to government regulations.
Make a booking here and check out the Camelot Lounge's website for more gigs, including an Amy Winehouse tribute from some of Sydney's finest jazz musicians and vocalists, Thirsty Merc alum Rai Thistlethwayte, and the David Bowie-channeling Jeff Duff.
Want more? Check out the best live performances in Sydney this month.
Details