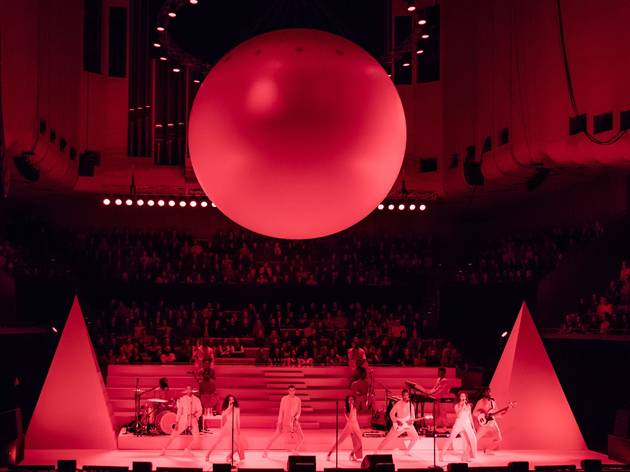 Time Out says
Solange makes the top ten memorable musical moments under the Opera House sails
In what should have been the week that Vivid Live filled the Opera House sails with the sound of contemporary music, instead digital platform From Our House to Yours showcases a hot top ten of faves from fests past.
Hosted by head of contemporary music Ben Marshall, this jukebox clip show delving into Vivid Live awesomeness features show-stopping performances from the likes of Solange, Janelle Monáe, Briggs and Bon Iver.
Our reviewer raved about Solange's 2018 Vivid performance, including her 15-minute rendition of 'Don't Touch My Hair', accompanied by 12-piece brass band, saying she "delivered a masterclass in vocals and dance, drawing excited yells from the crowd whenever she let loose".
Rapper Briggs told our interviewer Emily Nicol how excited he was about the power of his Vivid 2019 gig. "To be able to take over such an iconic building with a young, fresh, new wave of Australian musicians who are all Indigenous, and people of colour... It's gonna be something else."
Tune in on Friday night, May 22 at 8pm to find out which shows took out the other top spots on Marshall's hit list.
This article is supported by the Judith Neilson Institute for Journalism and Ideas.
Details