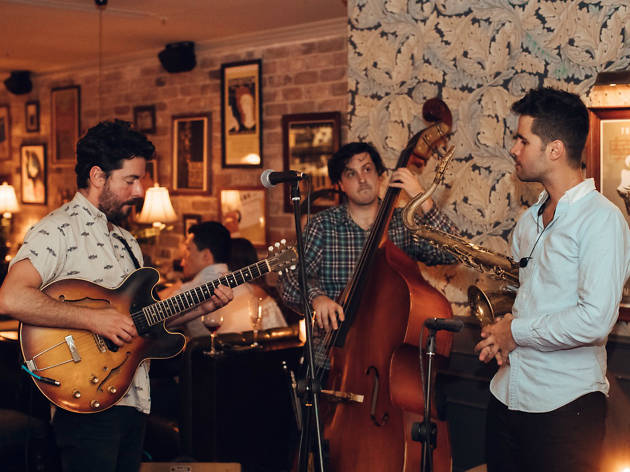 Catch free performances every week at this '40s-themed cocktail bar
Sydney's live music scene has a little extra pep thanks to Kittyhawk's decision to start hosting jazz and swing every week. Every Thursday and Saturday you'll be able to see some of Australia's best bands and vocalists on stage – past performers include Kate Wadey, the Corridors, the Finer Cuts, the Cope Street Parade and Adam Pringle.
The Liberation Day-themed bar's old-world vibe is a pitch-perfect backdrop for jazz and, as a bonus, they mix some seriously good cocktails here. Best of all, it's completely free, so all you need to do is turn up, snag a seat as close to the stage as you can, and order a rum and rye Old Fashioned as you wait for the sweet tunes to begin.