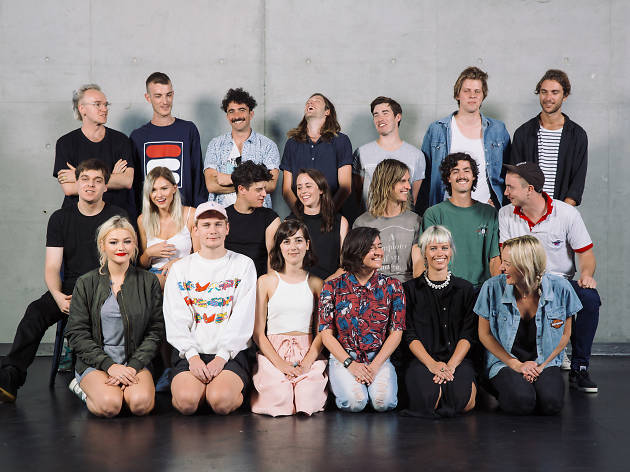 The Sydney musicians you need to know
The Sydney bands, artists and producers that are live and local, which we are loving
Sydney may be a city at the end of the Earth, with a precocious little sister always claiming to be cooler, but she has always produced global trend-setting musicians. So when the foundations for these artists – the stages on which they first develop their sounds – start to erode, what happens?
Perhaps local DJ and producer Nina Las Vegas said it best in front of thousands of Sydneysiders at the Keep Sydney Open rally on February 21: "In the last five to ten years, Australia has cemented itself as a major player in the electronic music scene. The demise of the nightlife culture will affect this… You can't expect Olympic swimmers to win gold without pools, right?"
There's a heck of a lot of talent in this fine city – from local stalwarts and familiar faces to up-and-comers just breaking through. We scoured Sydney to showcase some of that talent. Because live music is a little like Tinker Bell – the more you believe in it, the stronger it becomes.
While it can be hard to pinpoint a particular Sydney sound, Alba – Sam Weston and Thomas McAlister – must be pretty near the bullseye. Since their debut 12''
Knokke / Law
received remix treatment from Detroit natives Rick Wade and Jimmy Edgar, the house duo been busy returning the favour for some of our local talents like Oscar Key Sung, Roland Tings, Black Vanilla and Elizabeth Rose.
Formerly known as Black Vanilla, this three-piece have left dancefloors across Sydney shaking since their formation in 2011. Consisting of Lavurn Lee, Marcus Whale and Jarred Beeler (who are also talented musicians in their respective side and solo projects), BV present a hybrid of club-ready beats, forward-thinking lyrics and a palatable contrast in vocals between Whale and Lee. While they sound excellent through a set of headphones, they're best experienced live: the boys are incredible dancers, too.
These twins have been creating some of the city's most forward-thinking electronic music since charging up through the blogosphere in 2013. Their J-Pop-tinged sound has made it into remixes for the likes of Porter Robinson and Aluna George, and they've collaborated with Lido and Wave Racer on original tracks. Their
Moments
EP was worth all this hard work, and was a delicious wrapping for the earworm single 'Walk with Me', with guest vocals from Perth's Kucka.
Dro Carey – the musical alias of Eugene Ward (who also, if you still follow, goes by Tuff Sherm) – is a pioneer producer and composer in the current Sydney club scene. In this incarnation he successfully threads influences from grime, hip-hop and techno to craft his sets, sound and style. His latest EP
Club Injury Handbook,
released on London's Greco-Roman label, is complex but banger-heavy.
While you might know Gideon Bensen from the Preatures, the sound he's peddling in solo-mode is grittier and more intimate. The well-respected Sydney musician has released a three-track debut EP,
Cold Cold Heart
, and its sound is a hybrid of punk, new wave and soul. Calling on his talented connections, like producer Tony Buchen and vocalist Megan Washington, Gideon's record proves he's a musical force in his own right.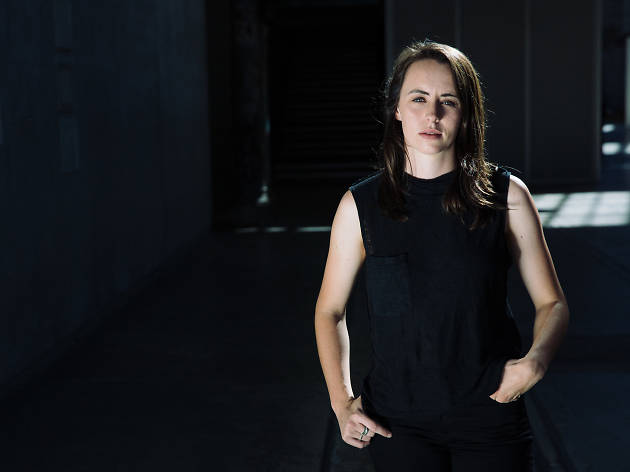 Photography: Daniel Boud
Canowindra-born, Sydney-based 22-year-old singer-songwriter Gordi brings soul to her songwriting and sass to her live performances. While she releases her music on her own imprint Hey Alfa domestically, Gordi recently signed with US indie label Jagjaguwar (home to Bon Iver and Unknown Mortal Orchestra) for international releases.
This over-achieving 17-year-old has been racking up Soundcloud and Spotify spins in the hundreds of thousands since scoring a spot on the bills of both Laneway and Field Day festivals through Triple J Unearthed. Her entirely self-produced EP
Ode
is a mixed-bag of slinky electronic beats backed by delicate vocals.
A live show favourite, Eddie, Taras, Marcus and Tom have been gigging around Sydney for just over two years. They channel some Britpop vibes, deploying seriously catchy chord progressions. Keep your eyes out for fans at their gigs wearing the boys' much loved merch item – the Lulu Raes legionnaire cap. They're no slouches when it comes to dressing up on stage and delivering hilarious banter.
Mansionair (Jack Froggatt, Lachlan Bostock and Alex Nicholls) have been on a steady rise since dropping their single 'Hold Me Down' in 2014. That track garnered widespread praise from critics and fans alike, most notably grabbing the attention of Chvrches, who helped the band release their first EP. The Sydney synth trio boasts an impressive live history, having played at coveted Laneway and Splendour in the Grass slots, while also supporting the likes of Alt J and their buddies Chvrches.
Jessica Cerro aka Montaigne (a name she borrows from the French philopsher) lept straight onto the stage after taking out the 2013 Triple J Unearthed High competition. The self-taught guitarist has been jamming since the age of 12. Now, the alt-pop chanteuse channels the soaring vocals and quirky styles of Bjork, St Vincent and Florence Welch. When she's not songwriting you'll find Cerro whipping up colourful, vegan meals for her health-focused Instagram.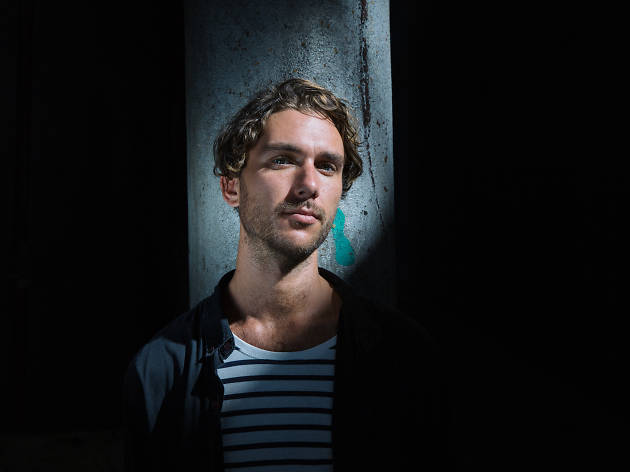 Photography: Daniel Boud
Sydney electronic music insiders are punting on Mile Davidson as the Next Big Thing. He has endorsements from Flume and Odesza, for starters. He released his first single on Of Leisure, a new label that also throws parties and has its own 'recreation' club. Muto's original tracks and remixes have crafty string arrangements and sunny melodies – perhaps a byproduct of his Northern Beaches upbringing.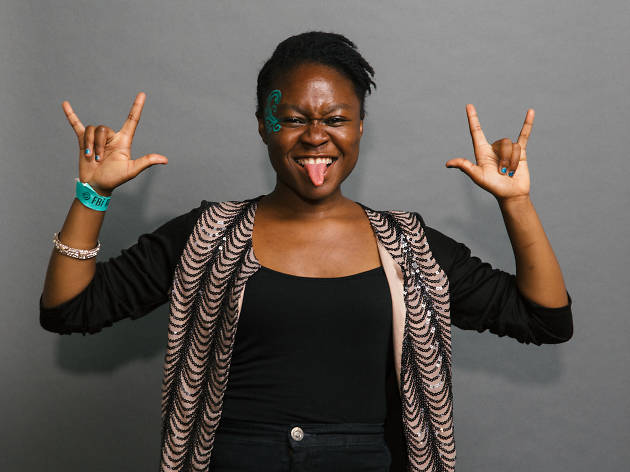 Daniel Boud
Zambian-born, Sydney-based beat maker and lyrical poet Sampa the Great burst onto the scene last year with her powerful album
The Great Mixtape
. Her live sets showcase her free-flowing style, while producer Godriguez provides slices and loops of soul and hip hop to complement her intense, empowering lyrics.