Australian artist Patricia Piccinini might be best known for her confronting, surreal and strangely beautiful hyper-real sculptures, melding human and animal forms, but she's recently turned her attention to the world of flora. Earlier this year she premiered 'The Field', an installation made up of 3,000 grey, genetically-modified flowers, at QAGOMA in Brisbane.
Now she's created a new version of the work for this week's Sydney Contemporary. At the centre of it sits her 2016 sculpture, 'The Bond', which depicts the relationship between a mother and a "transgenic" child, which is somewhere between an animal, a human baby, and a rubber shoe sole.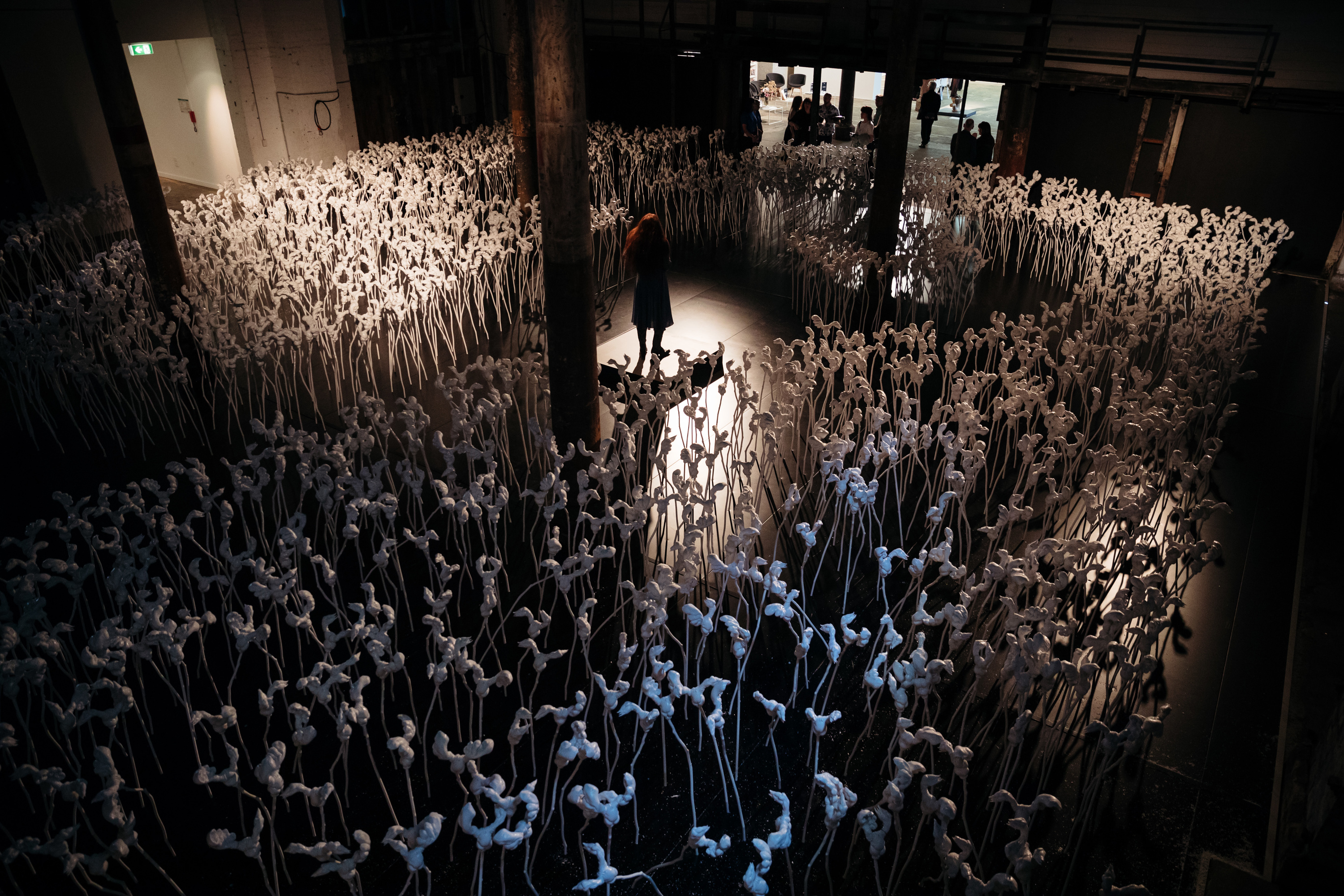 You can venture into the field to meet these creations at the fair, which features stands from 80 exhibiting galleries, performance works, talks, and site-specific installations scattered all around Carriageworks. When you enter Carriageworks, turn right and head through the gallery spaces until you find 'The Field'.
Sydney Contemporary is at Carriageworks until this Sunday, September 16. See our highlights in this photo gallery and our hints for finding affordable art at the fair.
Looking for more art around the city? Check out the best exhibitions in Sydney this month.