Your food choices shouldn't really be dictated by aesthetics alone, but sometimes photogenic and delicious go hand in hand. We've weeded out the average glazed donuts, OTT stacked burgers and monster Franken-foods to devise this list of the best dishes that'll have your 'gramming game up to scratch, without forgoing taste.
1. Hot pots at Spice World
While you'd think a pastel coloured acai bowl would take out the top spot, it's this truly quirky but ultimately delicious Haymarket hot pot spot that has us furiously snapping. A meat dressed Barbie! Hello Kitty stock cubes! Robot waiters! A sauce buffet! The story inspiration is endless here.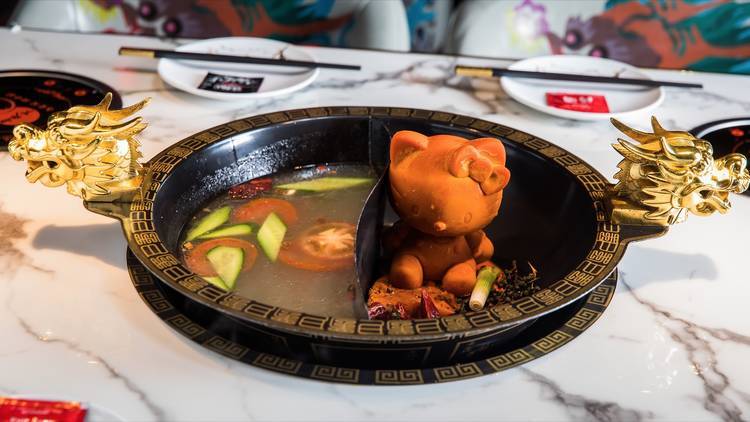 2. The Muffaletta Sandwich at A1 Canteen
Ever seen the cross section of a sandwich look so damn good it deserves its own annotated diagram? That's how they do this dense deli meat stuffed sanga at Clayton Wells' day-to-night eatery in Chippo.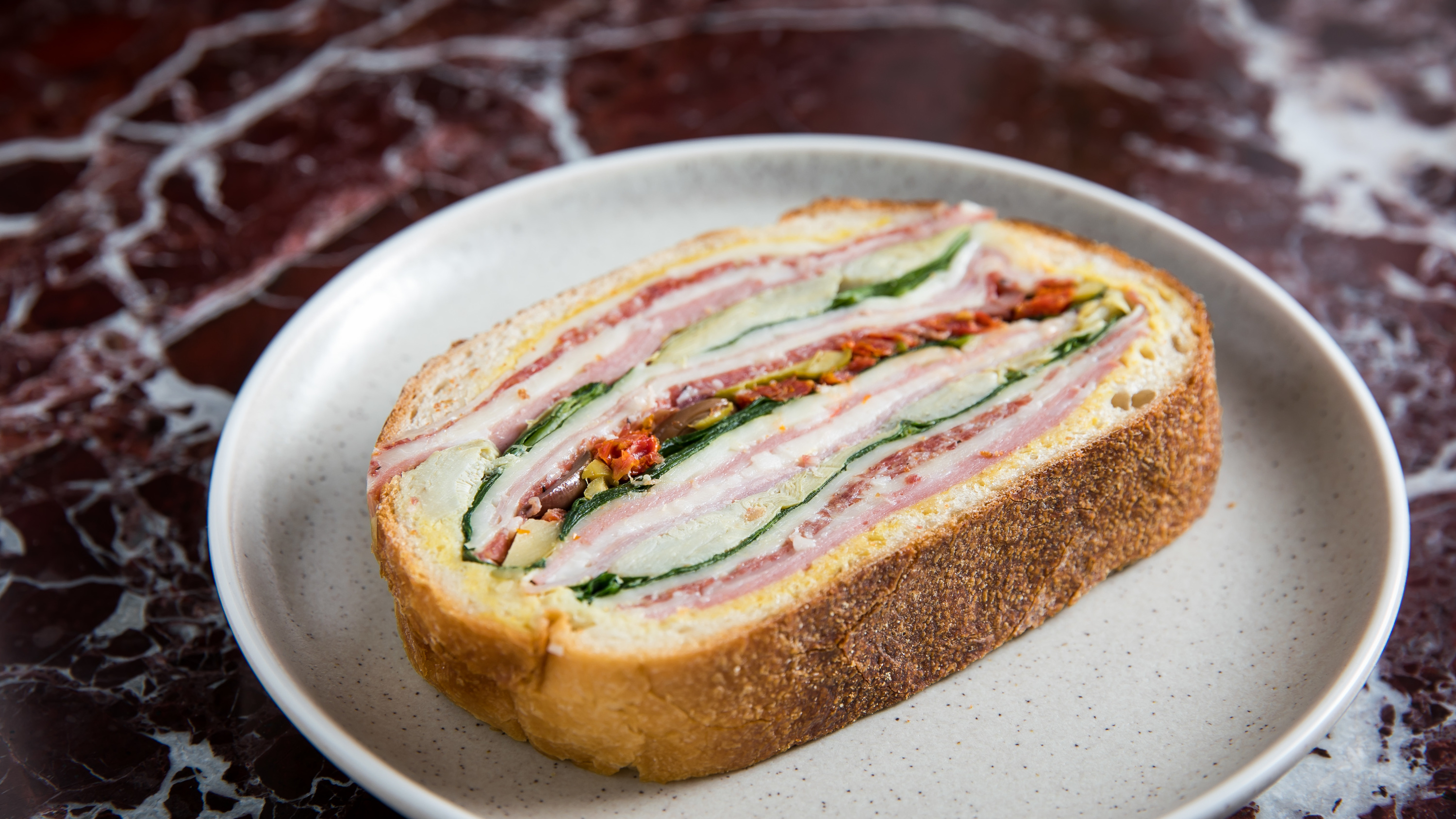 3. Soufflé pancakes at Edition Haymarket
Whipped to within an inch of their life, risen in the oven like a phoenix and served with a vanilla and white chocolate ganache and strawberries; this outrageously wobbling dessert channels Tokyo vibes in the centre of Haymarket.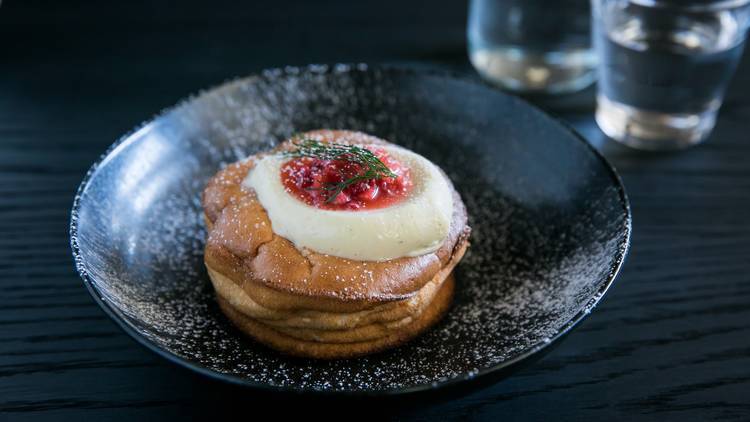 4. Croissants from Rollers Bakehouse
Behind the pastel pink wall on Rialto Lane you'll find a selection of flaky pastries that are destined for the 'gram. From 'sushi' croissants (that's seaweed imbued pastry with salmon in the centre, topped with black and white sesame seeds) to chocolate and banana stuffed Danishes. Add in peach sodas and Bounty-flavoured hot choccies and you'll see why this laneway café is getting all the likes from locals and afar.
5. Carrot cake waffles at Joseph Hyde
This serve of sweet waffles is so pretty it deserves a Hollywood screen test – the ribbons of carrot and edible flowers are especially good looking. And coeliacs don't have to miss out on this snap-worthy dish – they are made with coconut milk, grated carrot, mixed nuts and some sprinklings from the spice rack (cinnamon, nutmeg and all-spice).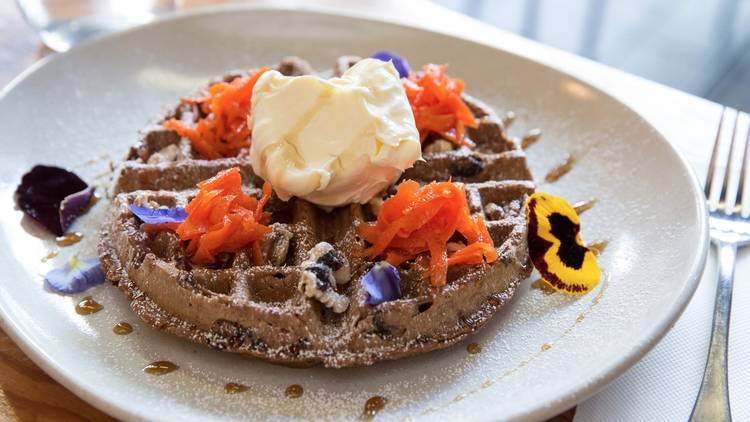 6. Blue spaghetti at Mark and Vinny's
The taggitelle at this Surry Hills pasta bar is coloured by blue algae. It's quite bizarre on first glance, but the colour is a fun addition to the shards of blue swimmer crab and fishy bottarga, while fried capers add saltiness and breadcrumbs add crunch. It's a classic Southern Italian pasta dish reimagined for the Insta-hungry.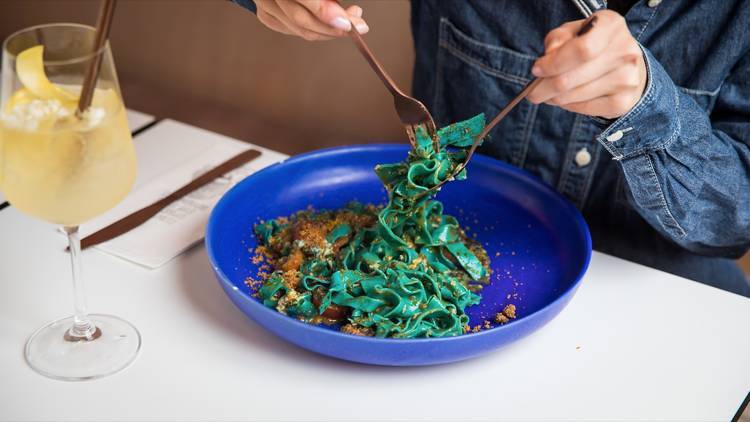 7. Persian fairy floss topped brioche at the Tiny Giant
Yes, it's designed to rack up double taps, but this dish is actually delicious. Served like French toast, the brioche slices are dusted with crumbled pistachio, plus mascarpone, a ring of mixed berries, Canadian maple syrup, salted caramel and a crown of pink floss tastes like pure rosewater.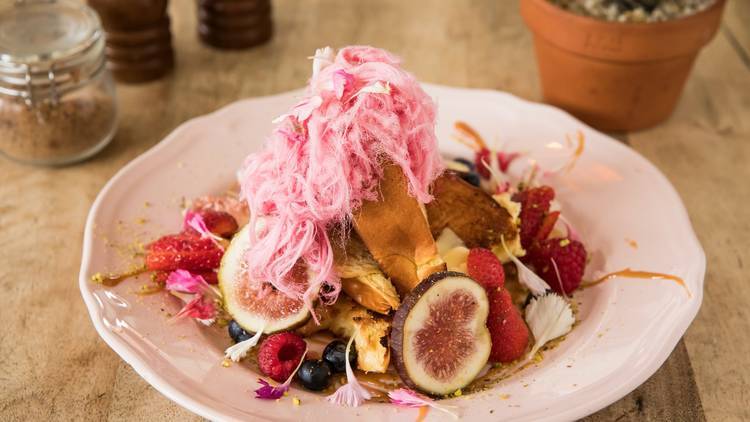 8. Poke bowls at Momo Bar Manly
Neatly constructed health-focused bowls obviously lend themselves to being Insta-fodder, but usually only impress on the aesthetic side of things instead of tasting great. Momo Bar is the exception to this, serving up ultra fresh Hawaiian style poke bowls in the centre of Manly.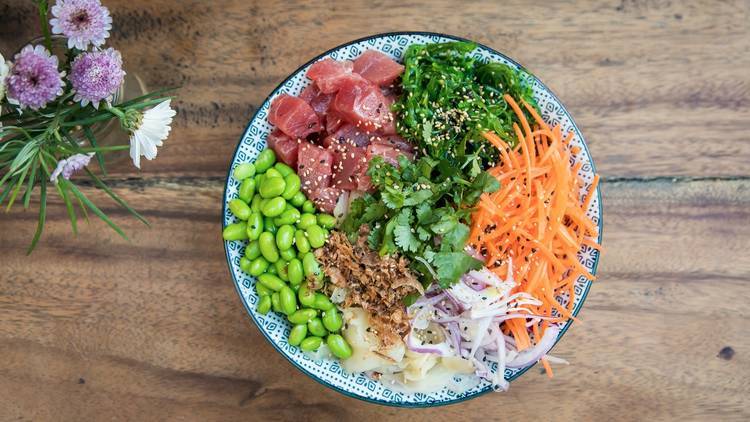 9. Matcha lava French toast at Meet Mica
The sweet breakfast favourite gets a green tea makeover, which sees the centre carved out and filled with a creamy matcha ganache. This toast treasure box is then dressed with condensed milk, a sweet foil for the natural bitterness in the green tea.
Want more? Make sure you're following Time Out Sydney or check out the 10 most Instagrammable places in Sydney.