Looking back on the news stories that have filled our feeds in 2017 is dismal reading if you identify as a woman. Since the last All About Women talks and ideas festival, we've seen the unmasking of Harvey Weinstein, watched the global uptake of #Metoo and are now witnessing the beginning of Australia's own media personalities being held accountable for their actions.
"It's felt like a desperate year in politics," says Edwina Throsby, head of Talks & Ideas at Sydney Opera House and the curator of next year's All About Women on Sunday March 4. "But I've really tried to take a solutions-based approach, rather than throwing our hands up and saying 'everything's screwed'."
This will be the festival's sixth year, but it's Throsby's first as curator. She is bringing two major developments to the program: more diverse voices and more opportunities to build community. "The festival's called 'All About Women' but the issues that confront women apply to a lot of other groups, so there's been a real focus on intersectionality in this festival...
"What better way to talk about overthrowing the patriarchy than while making your own gin, cutting up pickles, doing a podcasting workshop, or being at a party at the end of the night?" says Throsby, who's arranged for this year's line-up to include a gin-making workshop with Archie Rose distilling boss lady, Harriet Leigh, and a one-hour pickling workshop with Cornersmith owner Alex Elliott-Howery.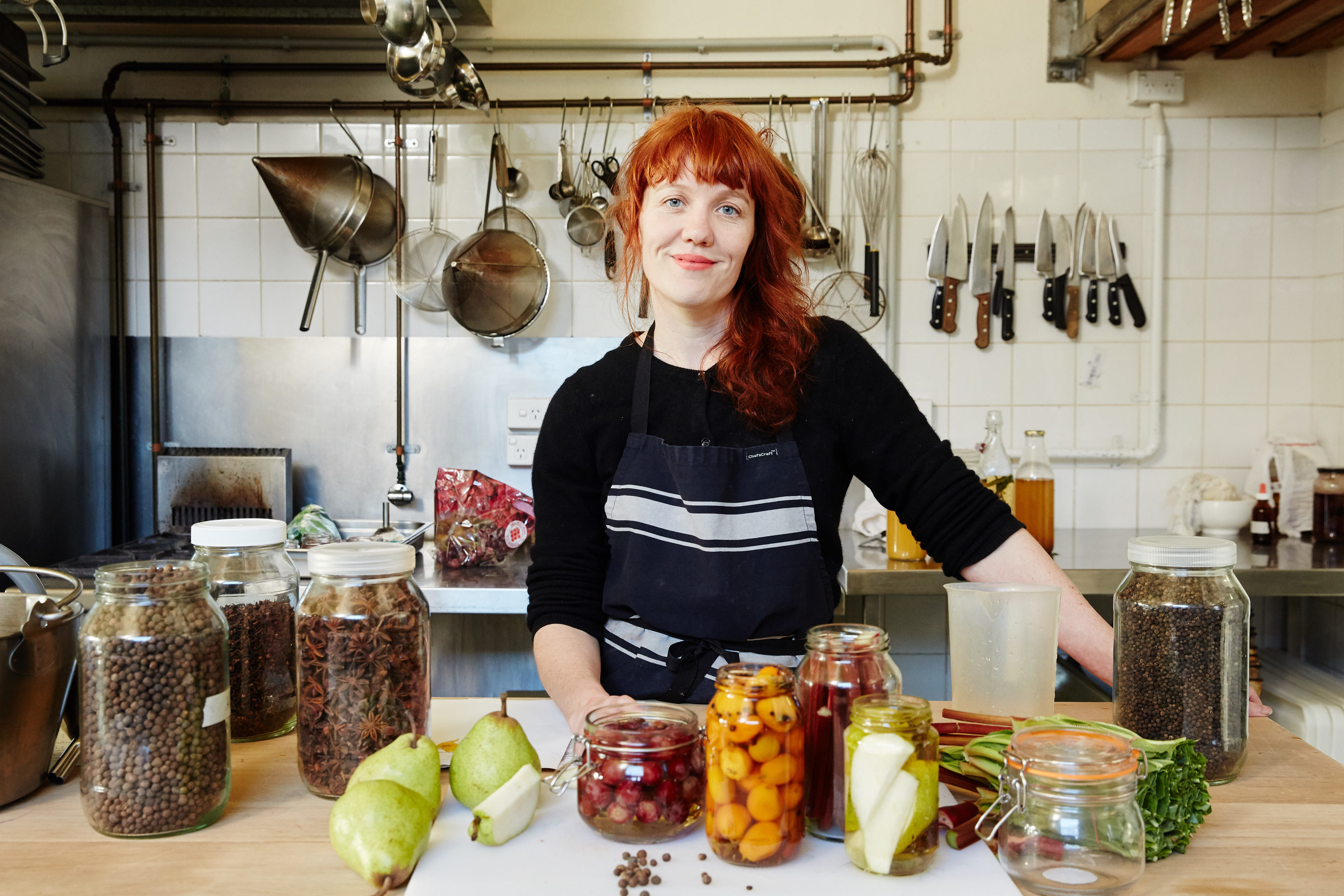 "I wanted to make sure that the program created space for people not just to sit in an audience and listen to other people talk, but to find spaces to talk to each other and to come together as part of the program. One of the things that women bring to this is this desire to teach other people, and this idea of collaboration, mentorship and passing on knowledge."
Headlining the festival's talks program is humorist and Vanity Fair contributing editor Fran Lebowitz, who'll be leading a panel on the Women in the Age of Trump. "I think that what's happening in America is a really alarming situation but I do think that you can also talk about that really smartly, and really proactively, in a way that isn't despairing," says Throsby.
Dissecting #MeToo will be Tarana Burke, US-based founder of the movement, and Australian journalist Tracey Spicer. "I think the fact that so many women are speaking out about these issues, there's a groundswell, and resistance springing up all over the place – I think all of these are really positive signs for the future. I think that sometimes you need bad things to happen for good things to be able to respond to that."
There'll be a panel transgender politics, featuring CN Lester, Eddie Ayres and Jordan Raskopoulos (Axis of Awesome), and a panel on disability and intersectionality, featuring Kath Duncan and Samantha Connor. "One of the things I am encouraged by, when you look at where feminism sits in 2017, is how many diverse voices are feeding into the political movement, and how the movement is expanding to include minority voices and voices from different lived experiences. [It's] coming to an acknowledgement that feminism has traditionally been very white, middle class and that's just no longer good enough."
Speaking on the history and progress of feminism, from the suffragettes to now, will be Barbara Caine, Anne Summers, Rebecca Walker (who coined the term Third Wave Feminism) and Nakkiah Lui – each representing the different waves of feminism.
"The fourth wave was a real challenge," says Throsby, "Because one of the real hallmarks of the fourth wave of feminism is there isn't a clear leader, it's like a leaderless movement. One of the reasons Nakkiah was a really great person for that is that she is the first to acknowledge that her generation is defined by intersectionality."
There's also the opportunity to hear from Saudi-born Manal Al Sharif, who led the successful campaign for the right to drive in 2017; human rights campaigner Wai Wai Nu on the Rohingyan refugee crisis in Myanmar; and warriors for climate justice Ursula Rakova and Kathy Jetñil-Kijiner, who are fighting for those facing forced evacuation as their homelands disappear under rising seas.
Bestselling authors on the bill are Barbara Kingsolver (The Poisonwood Bible), Kate Bolick, (Spinster: Making a Life of One's Own and 'All the Single Ladies' in The Atlantic) and Mandy Len Catron (How to Fall in Love with Anyone). Plus, fans of feminist podcasts Pretty for an Aboriginal, Ladies We Need to Talk and The Guilty Feminist will be able to watch and listen live at the House.
"I think podcasting is one of the spaces in which feminism has got a really strong voice now," says Throsby, who isn't content with simply letting audiences listen live. In line with her program of hands-on workshops, there'll be a podcasting masterclass on offer with Audiocraft's Kate Montague and Jess Bineth.
And to top it all off, there'll be a block party spearheaded by the dance/hip-hop collective Haiku Hands. "As a previous attendee of All About Women, you had this amazing day where you're getting all of this stimulation and then you go home and cook dinner. I just wanted to make a really fun space for people to hang around, meet each other, talk and just dance."
Multipack tickets go on sale for All About Women at 9am on Friday December 8. Single tickets are on sale from 9am, Thursday December 14.