Air ABB BBQ and Hot Pot 1982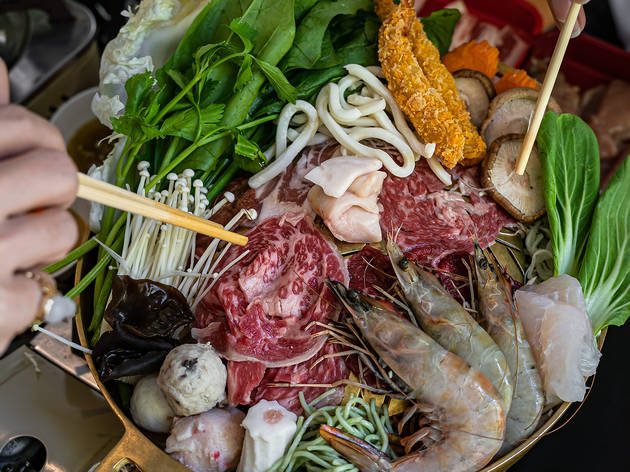 1/14
Photograph: Supplied/Abb Air Thai Cuisine 1982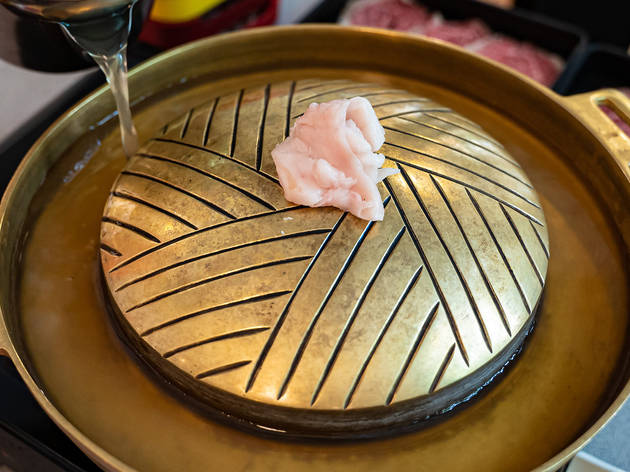 2/14
Photograph: Supplied/Abb Air Thai Cuisine 1982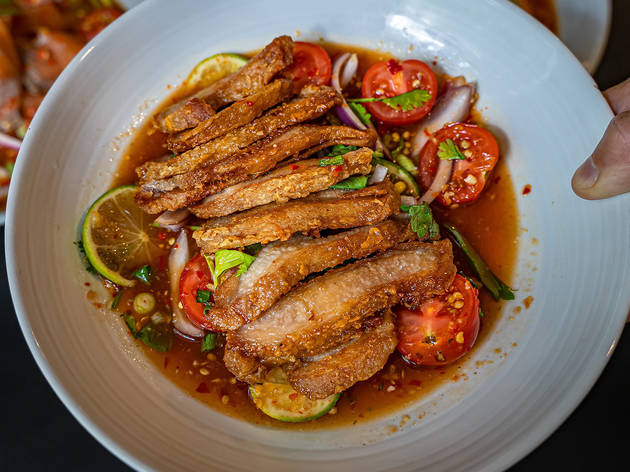 3/14
Photograph: Supplied/Abb Air Thai Cuisine 1982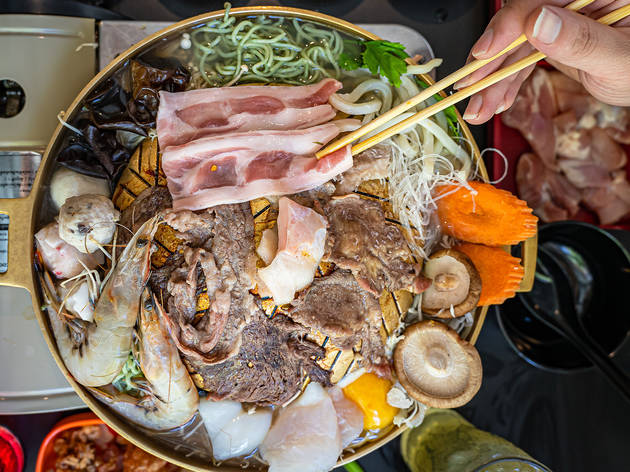 4/14
Photograph: Supplied/Abb Air Thai Cuisine 1982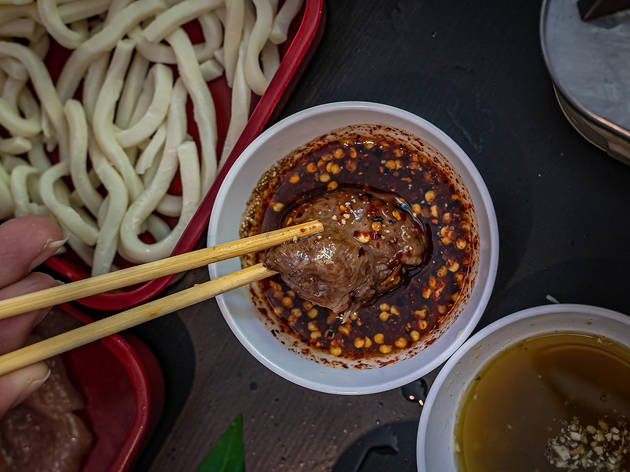 5/14
Photograph: Supplied/Abb Air Thai Cuisine 1982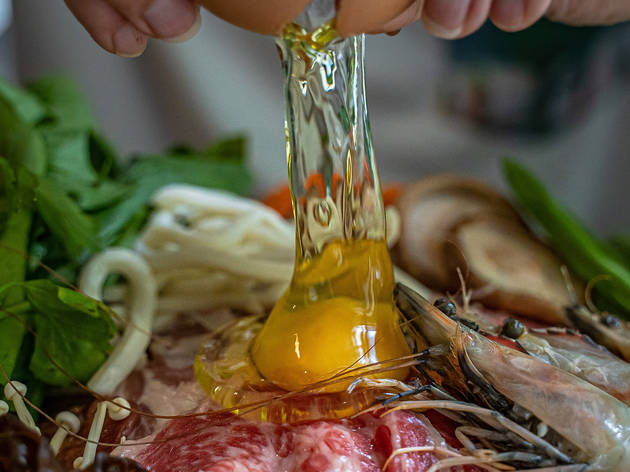 6/14
Photograph: Supplied/Abb Air Thai Cuisine 1982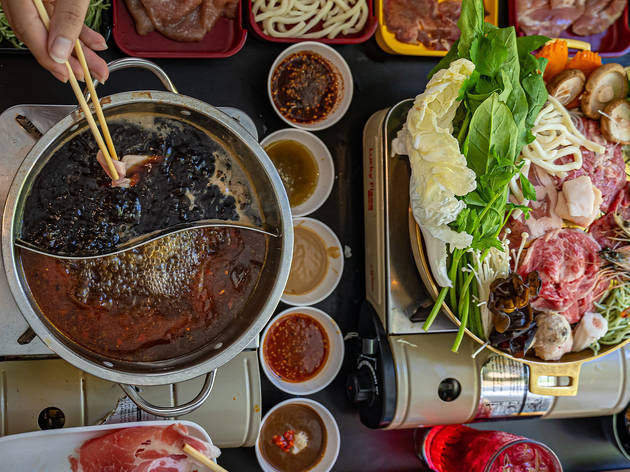 7/14
Photograph: Supplied/Abb Air Thai Cuisine 1982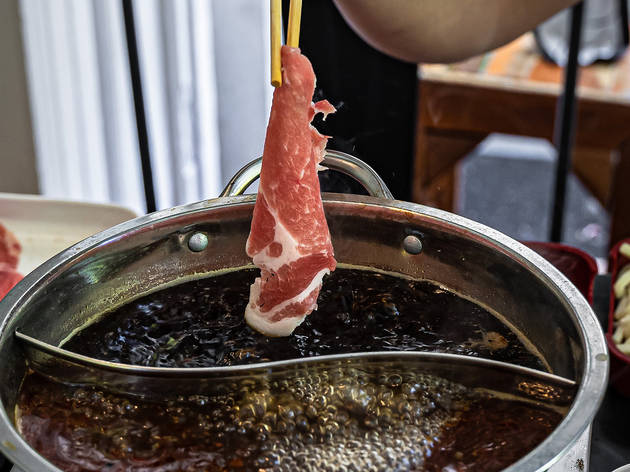 8/14
Photograph: Supplied/Abb Air Thai Cuisine 1982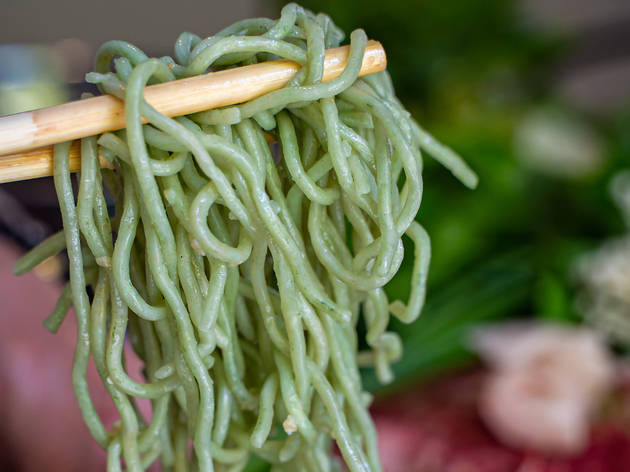 9/14
Photograph: Supplied/Abb Air Thai Cuisine 1982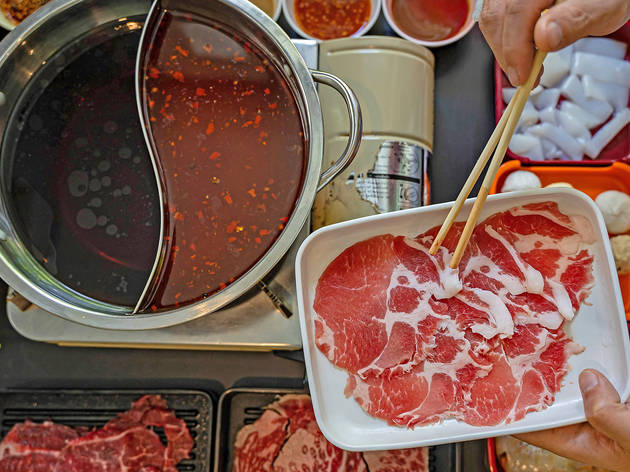 10/14
Photograph: Supplied/Abb Air Thai Cuisine 1982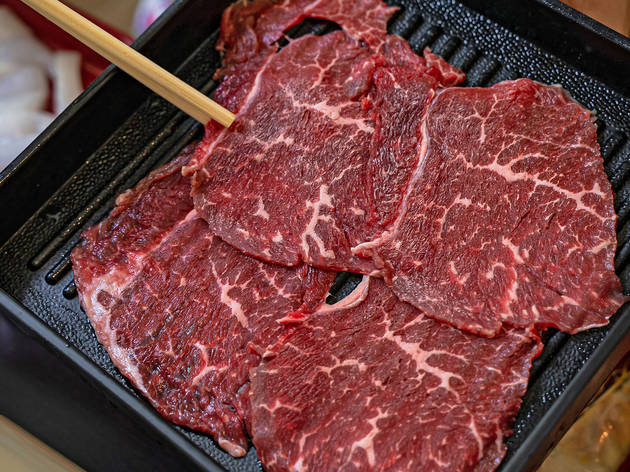 11/14
Photograph: Supplied/Abb Air Thai Cuisine 1982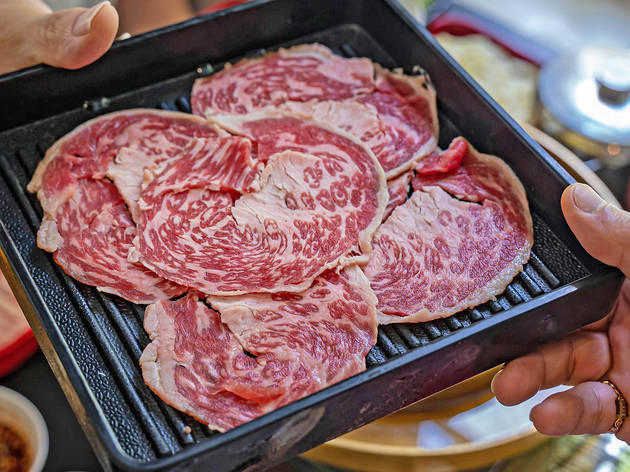 12/14
Photograph: Supplied/Abb Air Thai Cuisine 1982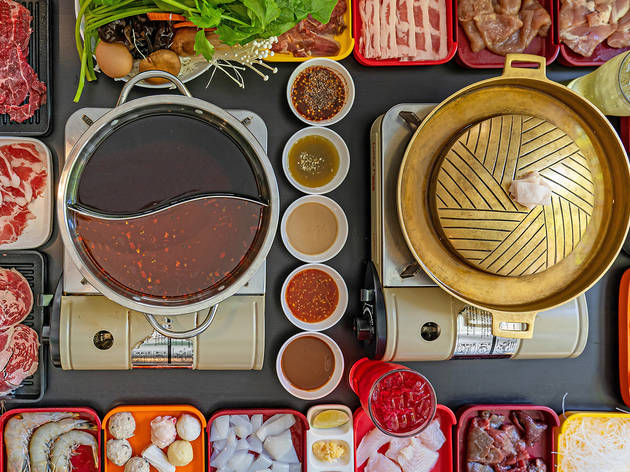 13/14
Photograph: Supplied/Abb Air Thai Cuisine 1982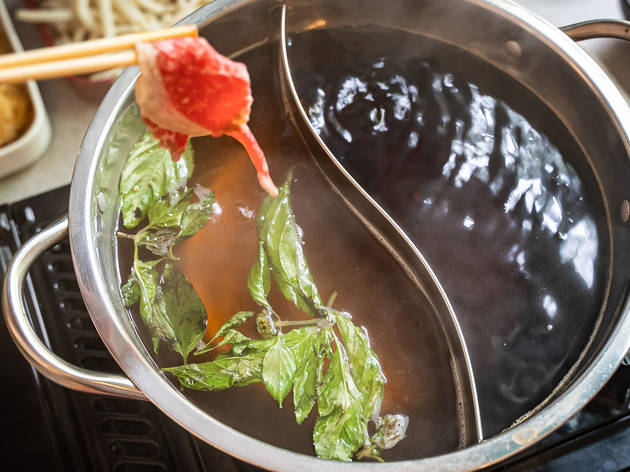 14/14
Photograph: Supplied/Abb Air Thai Cuisine 1982
Time Out says
Thai-style barbecue with a hot-pot moat combines the best interactive dining styles into one delicious meal
The flavour rewards of hot pot are cumulative as more meats, vegetables and seafood are steeped in the broth. By the same token, Korean barbecue is also delicious fun for the whole crew, and has the wonders of caramelisation on its side of the flavour argument. But what if you didn't have to choose but could instead indulge in a wondrous amalgamation of the two?
Air ABB 1982 is the second venue from a quintet of long-serving Thai chefs: Chayakorn Kulthanachaidech, Naruedom Nukraihong, Naruemon Sukdomlurd, Kittipong Tuangsit, and Khomsan Chittimani, who between them have clocked decades in Sydney at Chat Thai, Sokyo and Thai Potong. Eight years ago they opened their first venue, ABB Air Thai Cuisine 1982, serving Thai street food on the outer rim of World Square. Now, the cheffing super group have branched out with a second venue above Scruffy Murphy's, only this time they've narrowed the focus: hot pot and table-top barbecue. The news gets even better, because it's also all-you-can-eat for $35 a head for a 90 minute seating. And since 'food waste' is a dirty word in 2021, there is a financial penalty if you take the piss.
But what if, like Veruca Salt, you want it all? Right this way, because here the gleaming, domed, brass grill plates come with a moat filled with chicken broth flavoured with goji berries and Chinese herbs, and topped up periodically as it reduces. What this means is that the cooking juices from your barbecue drip down into the broth, changing the flavour over the course of your meal. You can add shredded cabbage, bunches of enoki mushrooms, pork sausage mince, spinach egg noodles and even a freshly cracked egg to the broth to make a mini hot pot while you grill.
Up top in the hot zone, pieces of pork fat melt first to grease the hot plate, then you add slices of wagyu, pork belly, tongue, beef neck, bacon, prawns, fish or tripe and cook to your liking. The choose-your-own-adventure thrills continue with five different dipping sauces: sweet miso, green chilli Thai seafood sauce, a spicy sour tamarind sauce, a Japanese-style sesame sauce, and sweet chilli. Eat them individually, mix them together, or super-charge them with more garlic and chilli. You are the emperor of this condiment kingdom.
If hot pot is your first love, they do the classic split pots, with one side a fragrant Thai broth base with holy basil that is reminiscent of a Tom Yum – the other side is more akin to a Japanese shabu-shabu.
One of the best things about Sydney has always been its Asian dining scene, but now it appears to have entered a new phase of evolution. Air ABB BBQ and Hot Pot 1982 is a delicious chimera made of our favourite things – Korean barbecue, Chinese hot pot, and Thai food. Delicious finds a way.
Details
Best selling Time Out Offers