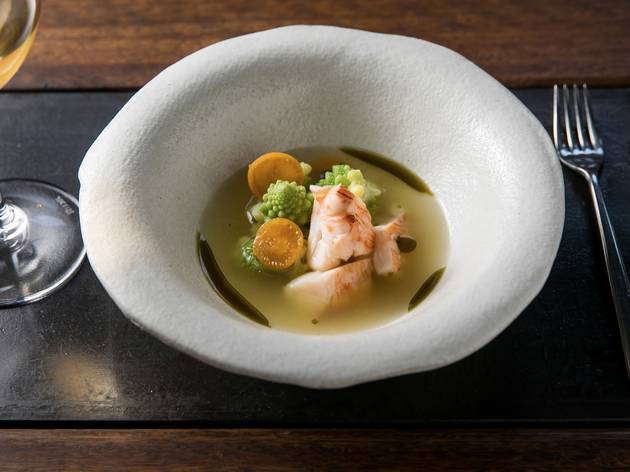 1/14
Photograph: Anna Kucera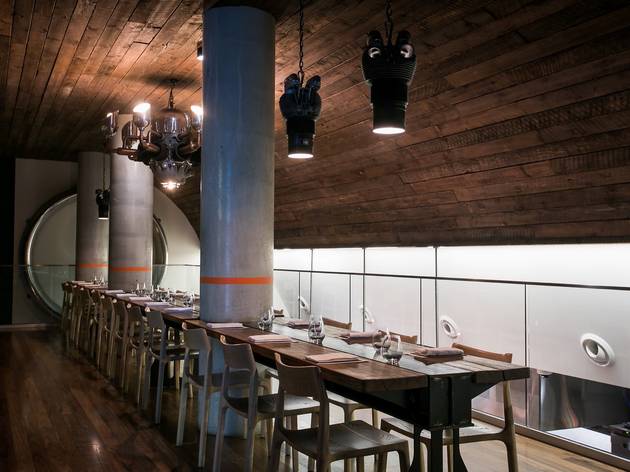 2/14
Photograph: Anna Kucera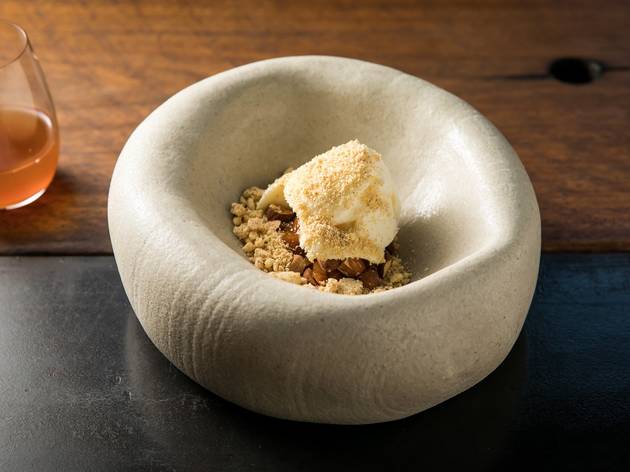 3/14
Photograph: Anna Kucera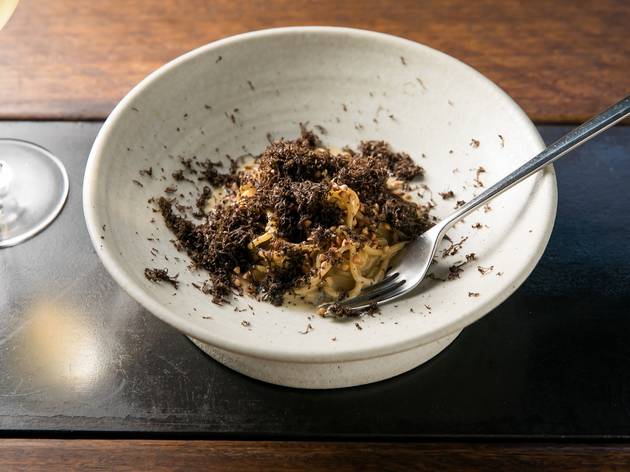 4/14
Photograph: Anna Kucera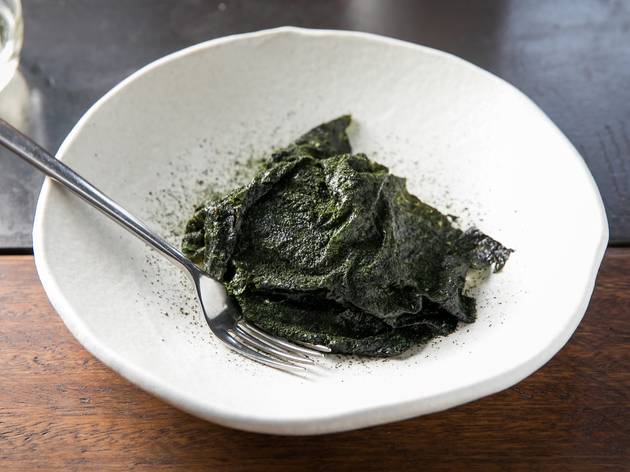 5/14
Photograph: Anna Kucera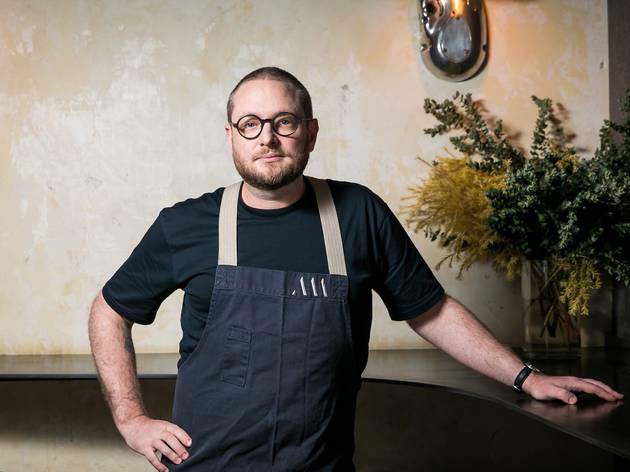 6/14
Photograph: Anna Kucera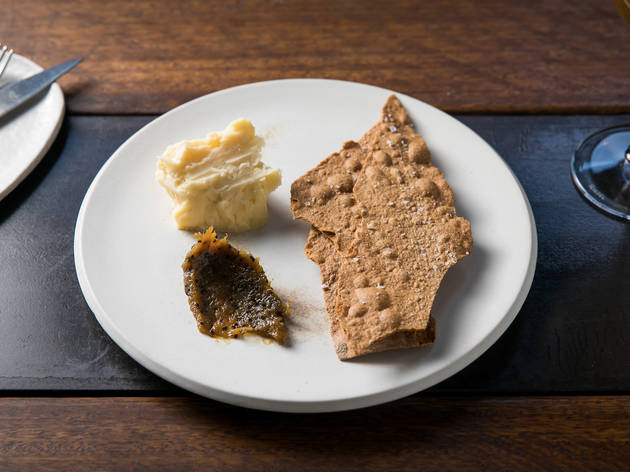 7/14
Photograph: Anna Kucera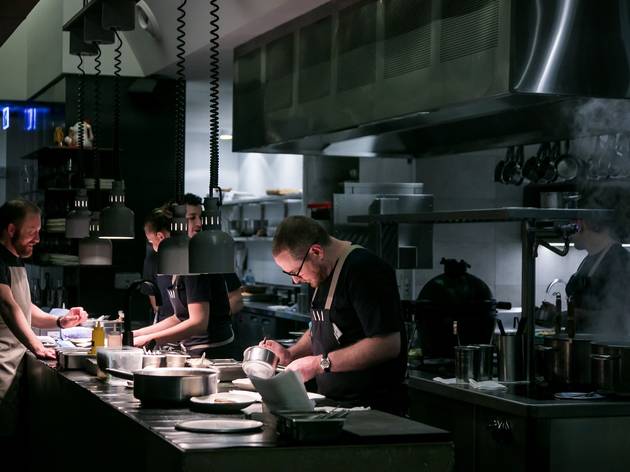 8/14
Photograph: Anna Kucera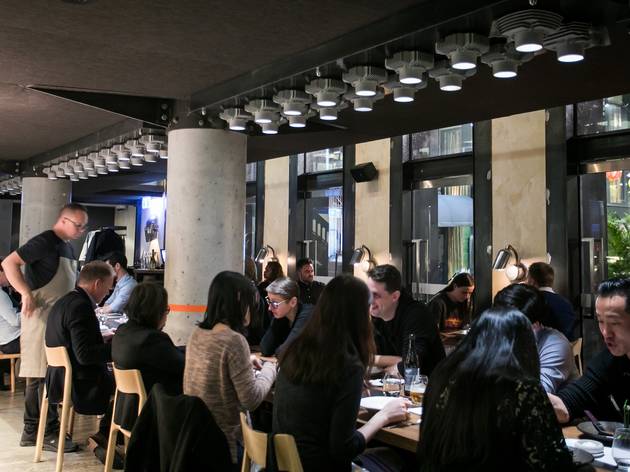 9/14
Photograph: Anna Kucera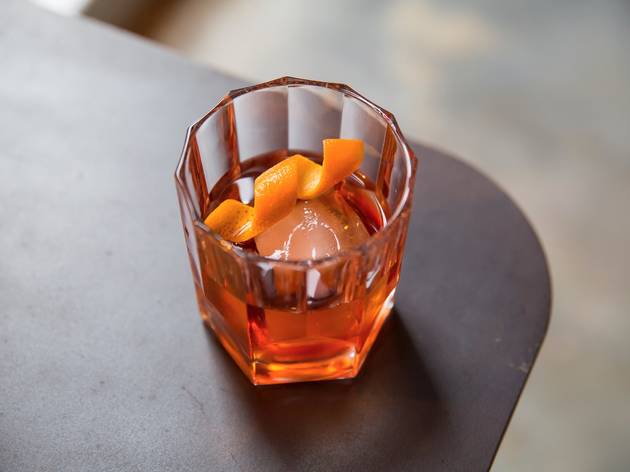 10/14
Photograph: Anna Kucera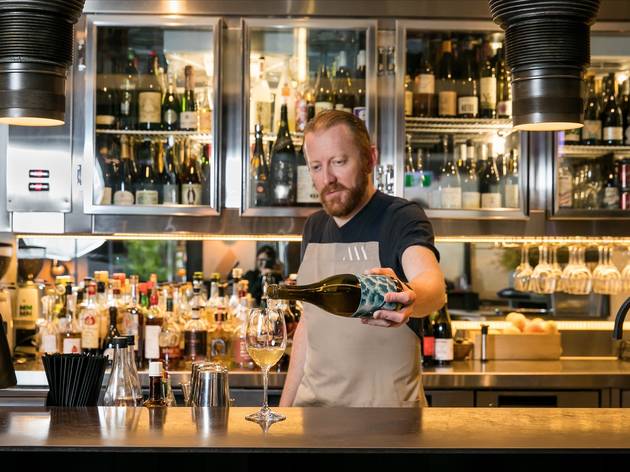 11/14
Photograph: Anna Kucera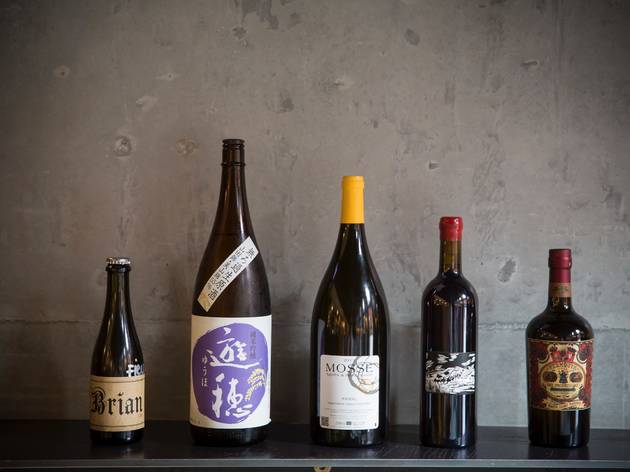 12/14
Photograph: Anna Kucera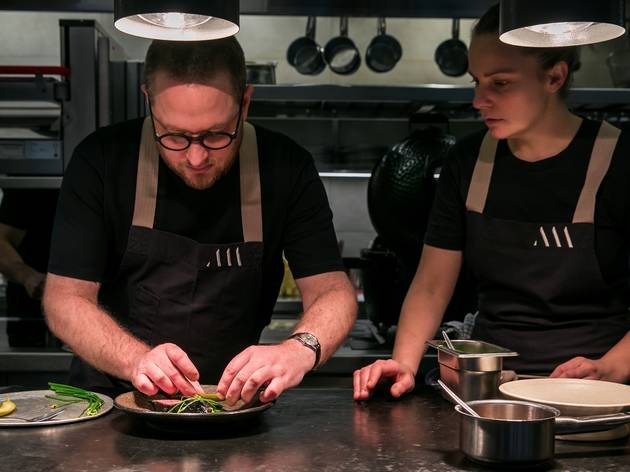 13/14
Photograph: Anna Kucera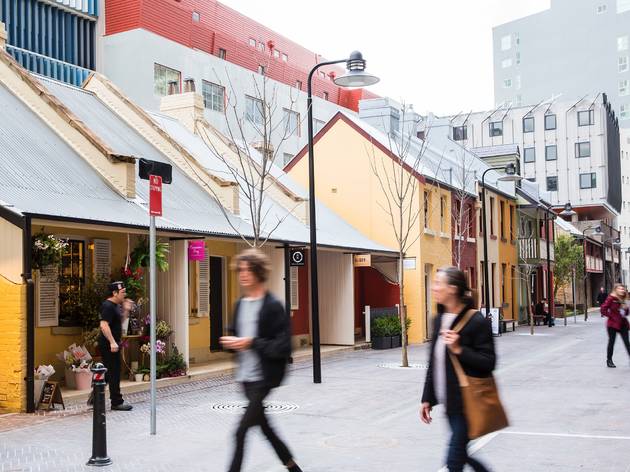 14/14
Photograph: Anna Kucera
There's a reason why we awarded them Chef of the Year for 2016
It's rare that a restaurant stands alone. But that's just the case with Automata at the Old Clare Hotel in Chippendale. There simply isn't anywhere else like it. It's a place where the menu is equal parts challenging and utterly delicious, and the drinks list is much of the same. It's a thrilling, wonderful place to eat a meal, and you'll leave feeling inspired and excited. Here's why.
It's all down to the man behind the pass, Clayton Wells. As co-owner and head chef of Automata (he owns the joint with the Old Clare's big boss, Loh Lik Peng) the once-Momofuku Seiōbo sous chef (who also did stints at Viajante in London as well as Quay and Tetsuya's) knows a thing or two about cooking. But he's come into his own at Automata, and he's become one of the most unique culinary voices in Sydney.
Take a dish of scallops. Everyone likes scallops, right? But these scallops – raw, finely sliced and layered on their shells – are paired with Cape gooseberries, sansho pepper and their own cured roe so that they taste like a seaweed-strewn beach: punchy, aggressive, deeply evocative – and divisive.
He paints a picture with everything he plates. Sweet, creamy, shelled Morton Bay bugs come with silky eggplant purée, crisp fried capers, earthy poached rhubarb and dulse seaweed – it's surf'n'turf reimagined. But we lose ourselves over the vegetarian dish. Roasted shiitake and raw Swiss brown mushrooms are paired with fermented Swiss brown butter sauce, with a nutty rubble of toasted buckwheat, roast and puréed celeriac and a spattering of thyme that smells like the woods. It's winter in a bowl, in all of its restrained, savoury earthiness, and while it's fine dining, it's also deeply comforting.
XO-dressed, barely-rendered, steamed pork belly with long, crunchy turnip flowers, zucchini flowers and Chinese broccoli feels like a celebration of fat itself, which again, makes it a polarising plate of food. And as always with Wells, dessert is petite and bent on savouriness – nutty Jerusalem artichoke ice cream with sweet and sour prune sauce, black sesame sauce and fine compressed slices of pear laid out like the ornate scales of a fish.
The matched drinks are a must – we go from soft saké to orange-toned sauvignon, from leathery, tannic Spanish garnacha to grassy Victorian gamay and Norman pear cider that's almost salty in its oceanic quality. It's a list that's surprising at every turn, with a focus on natural drops, and the cocktails are also killer – what head sommelier Tim Watkins (ex-Monopole, Ester and Pilu at Freshwater) doesn't know about booze isn't worth knowing. And service from manager Abby Meinke (formerly of Moon Park, Claude's, Bentley and New York's WD50) is at once hilarious, infectiously warm and effortlessly efficient. If we had an award for best front of house at the Time Out Sydney Food Awards, she'd be the one to get it.
It's also very affordable, at $88 for five courses and an additional $60 for five glasses of booze – you'd pay double that at most other fine diners in this city. Or go the three-course lunch menu for $55 if you're holding back the moolah. Whatever you do, go – because you're unlikely to find another chef like Mr Wells anywhere in the world.
---
Venue name:
Automata
Contact:
Address:
5 Kensington St
Chippendale
2008

Opening hours:
Dinner Tue-Sat 6pm-midnight; lunch Fri, Sat noon-3pm