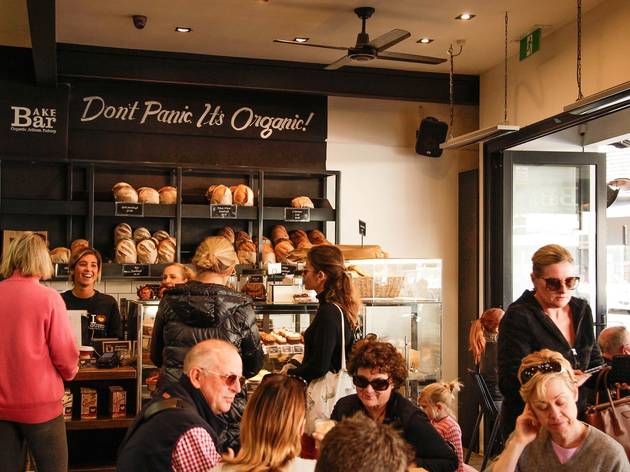 1/11
Photograph: Supplied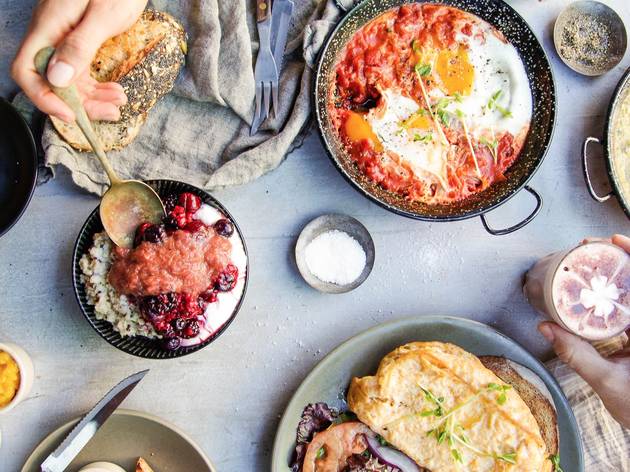 2/11
Photograph: Supplied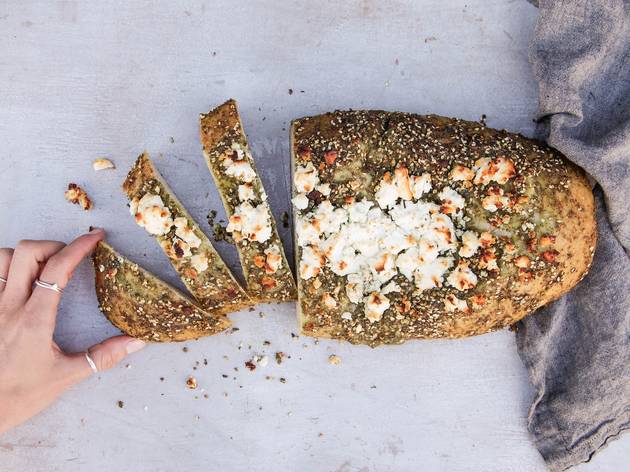 3/11
Photograph: Supplied
4/11
Photograph: Supplied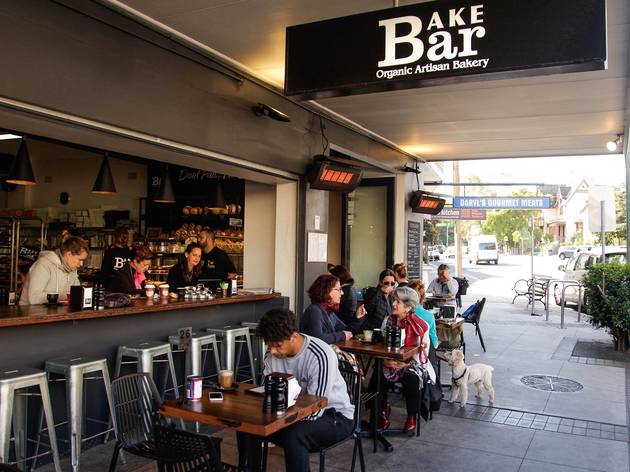 5/11
Photograph: Supplied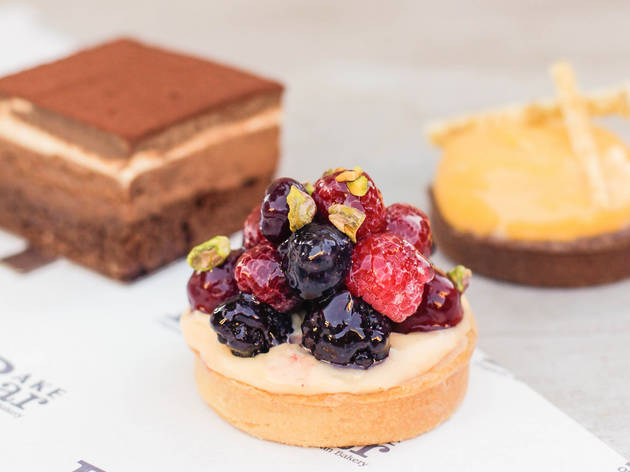 6/11
Photograph: Supplied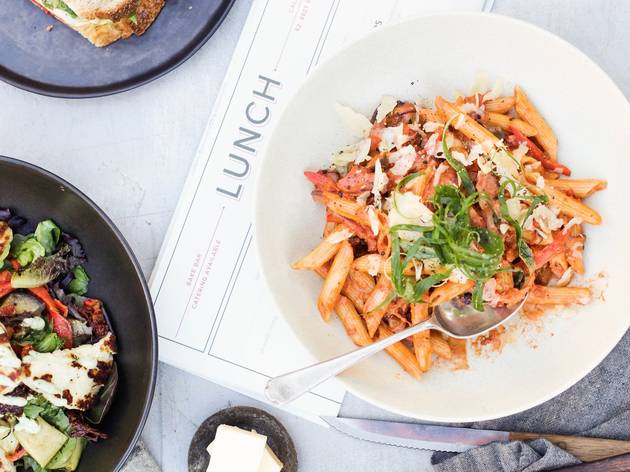 7/11
Photograph: Supplied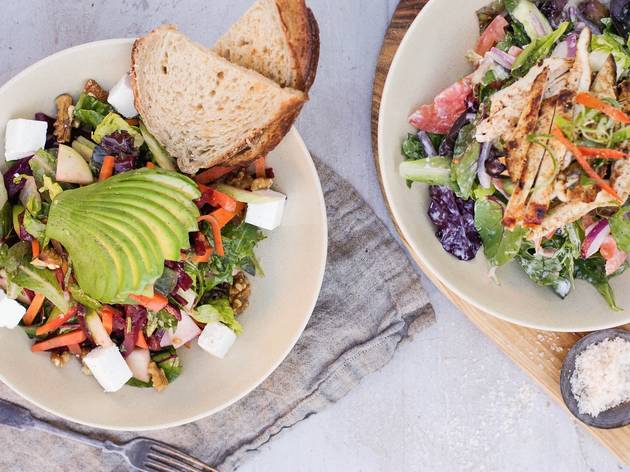 8/11
Photograph: Supplied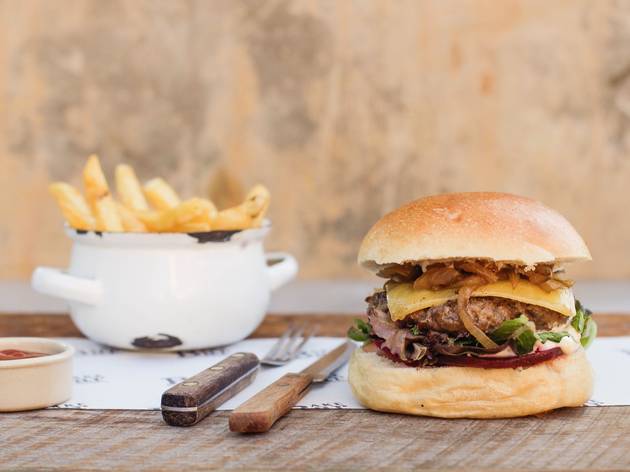 9/11
Photograph: Supplied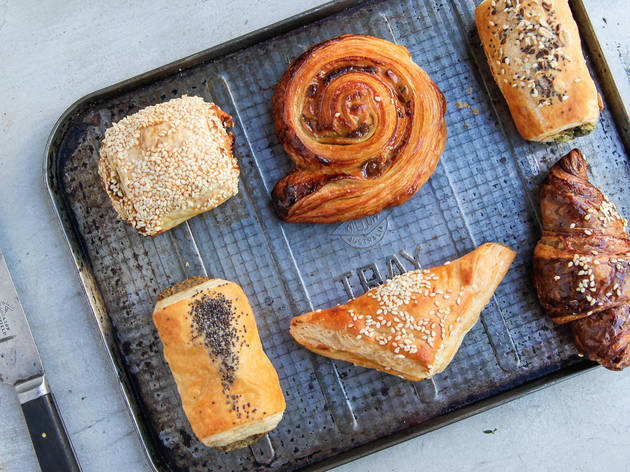 10/11
Photograph: Supplied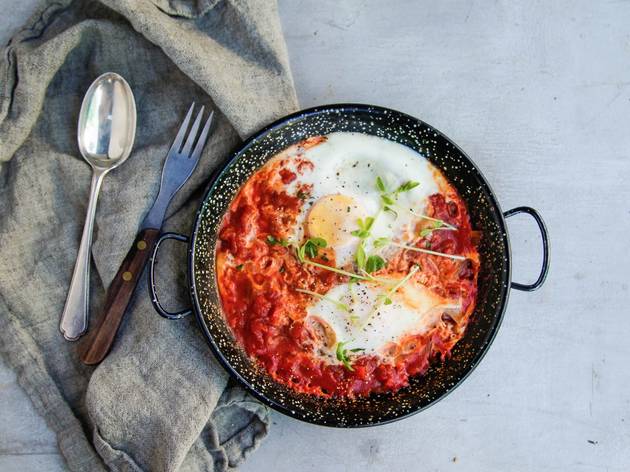 11/11
Photograph: Supplied
Time Out says
This organic bakery's '90s playlist of brownies, cheese triangles and focaccia has struck a chord with Eastern Suburbs loc
There was a confusing and upsetting time in our city when bread was not in vogue. People were avoiding carbs and #cleaneating everywhere you looked and the majesty (and science) of a fresh loaf of bread was ignored. Fortunately, that swing away from baked goods has been corrected, and the city's appetite for pastry, bagels, and sandwiches is back in force. Hell, even focaccia is making a comeback.
At Bake Bar in Randwick they're baking up a golden focaccia loaf with a blistered, crunchy shell and sprinkling it with charred, sweet ribbons of onion, rosemary, garlic, mustard seeds and salt. The inside is springy and soft and all that is needed to complete this welcome throwback to the '90s is some grilled eggplant, bocconcini and a jar of pesto.
All three Bake Bars (Randwick, Alexandria, Double Bay) prioritise organic ingredients in their baking, especially their spelt, flour eggs and butter, at the behest of director and baker Gili Gold. They are working bakeries first and foremost, so fresh loaves, pies, sausage rolls and sweet pastries fill the cabinets that line the room. In a boon for snack-lovers who don't have a sweet tooth, you can also grab a two-dollar pocket treat like a triple-cheese triangle or a potato and mushroom puff pastry roll.
It may be slinging your daily bread, but Bake Bar is also a popular spot to linger over your coffee made with Gusto beans. With hospitals and a major university nearby you've got half the place reading notes and on laptops while they eat and the rest catching up over a seedier-than-a bird-feeder bagel with smoked salmon, cream cheese, onion, tomato, capers and greens. It's not the full New York, boiled-and-heavy-as-a-half-brick bagel, but the airier, bready ring is a less daunting prospect at breakfast if you need to stay light on your feet.
The Bake Bar is where you go for simple pleasures. They're not pushing the envelope with their sandwich fillings (tuna, halloumi, roast veg, beef or chicken), their pie flavours (chicken and mushroom or chunky beef) or their sweets, but that's because you don't need bells and whistles on a soft, fudgy brownie studded with walnuts. You guys voted this the People's Choice Best Bakery in Sydney for 2017, and it's not hard to see why. You go to a bakery for the classics, and they're playing all the hits at Bake Bar
Details
Users say