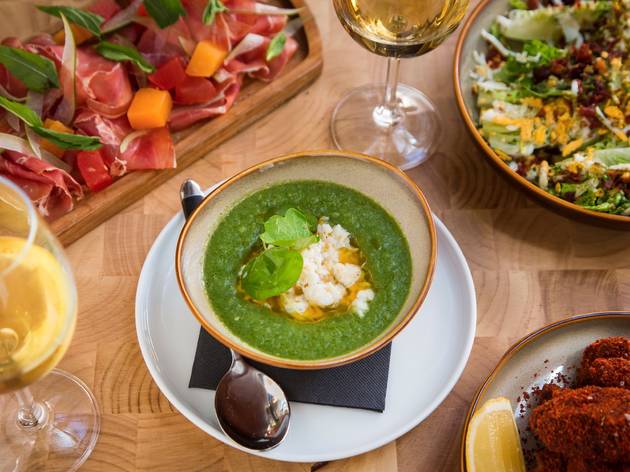 1/12
Photograph: Anna Kucera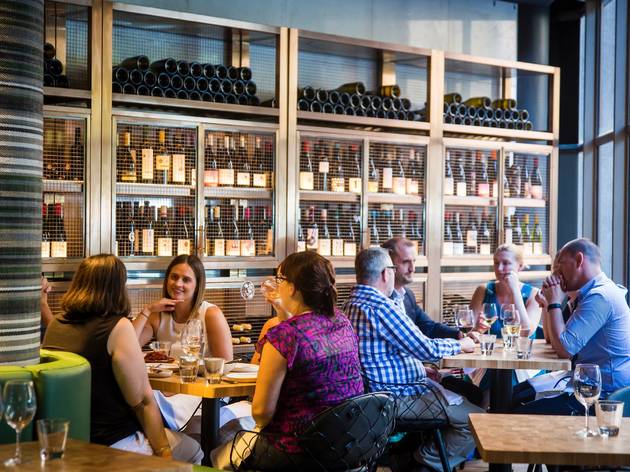 2/12
Photograph: Anna Kucera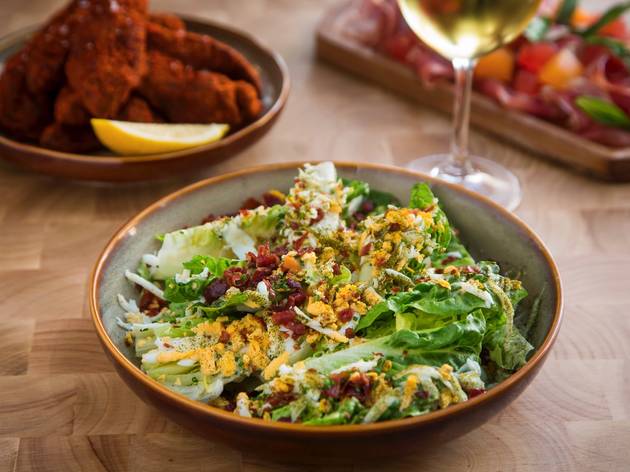 3/12
Photograph: Anna Kucera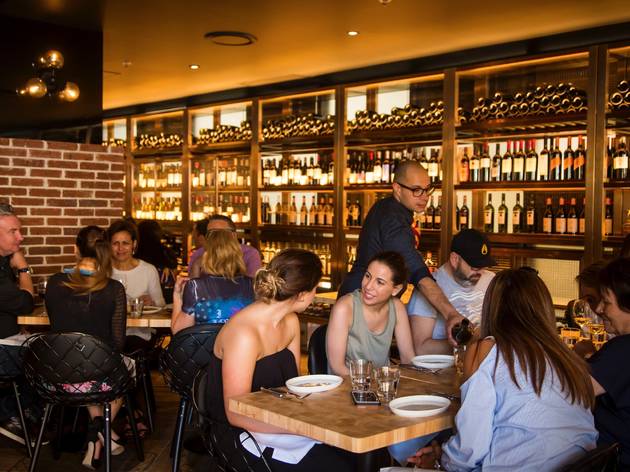 4/12
Photograph: Anna Kucera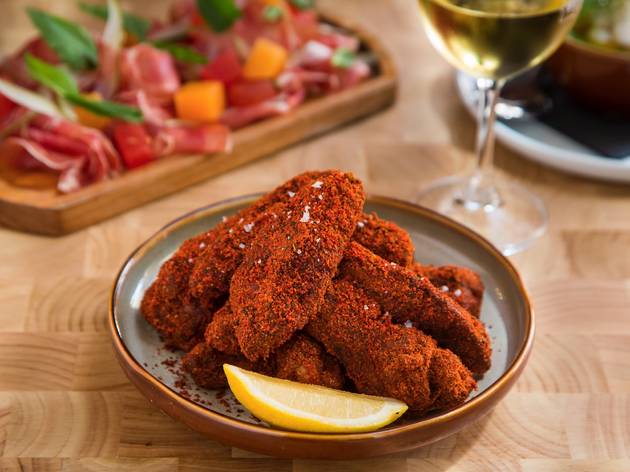 5/12
Photograph: Anna Kucera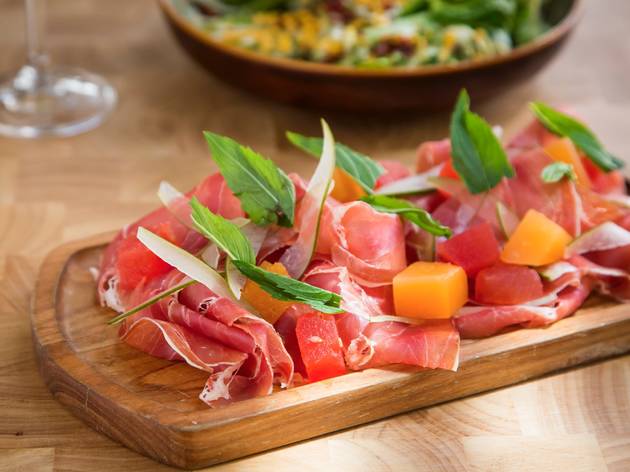 6/12
Photograph: Anna Kucera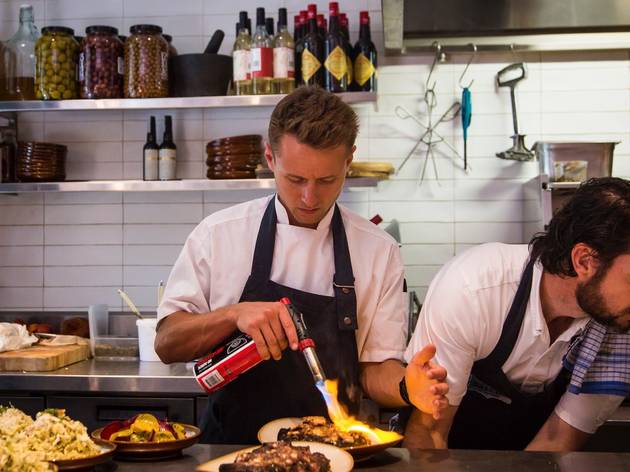 7/12
Photograph: Anna Kucera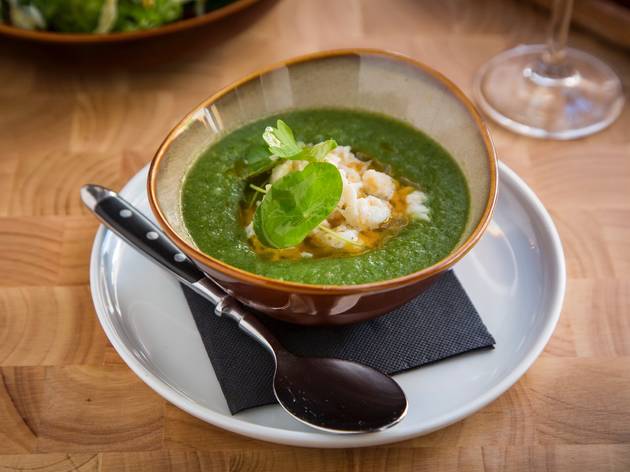 8/12
Photograph: Anna Kucera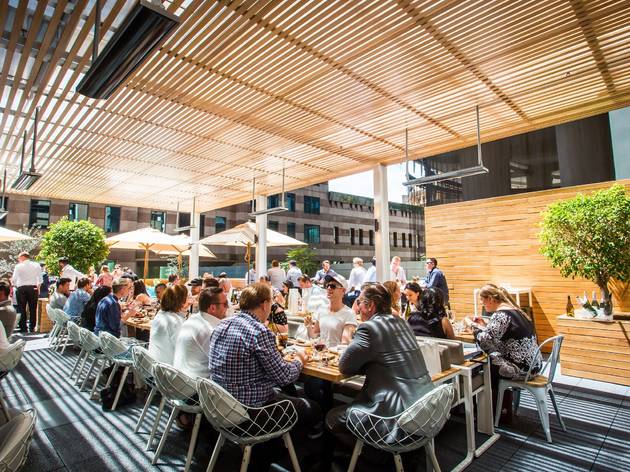 9/12
Photograph: Anna Kucera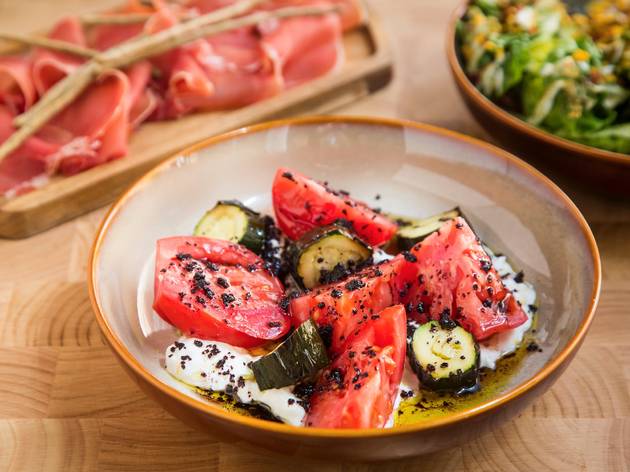 10/12
Photograph: Anna Kucera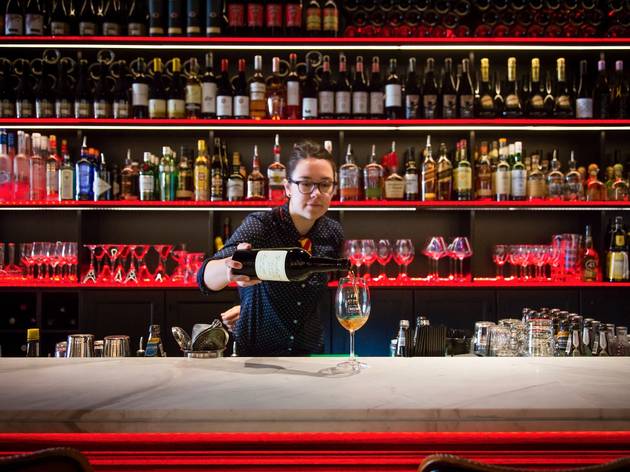 11/12
Photograph: Anna Kucera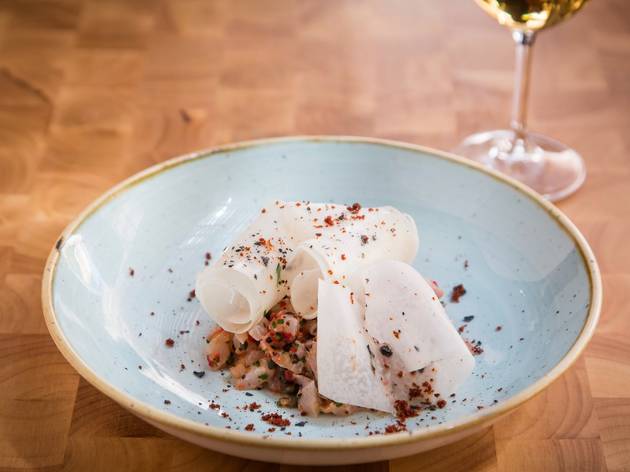 12/12
Photograph: Anna Kucera
Time Out says
If you can't have a siesta in the Financial District, you can at least have a business lunch of tapas, vermouth and seriously nice wine
We hope you don't have to sign off any multi-million dollar deals or negotiate with any clients after lunch at Balcón by Tapavino, because all the wine you were unable to resist is going to make that a lot harder to navigate. And it's all well and good to say that you shouldn't have gotten carried away, but who can blame you when they're pouring the 2009 Flor de Garnacha that is a beguiling mix of heavy oak and that nutty, sherry-like oxidation?
If you're wondering how you got into this pickle in the first place, the answer is practice. Not from you, but the staff at the second Balcón venue (the original is down near Circular Quay and there's a third at Barangaroo). From noon, the blue business shirt and smart blazer crowd pour through the doors and stream out the back until every table on the open-air deck is filled with sharp collars wielding corporate cards. Empty hands are quickly filled with heavy tumblers of the Ambar 1900 pale ale, a yeasty easy drinker from Spain that goes for nine bucks a glass.
Next cab off the rank might be a vermouth; perhaps the Atxa rojo that launches on your tongue with dried plum and mixed peel and then fades out to a bitter anise flavour that sweetens as the aromatised wine dilutes over ice.
You see what the problem is, right? The drinks menu is so much fun here that you can easily forget you haven't even considered food yet. But you should, even if it's only to order a $36 plate of jamón Ibérico – half shoulder and half leg. The fattier leg slices have a sharper, more metallic saltiness to them, whereas the shoulder has that softer, sweeter flavour that makes you think spending all your money on ham is definitely a good investment.
The menu ranges from entry-level snacks that are no less delicious for their simplicity, like rich, velvety tomato on soft, toasted bread heels, or a pile of emerald-green Padrón peppers that refuse to relinquish their vital vegetable freshness even after being blistered in a hot pan and doused in oil and salt.
You can challenge your palate to a crumbed pig's ear filled with the earthy, farmhouse flavours of morcilla blood sausage, but we're much happier with a bouncy mini loaf that they make by pan-frying fresh dough. You swipe slices through a zesty cultured cream that tastes a little like a classic cheesecake topping (without the sugar). Pile salmon roe on top like savoury pop rocks and it's a rustic Spanish blini of sorts.
If you want to go large, there's fancy steaks – $58 for the wagyu skirt and $96 for the rib eye – and big meaty dishes like braised lamb shoulder ($38), but we prefer to punctuate our drinks with smaller interludes, like starchy salted cod wrapped in a crisp wafer tube, or juicy slivers of grilled Wagyu ox tongue dabbed with sobrassada sausage and served with sweet beetroot – it's a whole lot of primal funk in a single-serve dish.
We envy the Spaniards their siesta, but since a weekday nap is culturally frowned upon here, we'll settle for drinking and eating on a Spanish-accented terrace in the CBD. If that's the price of doing business, it's one we're happy to pay.
Details
Best selling Time Out Offers