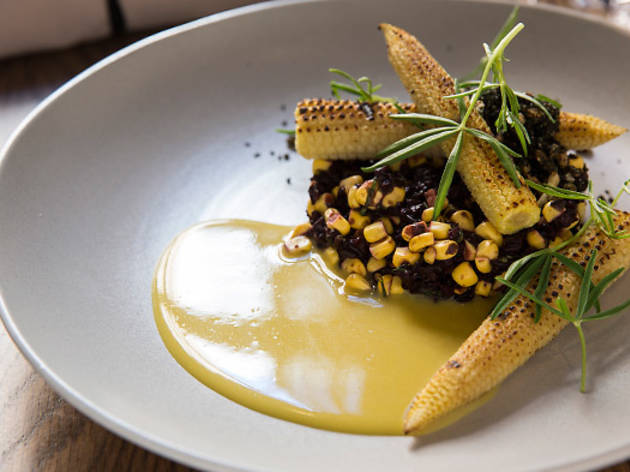 1/12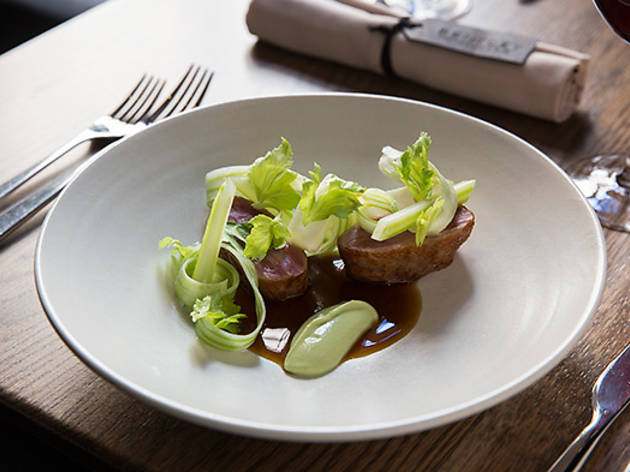 2/12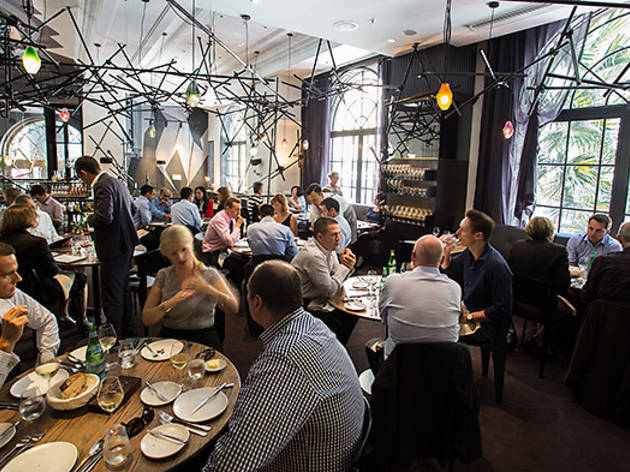 3/12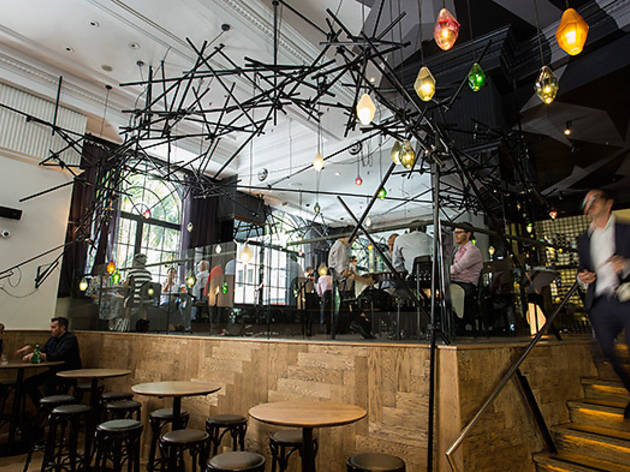 4/12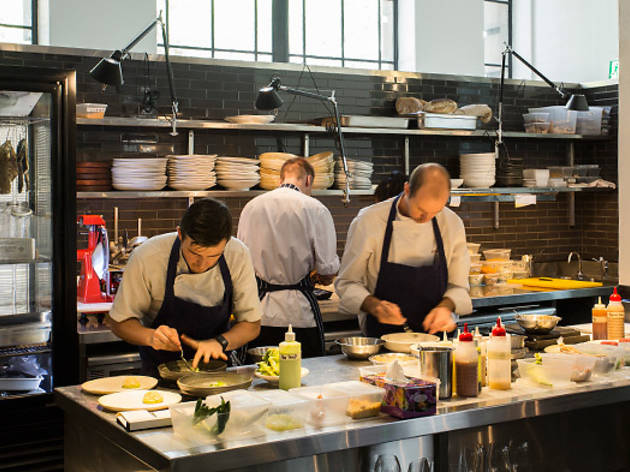 5/12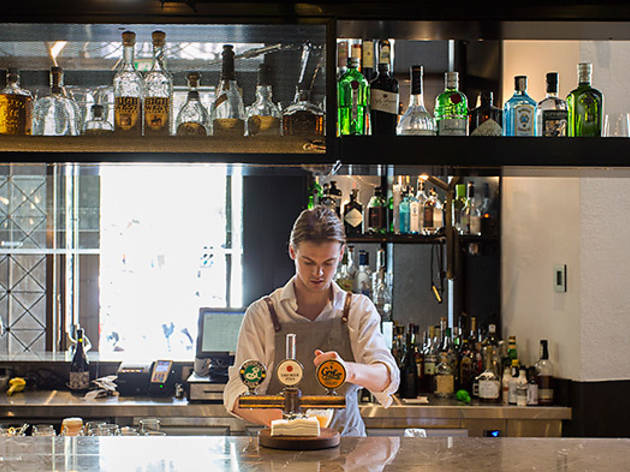 6/12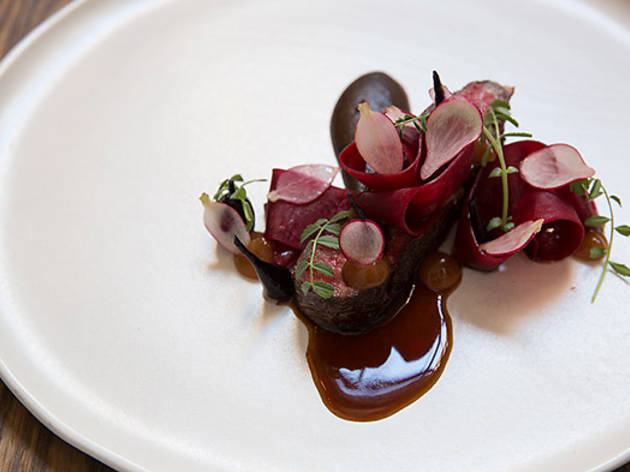 7/12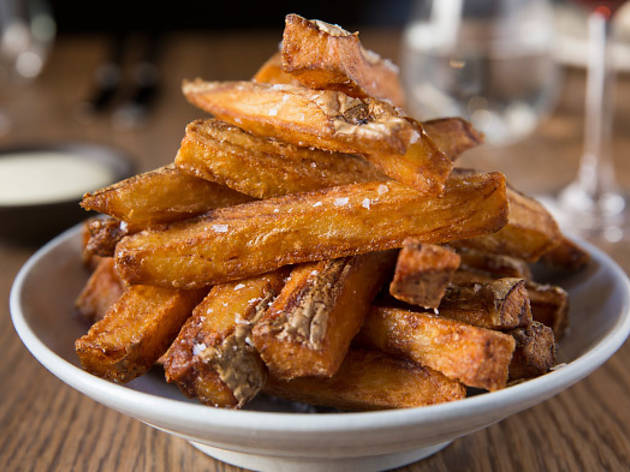 8/12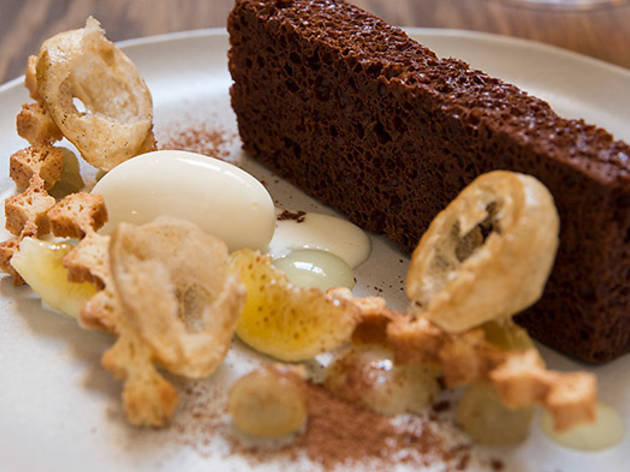 9/12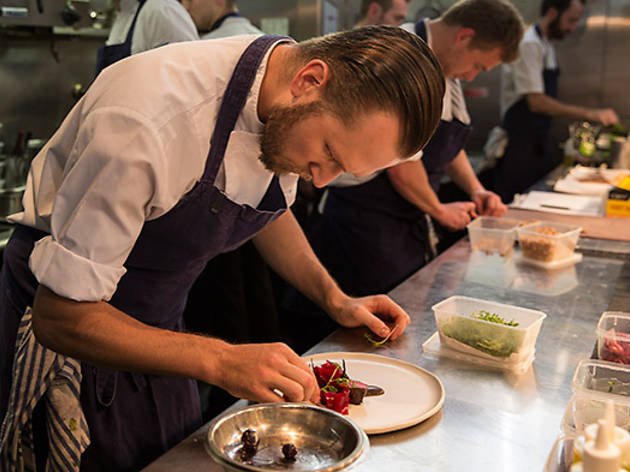 10/12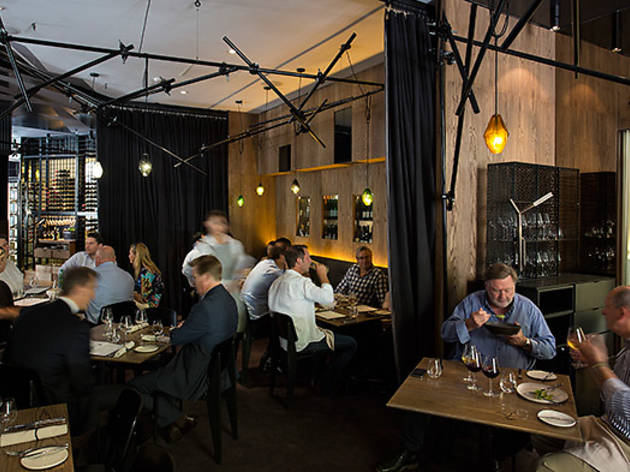 11/12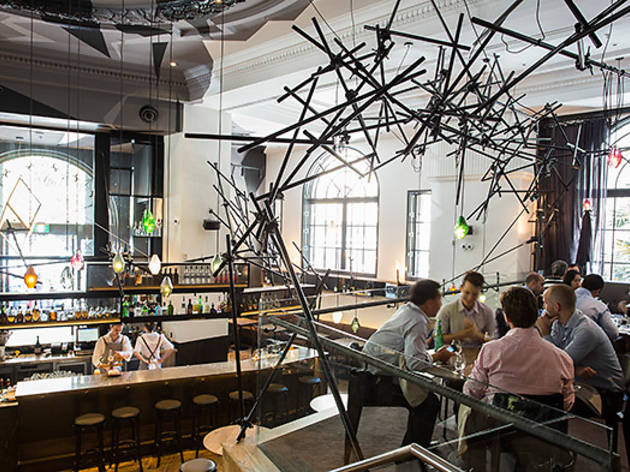 12/12
Invest your money in fine wine at this CBD bar – delicious returns are guaranteed
You might not expect a seriously schmick wine bar and restaurant housed in the original Fairfax building in the heart of the CBD to be all about inclusivity, but the Bentley Restaurant and Bar by sommelier Nick Hildebrandt and chef Brent Savage wants everyone to have a good time.
If you're not here for the full sit-down dining experience that's A-OK. Grab a table down on the bar level, vanish some exceptional wines by the glass and let the view into the buzzy, open kitchen tempt you to order up some bar snacks like glazed bonito with almond, buckwheat and finger lime, or a fancy prawn cocktail made with macadamia nuts and Mexican cucumbers. Or maybe you just want to pine after whatever they're hanging in the dedicated charcuterie cupboard sitting right in your sight line. Oh sweet torture, thy name is cured duck breast.
Don't really dig on eating things with faces? Vegans get their very own tasting menu here – eight courses of the fanciest veg within the city limits (yes, Melbourne, we know you're vegan friendly. This isn't about you right now).
The wine list is a tome of good taste, and if your vinous vocabulary is a little rusty there's no shame in seeking guidance from the bar. In fact, handing over the reins to the likes of Phil Gandevia (ex Eau De Vie and Roosevelt) is the best decision you'll make today. A fresh, bright chenin blanc from Le Rocher Des Violettes in the Loire Valley might land in front of you, or perhaps you'll get things started with an approachable pinot noir from Serrat in the Yarra Valley. Only good surprises here.
Hell, you don't even have to drink wine to get the good stuff. A Bialowieza (named for the forest in Poland famous for its bison grass) is a vita-fresh mix of Zubrowka vodka and elderflower for vanilla spice, a smidge of green tea for smokiness, celery and cucumber juice for a faintly salty lick and a little dry sherry. Suck it, green smoothies. This guy has got you beat.
Don't hold off until Friday night. This is the kind of spacious, elegant venue that gives midweek drinks a high-class sheen and justifies a somewhat depleted bank balance the next day. And it's worth every penny.
Venue name:
Bentley Restaurant and Bar
Contact:
Address:
Radisson Blu Hotel
27 O'Connell Street
2000

Opening hours:
Lunch Mon-Fri noon-3pm; Dinner Mon-Sat 6pm-late