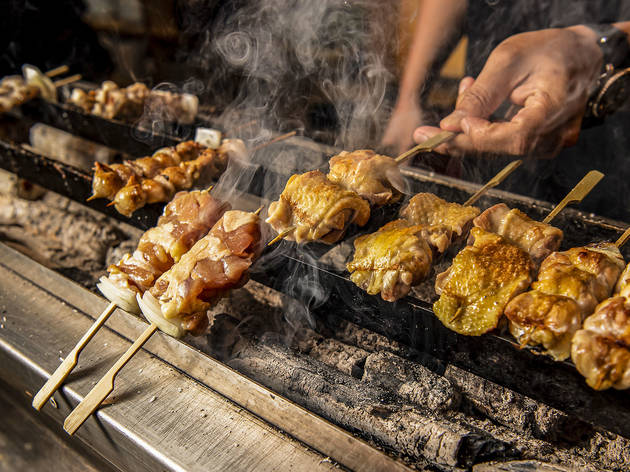 1/17
Photograph: Cassandra Hannagan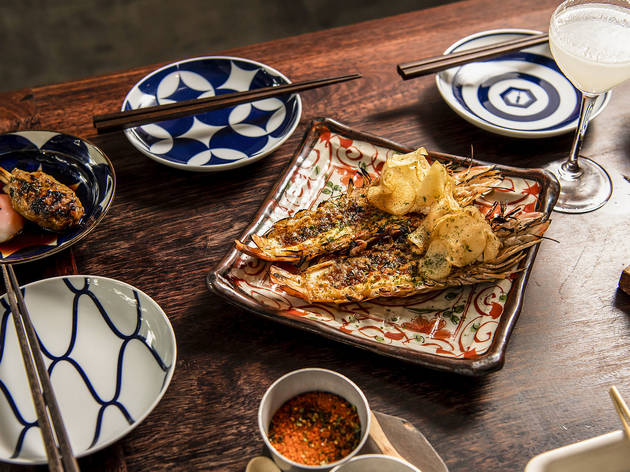 2/17
Photograph: Cassandra Hannagan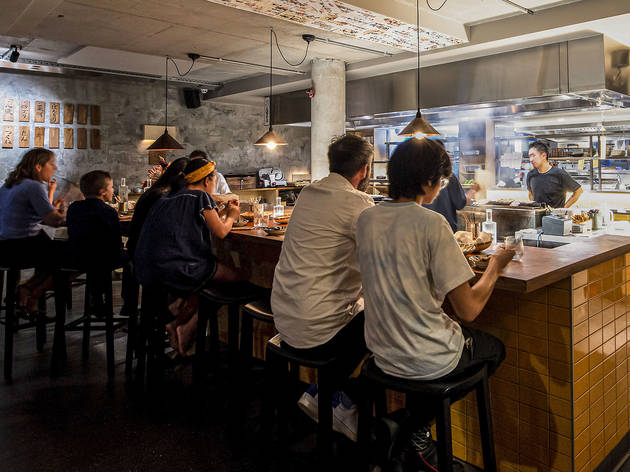 3/17
Photograph: Cassandra Hannagan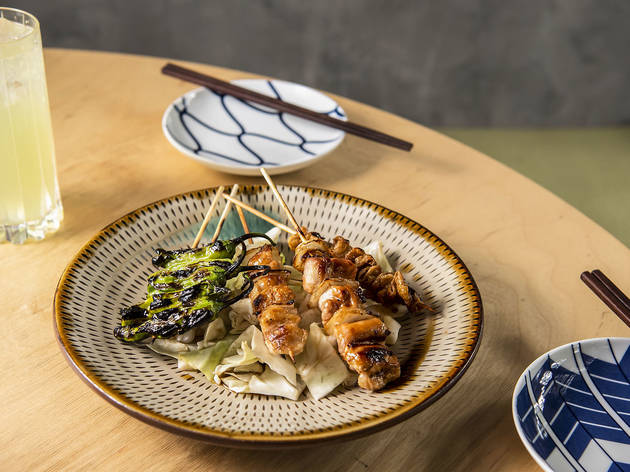 4/17
Photograph: Cassandra Hannagan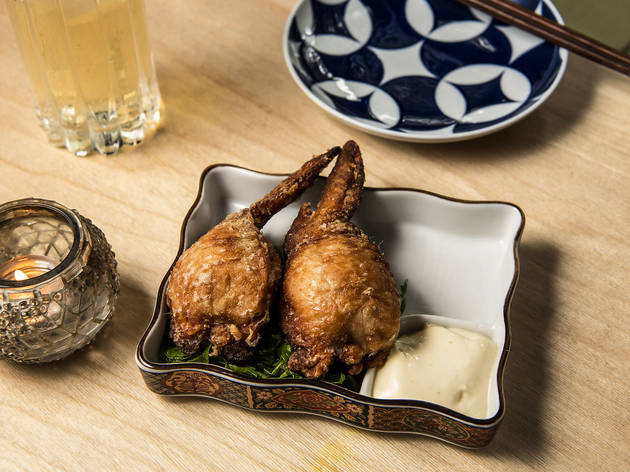 5/17
Photograph: Cassandra Hannagan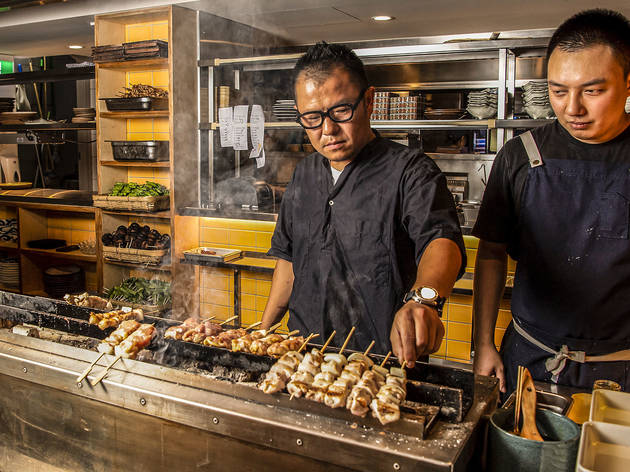 6/17
Photograph: Cassandra Hannagan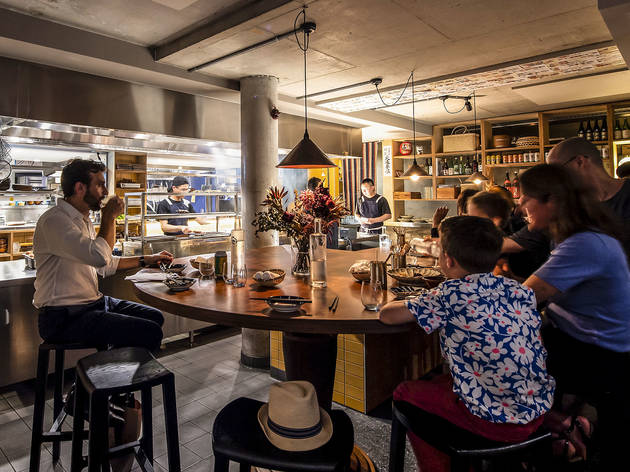 7/17
Photograph: Cassandra Hannagan
8/17
Photograph: Cassandra Hannagan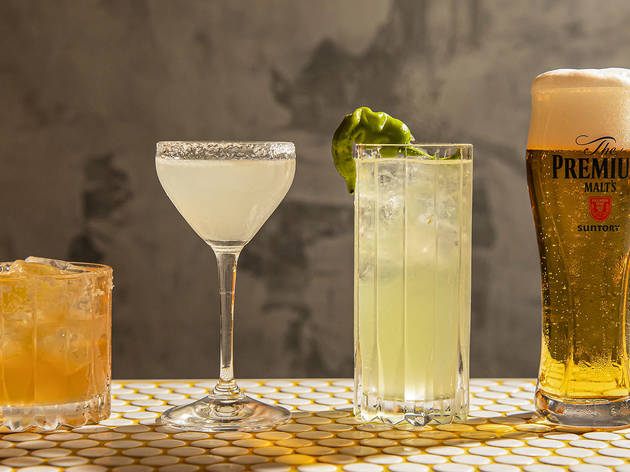 9/17
Photograph: Cassandra Hannagan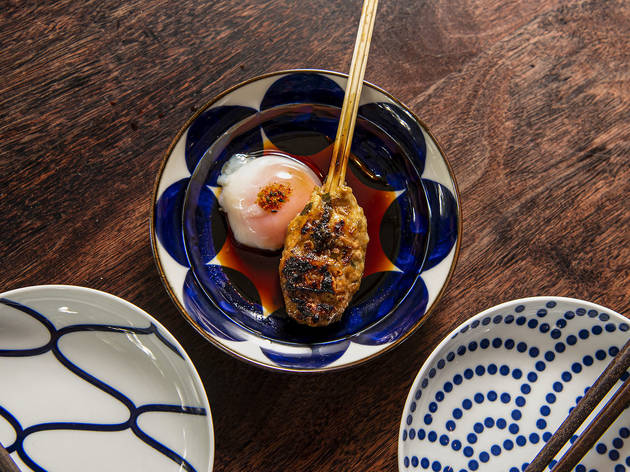 10/17
Photograph: Cassandra Hannagan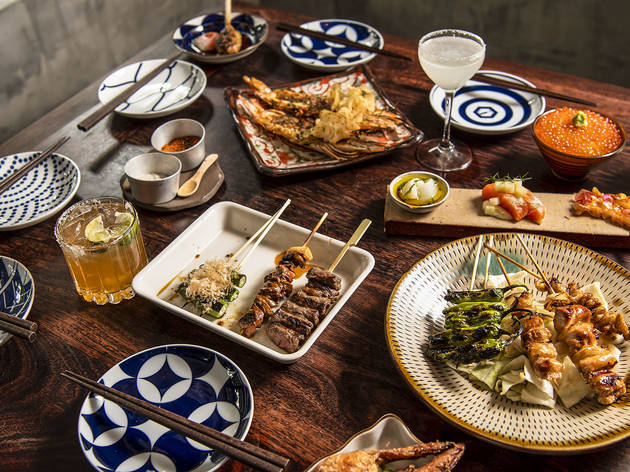 11/17
Photograph: Cassandra Hannagan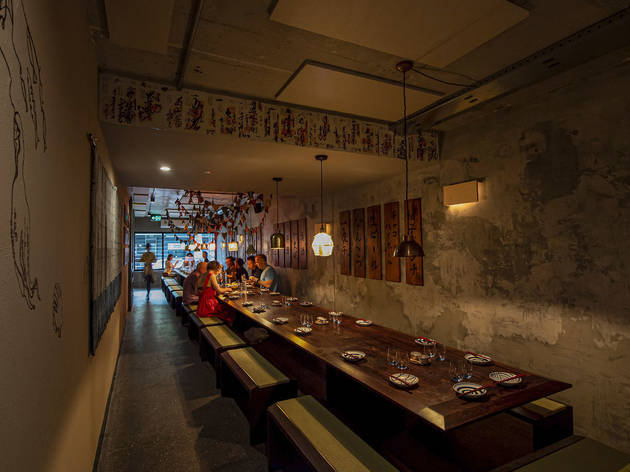 12/17
Photograph: Cassandra Hannagan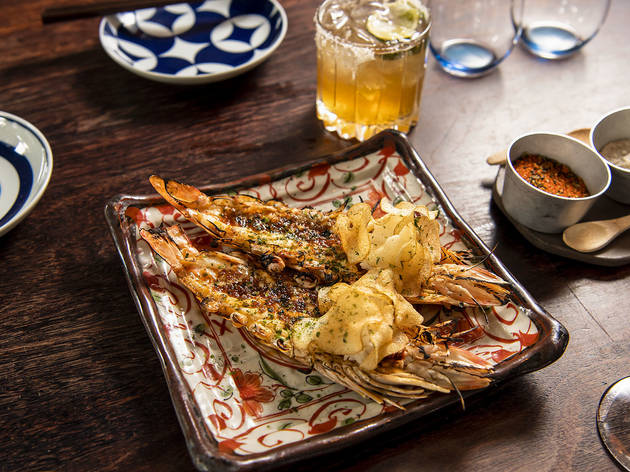 13/17
Photograph: Cassandra Hannagan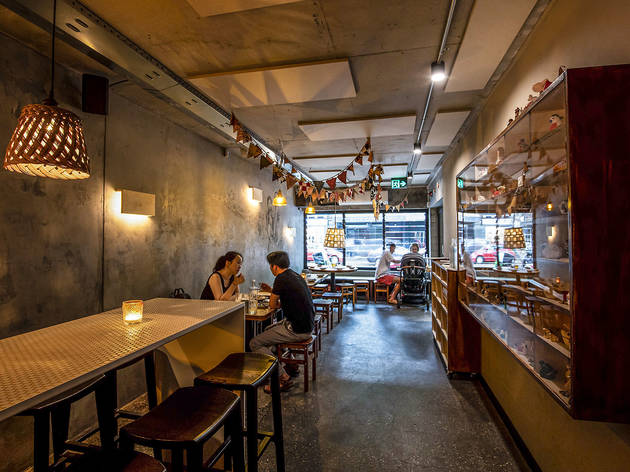 14/17
Photograph: Cassandra Hannagan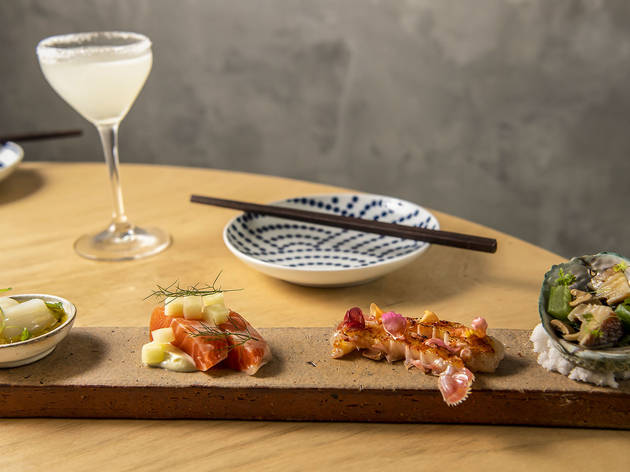 15/17
Photograph: Cassandra Hannagan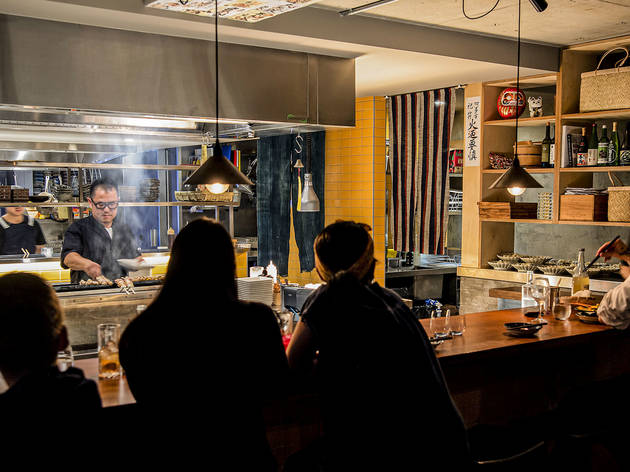 16/17
Photograph: Cassandra Hannagan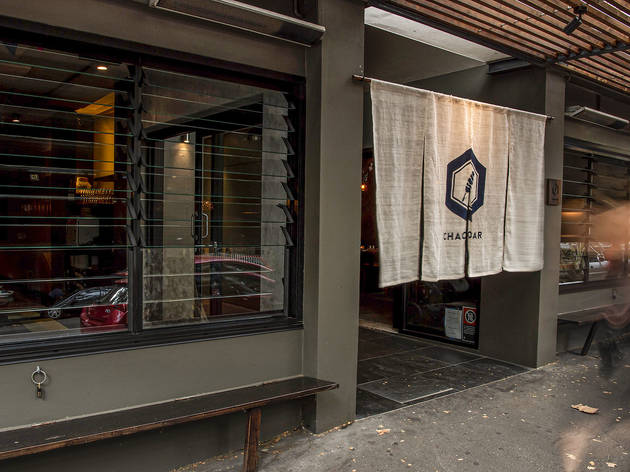 17/17
Photograph: Cassandra Hannagan
Time Out says
Sydney's most celebrated yakitori restaurant expands the repertoire in a 75-seat venue built for purpose
If you're not into offal there's still plenty to occupy you at Chaco Bar. Skewers of chicken thigh, each piece interspersed with a slice of onion, slow-grilled over charcoal. Exceptionally tender Wagyu tri-tip given extra impact with anchovy butter. Or chicken wings cleverly stuffed with minced chicken and pork, fried crisp to mimic gyoza.
All are varying degrees of excellent, but if you're not eating the parts at Chaco you're missing out. Order the gizzard (known as zuri or sunagimo; the muscle chickens use to grind their food) and be rewarded with a glazed skewer of appealing bounce and crunch. Pick the liver and marvel at the way the carefully charred exterior gives way to a blushing centre in a stick that delivers both iron-rich flavour and delicate texture. Go the crackling and enjoy ruffles of chicken skin rendered sweet and crisp.
None of this is new, mind. Owner and director Keita Abe has been serving this food since 2014, and his style of Fukuoka-influenced yakitori is revered throughout Sydney. What's changed is the venue. Where once skewers were passed out of a poky Darlinghurst kitchen to a cramped room with space for 25, they're now ferried from a central grill in one built for 75. The U-shaped room (once Jimmy Liks) channels the original – bunting strung high, diners knocking elbows – but there's more polish, and a sense of being purpose-built. (Back in Darlinghurst the original has gone single-focus, too, specialising in Chaco's deservedly popular ramen.)
Sit in one of six seats fronting the grills if you wish to see skewers spun attentively over binchotan charcoal, bask in the intense heat and watch chefs dip yakitori in salty-sweet tare, using the hot zones to render fat slowly or caramelise chicken hearts or tail in an instant. Sit elsewhere and the spectacle is absent, but staff preserve the immediacy by serving sticks – over cabbage, Fukuoka-style – as soon as they're ready, sizzling and searingly hot.
For the rest of the menu, which runs from raw (oysters or sashimi) to small plates, mains, rice and "vego friendly" (three dishes; one is coleslaw), the pacing is confusing. Of the smalls, fat tempura zucchini flowers stuffed with squid and prawn might come out mid-meal, the wing gyoza later, while tsukune – glorious meatballs of pork belly, chicken thigh and cartilage served with an onsen egg in teriyaki-style sauce – might come first. It's anyone's guess as to when main courses might arrive, but choose the grilled king prawns and expect the flesh to be just set, even if the fermented mackerel butter isn't as punchy as the wording suggests. If haphazard service was part of the charm at the original Chaco, here it suffers from raised expectations. First-timers could find it lacking in detail and attention, and at times painfully slow.
The addition of a proper bar, meanwhile, is a welcome one. Designed by Matt Darwon (aka Matt Machine, the brain behind Automata and Firedoor), it's an open thing rendered in spotted gum and pebble with bright yellow accents. There's a range of local and Japanese beers, a roster of sake and shochu that's in sync with the food, and a decent selection of wine favouring pinot and chardonnay (though there could be more by the glass). But it's the highballs – made whisky, shochu or gin with your choice of syrup (yuzu, ume or sudachi, even) – that are the most fun and trend savvy, not to mention refreshing.
A lemonade granita piled over whiskey ice cream neatly echoes the highballs come dessert, but a warm bowl of savoury koshihikari rice and scallop carpeted by salmon roe makes for a more Japanese finish – lush, luxurious, and like Chaco Bar itself, greater than the sum of its parts.
Details
Best selling Time Out Offers