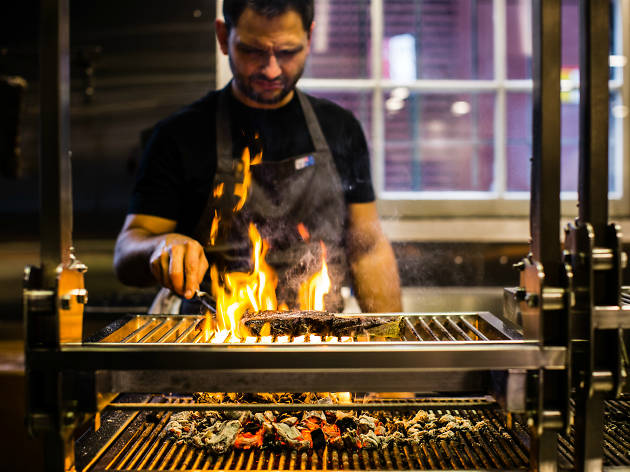 1/15
Photograph: Nikki To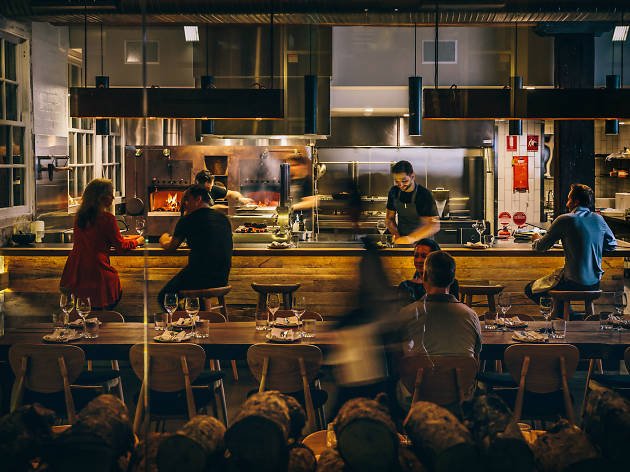 2/15
Photograph: Nikki To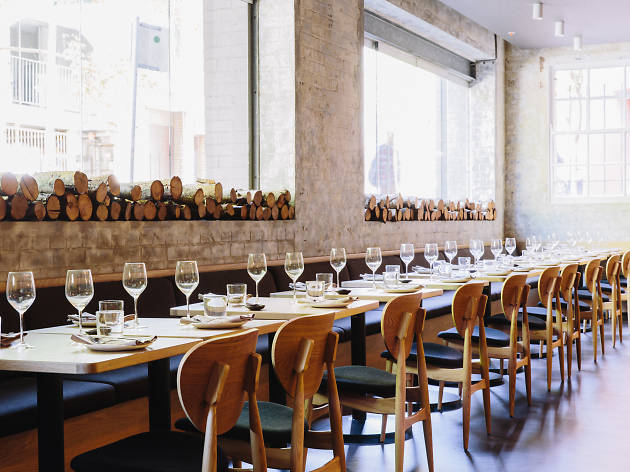 3/15
Photograph: Nikki To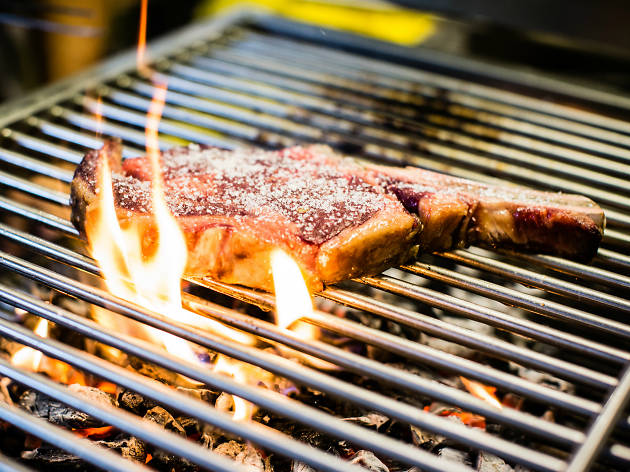 4/15
Photograph: Nikki To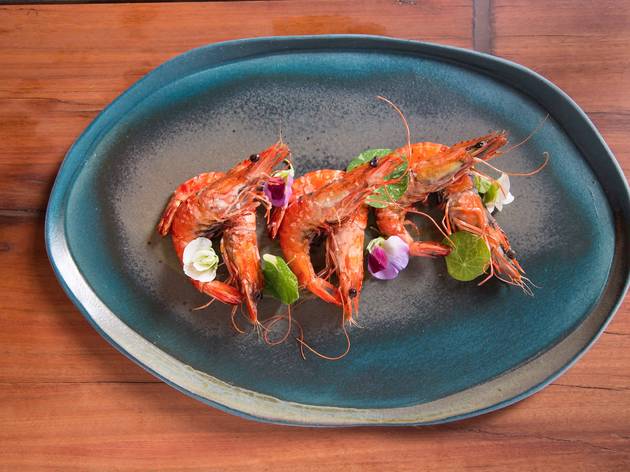 5/15
Photograph: Anna Kucera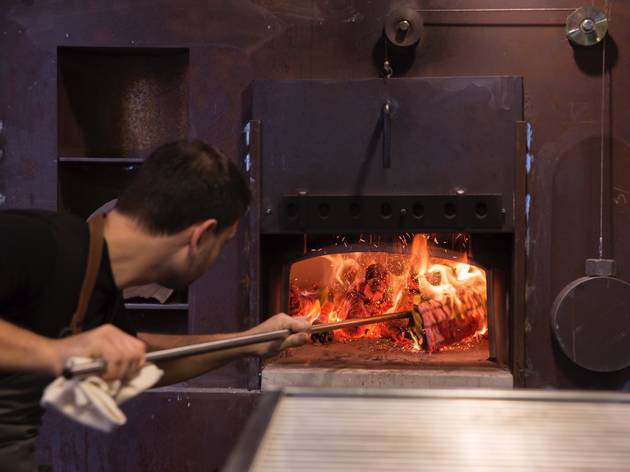 6/15
Photograph: Anna Kucera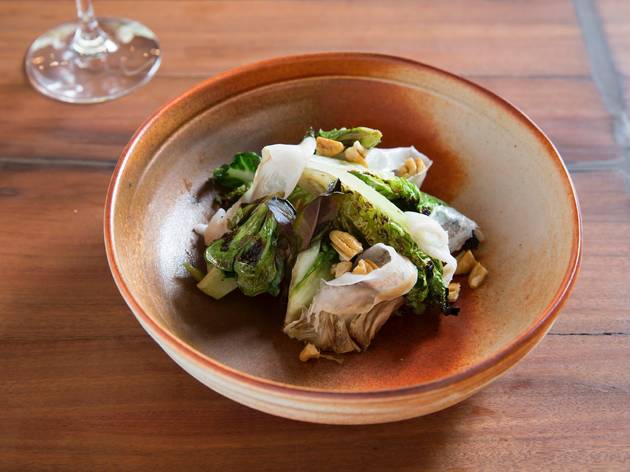 7/15
Photograph: Anna Kucera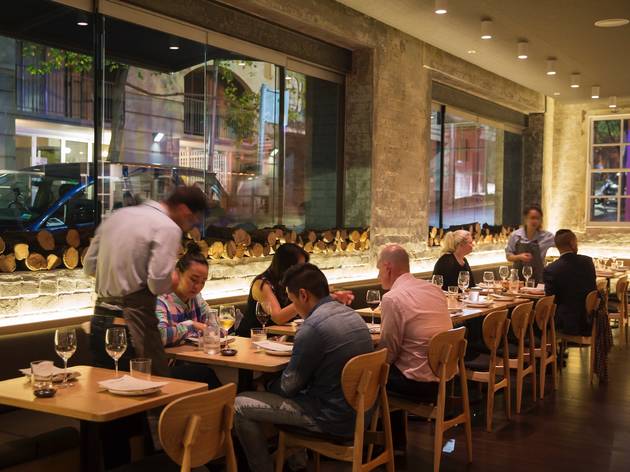 8/15
Photograph: Anna Kucera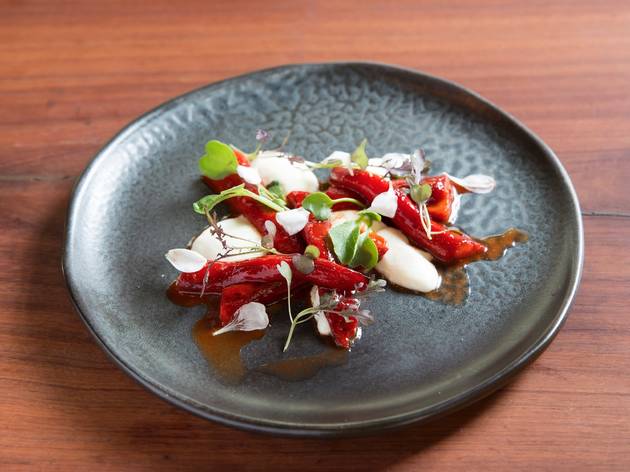 9/15
Photograph: Anna Kucera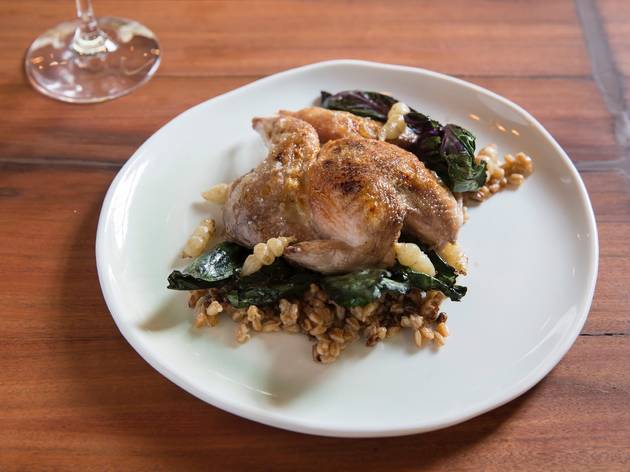 10/15
Photograph: Anna Kucera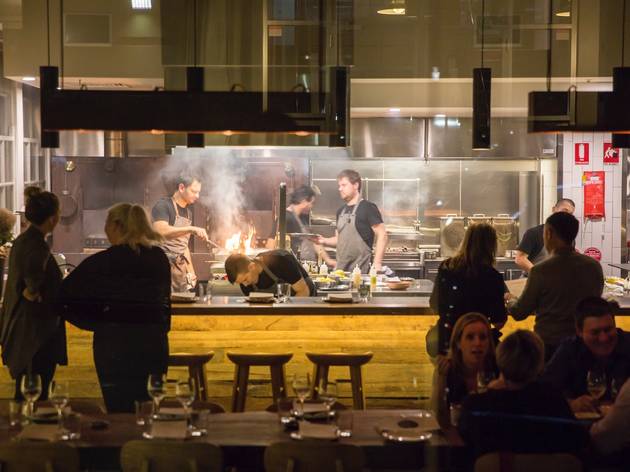 11/15
Photograph: Anna Kucera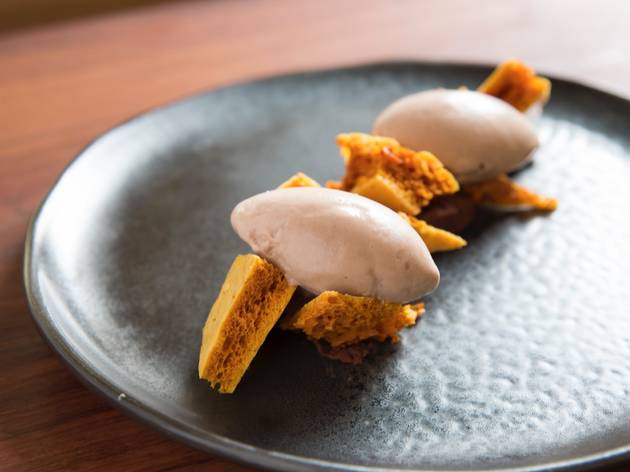 12/15
Photograph: Anna Kucera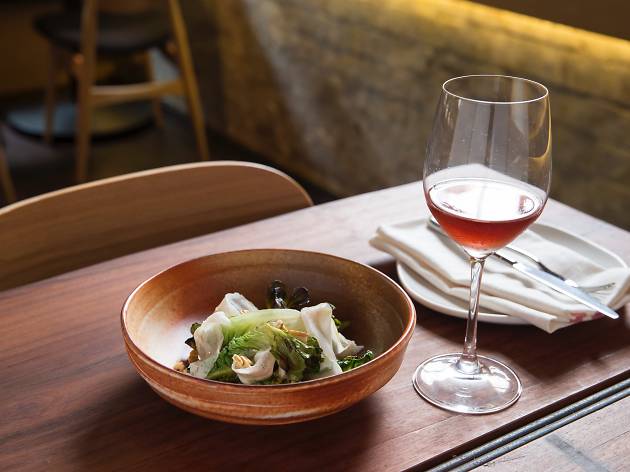 13/15
Photograph: Anna Kucera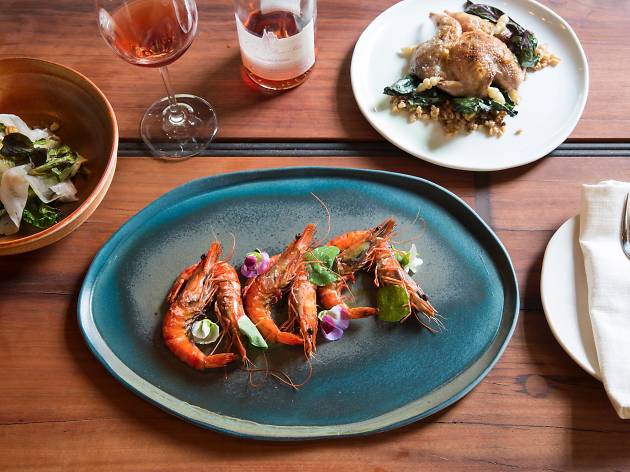 14/15
Photograph: Anna Kucera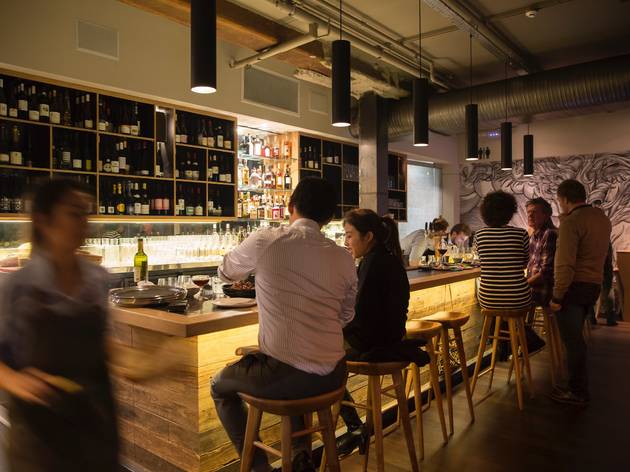 15/15
Photograph: Anna Kucera
Lennox Hastie brings fiery goodness to Surry Hills
Trying to get a table at Firedoor is like engaging in a battle of fire and ice. No surprise, really: this is the new restaurant from Lennox Hastie, the British-born chef whose pedigree is littered with Michelin stars and a five-year stint in the Basque Country at Asador Etxebarri, widely considered one of the finest restaurants in the world.

What sets Asador Etxebarri apart is its focus on fire – everything is prepared over an open flame, and head chef Victor Arguinzoniz selects specific woods with which to cook each ingredient. Hastie brings the same approach to Firedoor. Shellfish is cooked over applewood to imbue the meat with a gentle level of sweetness. Burning mallee root, in contrast, heightens the earthiness of mushrooms. And the aromatic smoke of orange wood balances the richness of salmon.

The place is slick, with a top-end interior. Aged wooden pillars stud the floor, there's an open kitchen replete with the flames and drama you expect and hanging Edison bulbs softly light the space in the most flattering way possible.

The menu changes depending on the quality of produce available on the day. The Moreton bay bug is served shelled, lightly smoked and barely cooked. It sits on a bed of puréed mullet roe, and thin wedges of sweet and sour apple add zing. It cuts like soft butter, and is so delicate you'll have a hard time believing it escaped a furious fire moments before. A fat lozenge of wild mulloway is a similar story – smoky-sweet, hardly cooked and overwhelmingly tender. Accompaniments of roasted fennel, curls of lemon zest and tiny cuts of green olives dressed in fragrant olive oil add delight.

Despite their name, the grilled leaves are more than just salad. Charcoal-blistered wedges of radicchio and cos are topped with licks of salty, fat-rich guanciale (cured pork cheek and jowl) and locally grown pecans. The cooking technique seems only to intensify the flavour of the lettuce – bitterness gets depleted and sweetness is heightened.

Think you know ribs? Think again. The signature here is the 150-day dry-aged beef rib on the bone.Dry ageing beef significantly concentrates the flavour while also making the meat softer; it's a process that usually lasts about thirty days. The hulk on our plate – which could easily feed up to four people – has spent five whole months in the cooler. You can tell. The meat is cooked medium rare, and its bone-rich flavour is intense. Imagine the best-quality stock cube money could buy, mixed with the carnivorous smell of a butcher shop, add the intense umami of jerky, and you're halfway there. It's generously marbled and the texture is smooth, but it's not for everybody – the beefy taste is incredibly strong. Still, if you like meat this is pretty much the ultimate steak. It's one of the best we've tried in Sydney.

Order the cauliflower if it's on the menu. You get half a head poached in milk before it's grilled and served dressed in tallow (made from those ribs) and hazelnuts for crunch. As a side for that meat, it's brilliant – all cream and savour to offset the potency of the beef.

Ice cream features in every option on the dessert menu, which makes sense – how else would you want to end a meal borne of fire? Give the smoked chocolate ganache a miss. It has the texture and taste of over-whipped, slightly burnt mousse, and the accompanying banana ice cream overwhelms the entire dish with its overripe flavour. A pumpkin ice cream is light and fresh, but the spaghetti squash underneath is more a rough, sweetened paste rather than the al dente candied strands it could have been. Go for the lightly poached, yellow quince served with fresh yoghurt sorbet and buttery sablée crumbs instead. Soft fruit, perfumed with that irresistible rosy scent is a wonderful way to reward your palate at the end of a meal.

The wines are excellent and the staff knows its drops. We recommend the fresh, acidic Friends of Punch Mallani vineyard chardonnay from Beechworth, Victoria for the fish courses. And you've got to go with the punchy, full-bodied French Domaine Charvin Côtes du RhôneGrenache blend for the beef, which needs a proper kick-up-the-arse kind of wine to stand up to all that flavour. A word of warning, though: the pours are noticeably small, so if you're watching the bill, sip slowly. Or just consider a diet of baked beans and toast for a few weeks after your visit.

It's worth it, because aside from a few teething problems, Firedoor is doing great things. Few chefs in Sydney, if any, take each dish on such an expansive journey – from timber to flame to plate, and everything in between. Go to try one of Australia's most interesting steaks, enjoy superlatively attentive service and experience the joys of a Spanish asador without booking anything but a table. About that: they have walk-in tables available for up to 20 people every night, but they go fast. Like... the minute the doors open fast. So bookings are recommended, if not required. Otherwise show up early and prepare, like the rest of us, to wait your turn.
Venue name:
Firedoor
Contact:
Address:
22-33 Mary St
Surry Hills
2010

Opening hours:
Lunch Fri, Sat noon-3pm; dinner Mon-Sat 5.30-10.30pm
You may be interested in: