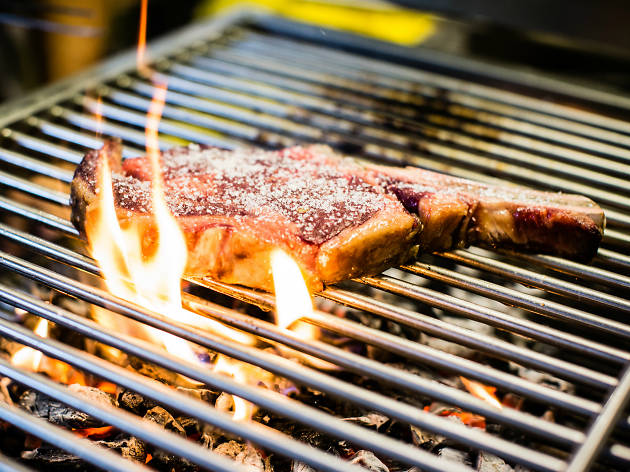 1/14
Photograph: Nikki To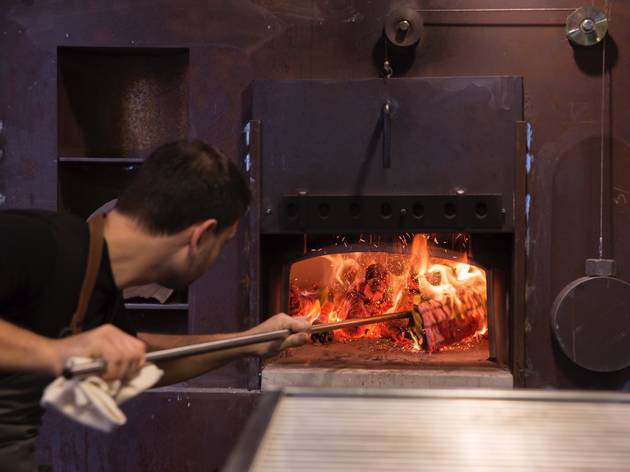 2/14
Photograph: Anna Kucera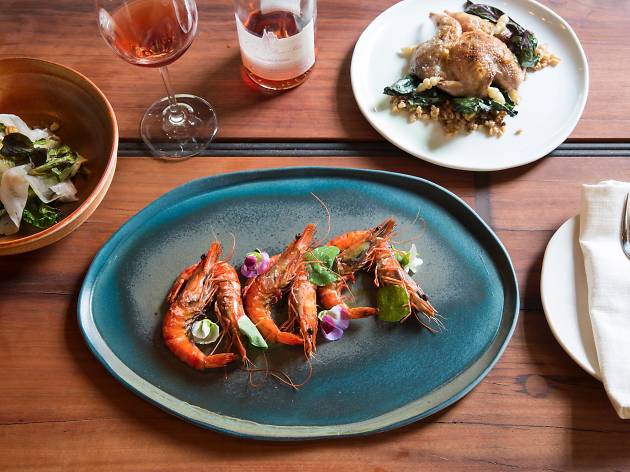 3/14
Photograph: Anna Kucera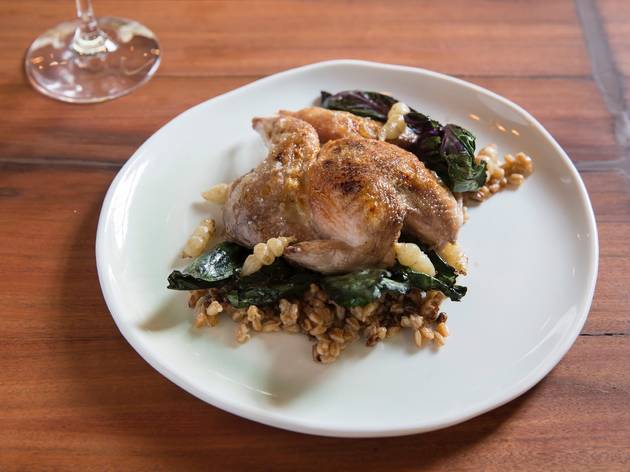 4/14
Photograph: Anna Kucera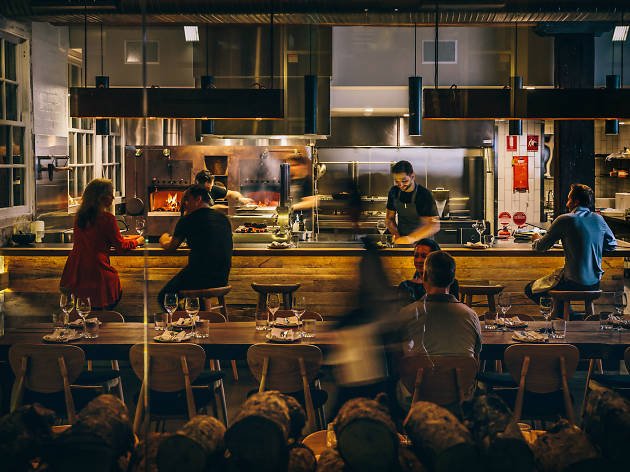 5/14
Photograph: Nikki To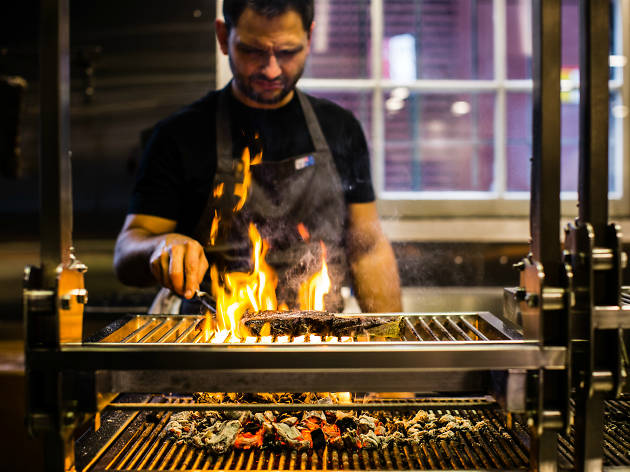 6/14
Photograph: Nikki To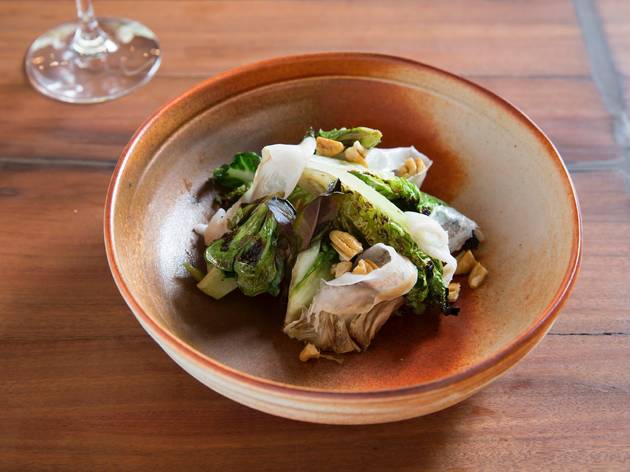 7/14
Photograph: Anna Kucera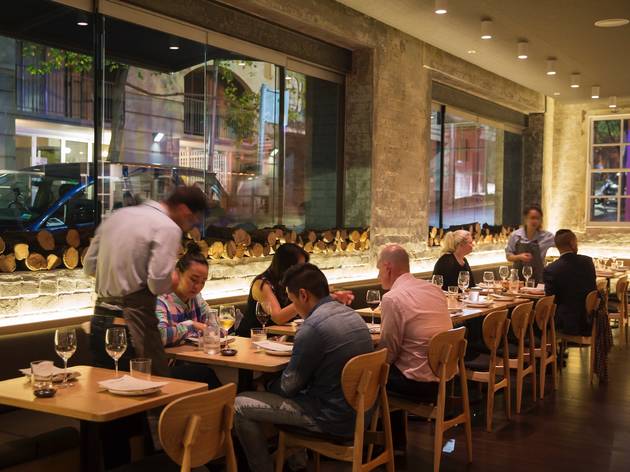 8/14
Photograph: Anna Kucera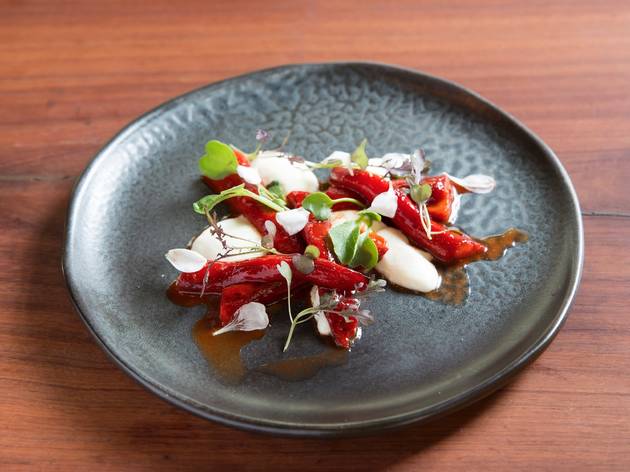 9/14
Photograph: Anna Kucera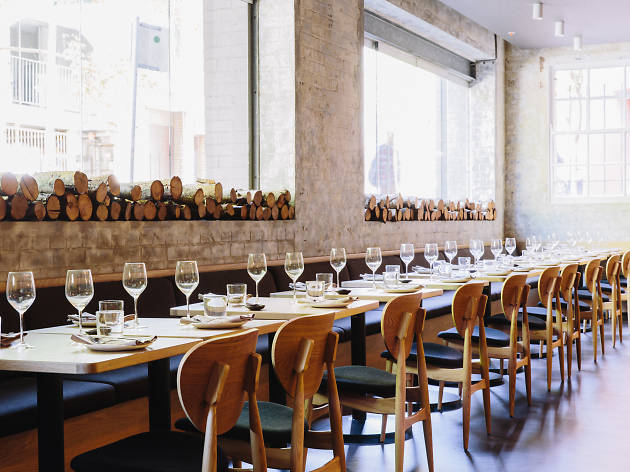 10/14
Photograph: Nikki To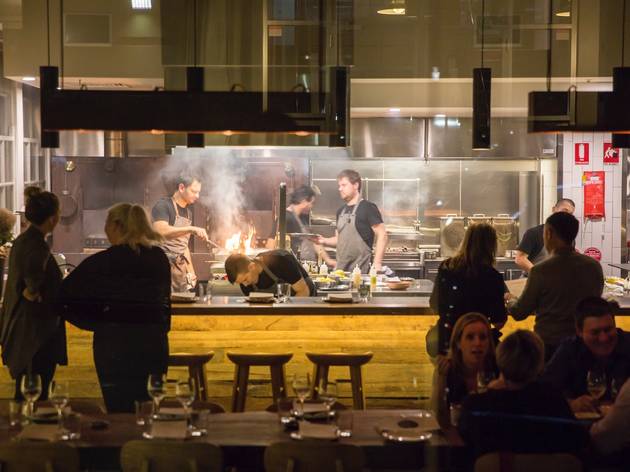 11/14
Photograph: Anna Kucera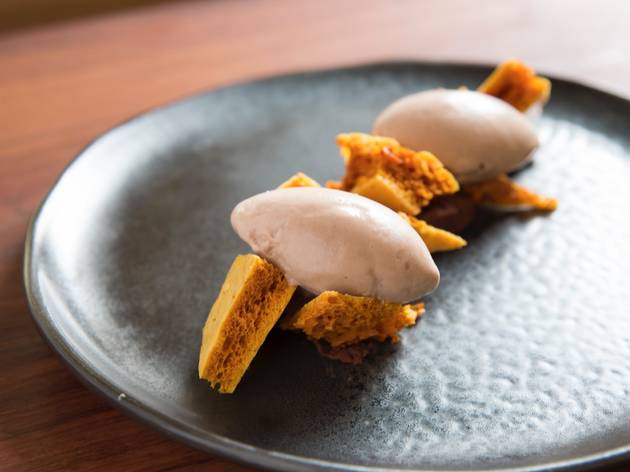 12/14
Photograph: Anna Kucera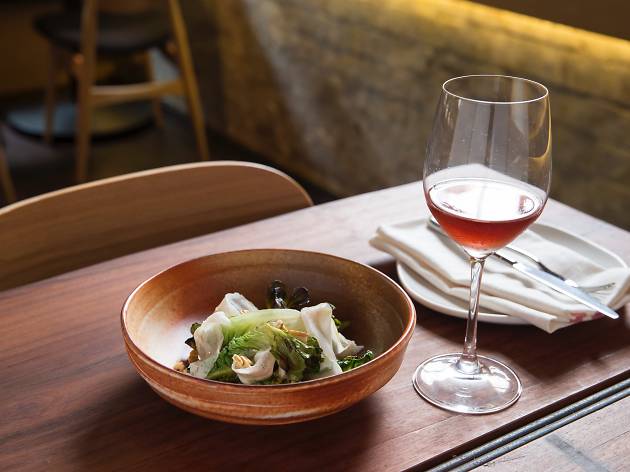 13/14
Photograph: Anna Kucera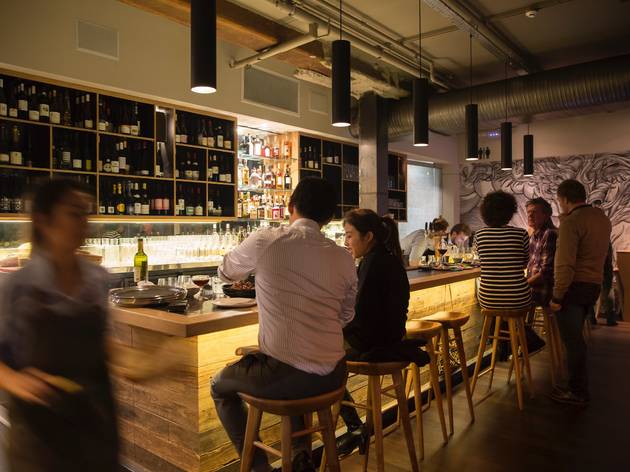 14/14
Photograph: Anna Kucera
Time Out says
We're like moths to the flame at this fire-powered restaurant serving one of Sydney's most famous steaks
Apple, peach, cherry and grapefruit might sound like a list of ingredients, but they're not what you're eating, but how you're eating. Specifically, they are the woods that are feeding the charcoal oven, grill and hearths on which everything is cooked at this fire-powered Surry Hills restaurant.
Don't like smoky food? Move along, friend. This is not the venue for you. Not into a visceral presentation of meat and fish? Keep on walking. Firedoor is a place that appeals to the primal. On one side of the open kitchen you've got blue-eye trevalla strung up for smoking, cut lengthways so that they resemble an anatomical chart. On the other a huge hunk of dry-aged beef waits for a date with the butcher's saw when someone orders the 184-day dry-aged steak that today clocks in at $176 and sits high on most Sydneysiders' 'if I were a millionaire…' hit list.
That steak is a local celebrity, but just because their most famous dish is a hunter's dream it doesn't follow that they neglect the gatherers on their menu. Baby Brussels sprouts manage to be at once charry and soft on one side and fresh and sweet on the other. It's too warm to be a salad, but those golden breadcrumbs are doing a great job at conjuring echoes of a Caesar, and the unctuous chicken jus reduced almost to a paste is so rich and savoury in flavour there's a roast dinner in every bite.
Hastie earned his stripes at the famed Etxebarri in Spain's Basque Country, and given they're an anomaly in the region, serving both seafood and meat up in the mountains, it makes sense that this kitchen is no slouch on the seafood front. One-year-old Ballina pippis are so engorged they barely fit in their shells in a display that borders on lewd, especially since they're only wearing threads of chilli, confit lemon peel, floppy fronds of karkalla (pig face) and roasty, golden garlic chips.
Octopus also gets a billing, with bouncy, knuckle-sized pieces basted in a warm 'nduja, with smoked potatoes that have seen so much oven time they're like the extra crunchy bits at the bottom of the pan with a soft creamy centre. And if you're going to eat marron in this city, here's where to do it. They split them fresh in front of you, throw them over the coals with scant seasoning and let the buttery flesh of those freshwater crayfish mount their own irresistible PR campaign for a return visit.
And this really is a restaurant you want to keep coming back to. Not just because sitting up at the kitchen counter constitutes some of the most dramatic dinner theatre in town (have the chefs burned off all their fingerprints? We asked, Hastie says surprisingly no – but his are another story). Watching glowing coals go from furnace to grill; seeing chefs cooking by touch not timer; and the smell of smoke in the air coalesce into an intoxicating evening that aesthetically is very Surry Hills, but carries a sense of rugged outdoorsiness and a nostalgia for a simpler time, when fire really was all you needed
Details
Address:
22-33 Mary St
Surry Hills
Sydney
2010

Contact:
Opening hours:
Lunch Fri, Sat noon-3pm; dinner Mon-Sat 5.30-10.30pm
Users say