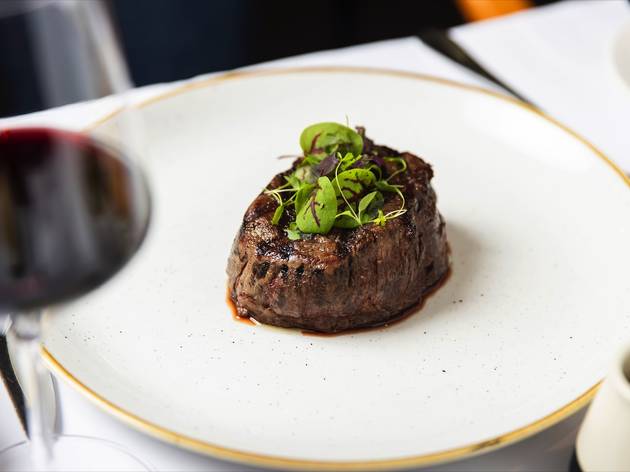 1/6
Photograph: Anna Kucera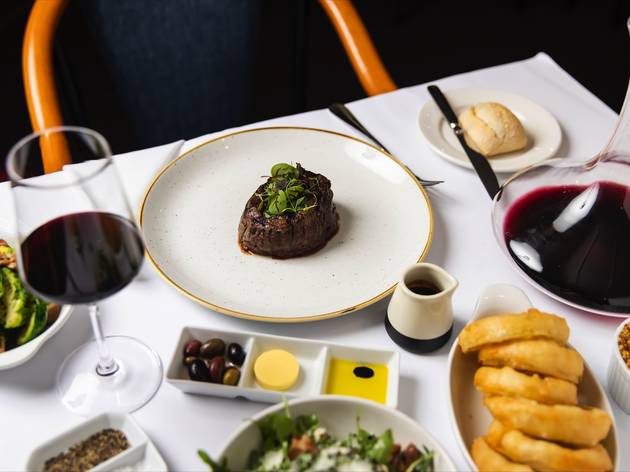 2/6
Photograph: Anna Kucera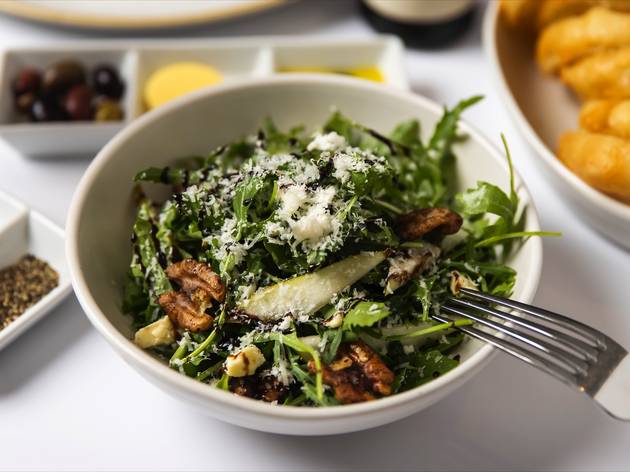 3/6
Photograph: Anna Kucera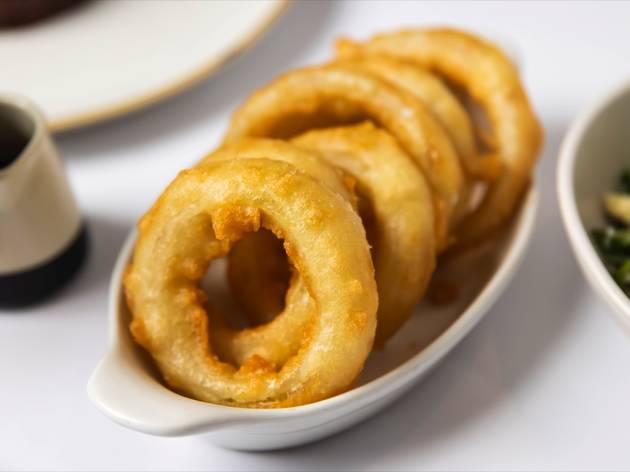 4/6
Photograph: Anna Kucera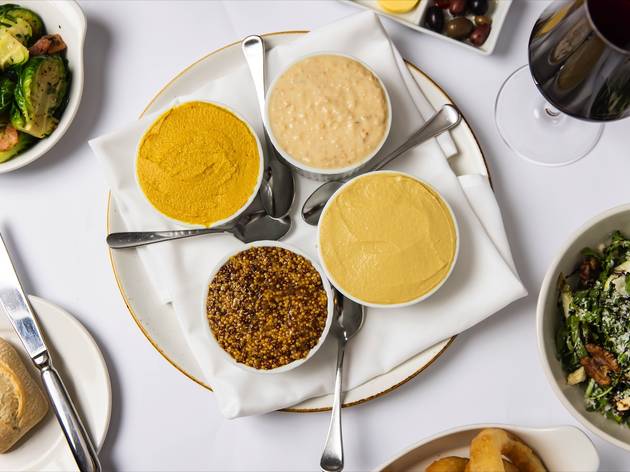 5/6
Photograph: Anna Kucera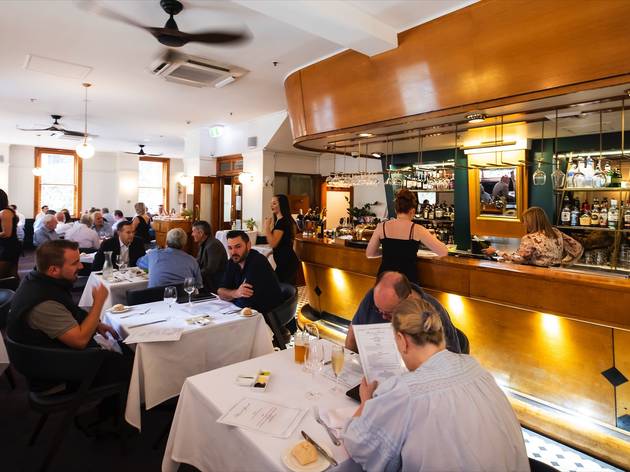 6/6
Photograph: Anna Kucera
Time Out says
Where the ancient custom of business done over steak and wine is still the order of the day
There are two very distinct speeds of business dining in the CBD. You've got your early adopters, taking would-be clients to new openings where just getting a table is part of the rush. And then there're the people who perfected their courtship rituals years ago and know the steps by heart: a full-bodied red, a bloody steak, a dirty joke or two and the contract is signed before the last beer-battered fry gets eaten. That's the vibe at the Fairmont, a classic pub bistro that's worn a perfect niche for itself in the business dining playbook.
You'll find the bright dining room above the Occidental Pub at Wynyard. While downstairs is all red carpet and draught beers, upstairs is classy, but not fancy. You'd want to wear a collared shirt, not a dinner jacket. There are table linens, but the menus are A4 and laminated. There's some exxy Champagne and a few higher end Penfolds wines on the menu, but we're not talking Grange territory here. Easily half the list by the bottle sneaks in under $70 a pop. But if you do order one of the celebration bottles, staff in their best hospitality blacks will bring a decanter to the table.
The menu is uncompromising in its offering: you're having steak. If not steak, there's veal. No to veal? You could cross your fingers and hope they have a pan-fried snapper on the specials list for the month. But like everyone here, you really come for carnivorous thrills that, by CBD standards, will not make your accounts department want to lodge a steak knife in your expense claim.
Only eight bucks separates the cheapest minute steak for $37 and the 350g, grass-fed Angus scotch fillet, and the extra 100g on the T-bone could just be the bone. It's all carefully managed to jauntily walk along that mid-range tier – no tomahawks, no dry-aging, no nonsense. Just a well-cooked cut on a big white plate, a good pepper sauce, a very good jus, and a selection of mustards. You make it a meal by adding sides, be it shatteringly crisp onion rings, some sensible Brussels sprouts with bacon, or a walnut and blue cheese salad.
The steak loving, red wine drinking, oyster shucking business lunch might be a stereotype, but it has stuck around for a reason – a whole lot of people really like to eat this way, and the Fairmont is very good at giving those people exactly what they want, weekdays only, from noon to 5pm.
Details
Best selling Time Out Offers