Fix Wine Bar and Restaurant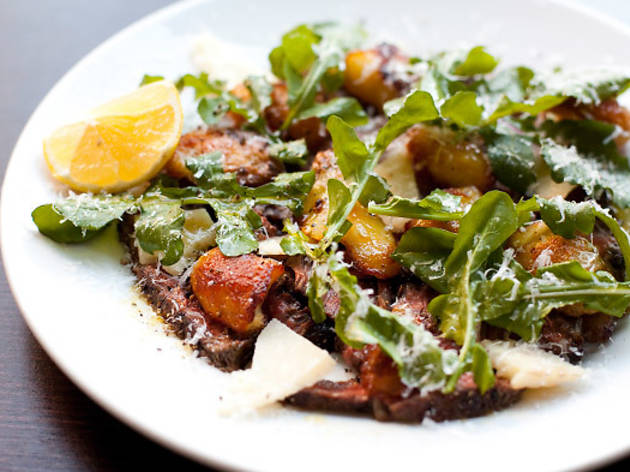 1/10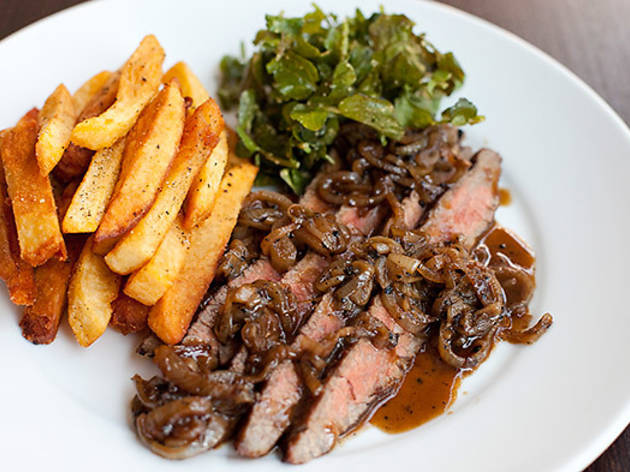 2/10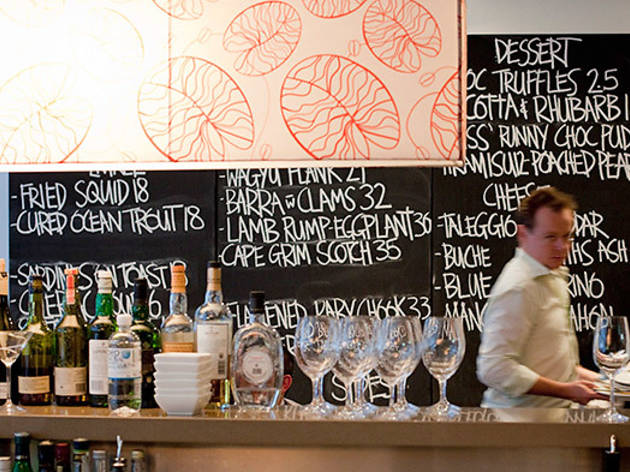 3/10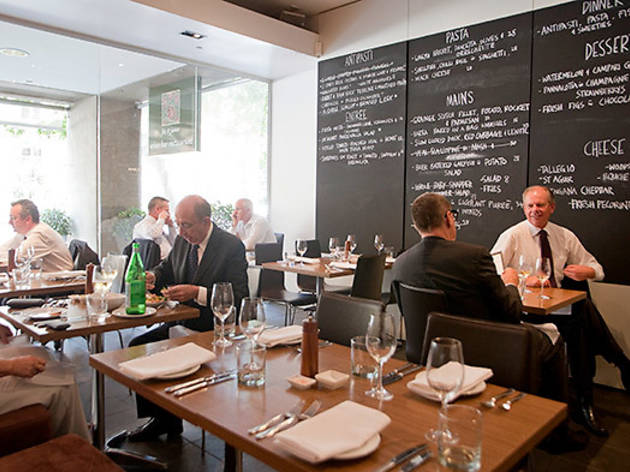 4/10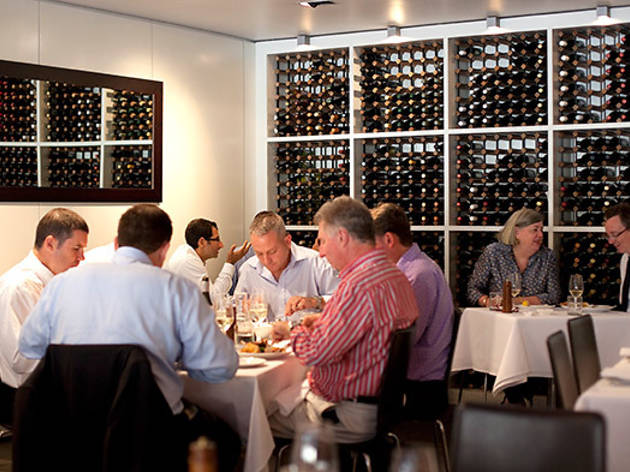 5/10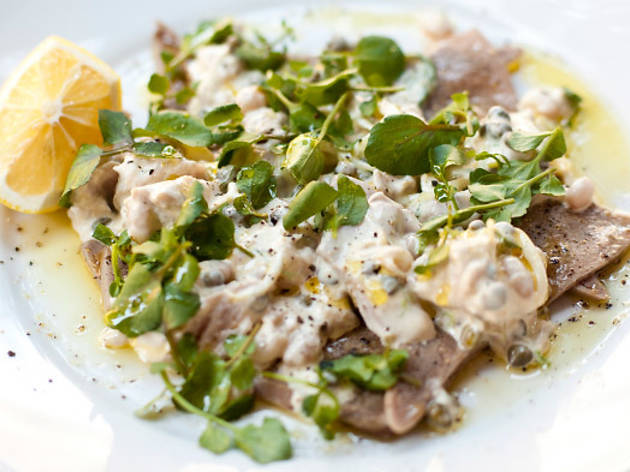 6/10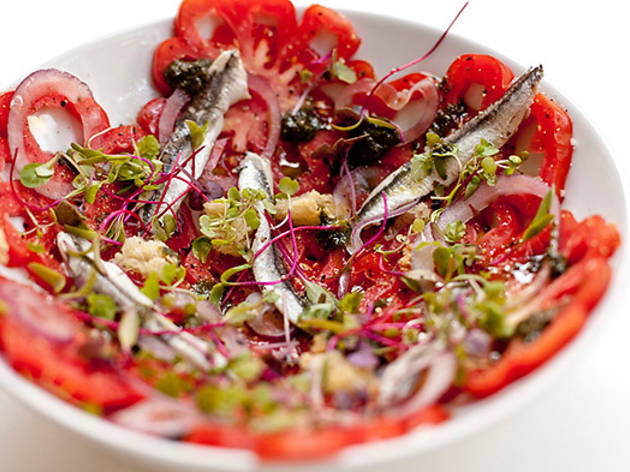 7/10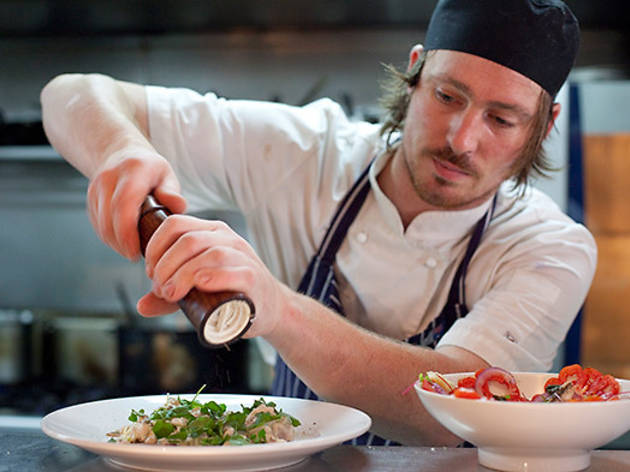 8/10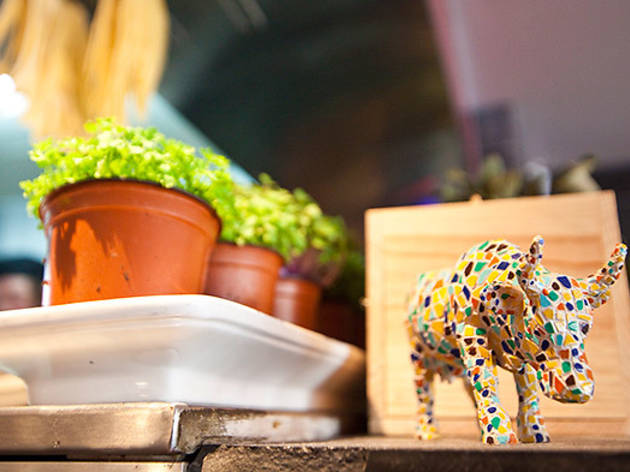 9/10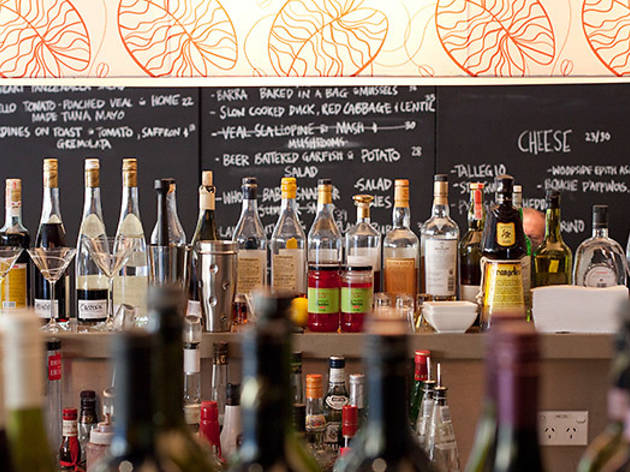 10/10
Time Out says
Get your fix of fresh produce treated with care in the centre of the CBD
You might have walked past this restaurant/wine bar before - it's just near David Jones on Elizabeth Street and is completely missable if you don't know to look for it. Persist, though, and take a seat; you won't be sorry. Chef Sam Bennett used to work at Glebe Point Diner and it shows in the beautiful, fresh and interesting produce he uses, and his confident, less-is-more approach.
Zucchini flowers are crisp and light, dusted with feathers of parmesan and served with a cheek of lemon. They're great way to start the meal and they come in sets of two and four.
Make sure to order the pork T-bone with cabbage and potatoes slathered in mustard, and the salad of super luscious tomato, buffalo mozzarella and fine slivers of anchovy. Orecchiette with pangrattato, basil sauce and fine slices of baby zucchini with a light shave of parmesan is exceptional.
The service is a highlight and the wine list, put together by owner and restaurant manager Stuart Knox is well worth a nudge, with plenty by the glass and flask in case you don't want to commit to a bottle.
You needn't order heaps of food here - it's just as cool to order a few plates to share. But if you do want to go the whole hog, there's plenty on the menu to keep you occupied such as the tagliata - at $35 it's not super-cheap, but it is sensational. Slices of blushing scotch fillet are tossed with a crumble of great parmesan, a few scanty leaves of rocket and some of the world's tastiest roast potatoes (how can you go wrong when they're cooked in duck fat? Bliss). And look out for the daily specials including a carpaccio of swordfish, a half roast duck with figs and (three cheers!) sardines on toast.
It's perfect for a Friday wind-down session, pitched just right for the after-work crowd and serious food enthusiasts alike. Get your Fix.
BAR REVIEW:
Stuart Knox, owner, restaurant manager and sommelier, is a big fan of the natural, the fizzy, the weird and the outrageous when it comes to wines. The more skin contact, the better. The list is prodigious, to say the least. So do what we do, and just talk to the floor team. They're all well equipped to deal with everyone, from Bordeaux huffers to NZ sav blanc freaks to total wine noobs. And they approach everyone with the same amount of joy and enthusiasm. All the wines on the first page are available by the glass, flask or bottle – perfect if you can't decide or just want to try a few different things – and they even do their own house juice. Order a litre of their South Australian cabernet or WA savignon blanc for just $40 a pop. They even do a handful of cocktails if you're thirsty for booze. Food-wise, you can either go for a few snacks (brandade croquettes, olives, cured meats) or something heftier, such as the cloud-like gnocchi with rich lamb ragu. Fix also do a killer steak and chips. Of course, you needn't eat anything at all if you don't feel like it – you can just as easily stop by for a litre of wine and some friendly conversation.
Details