1/16
Photograph: Anna Kucera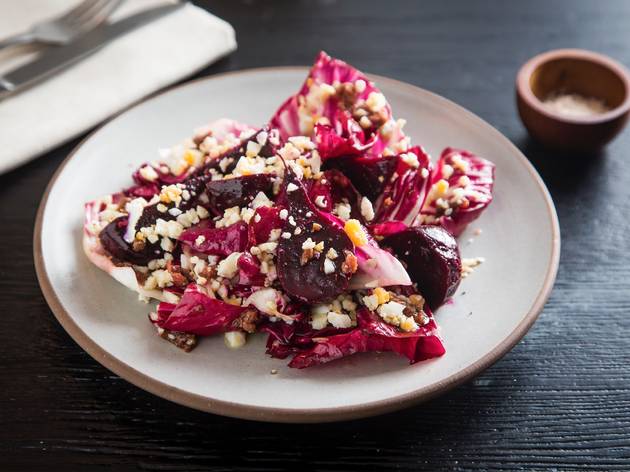 2/16
Photograph: Anna Kucera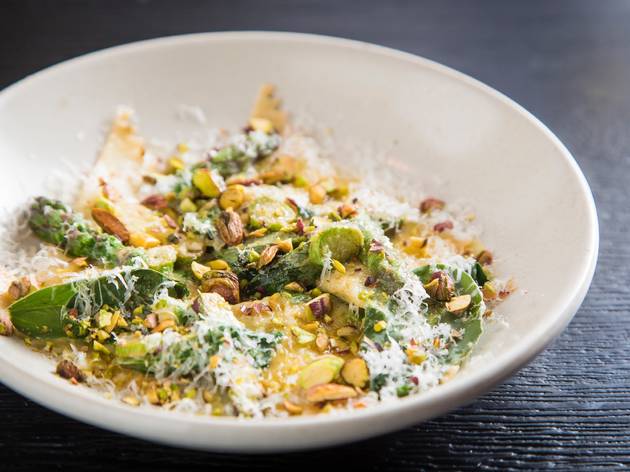 3/16
Photograph: Anna Kucera
4/16
Photograph: Anna Kucera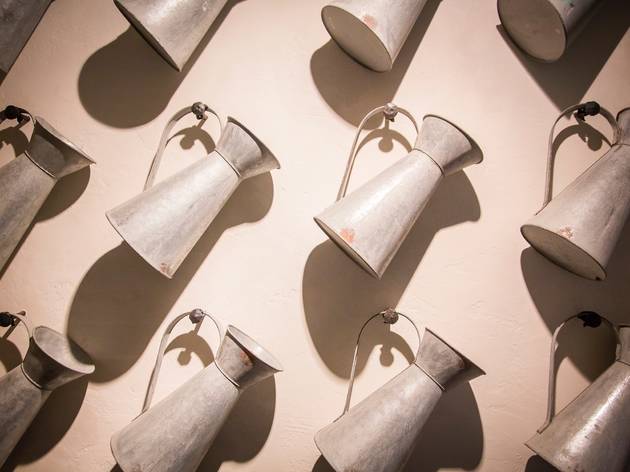 5/16
Photograph: Anna Kucera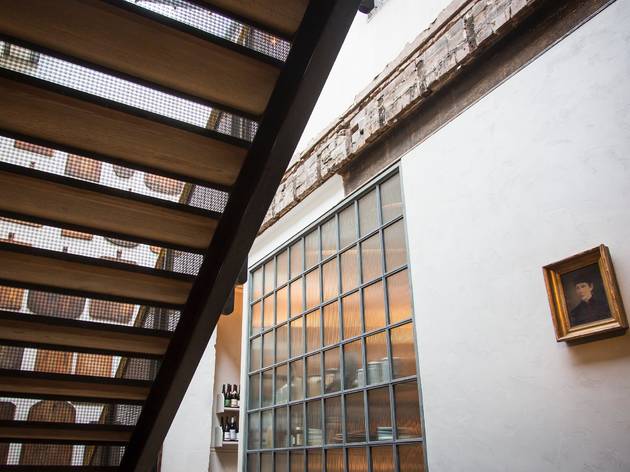 6/16
Photograph: Anna Kucera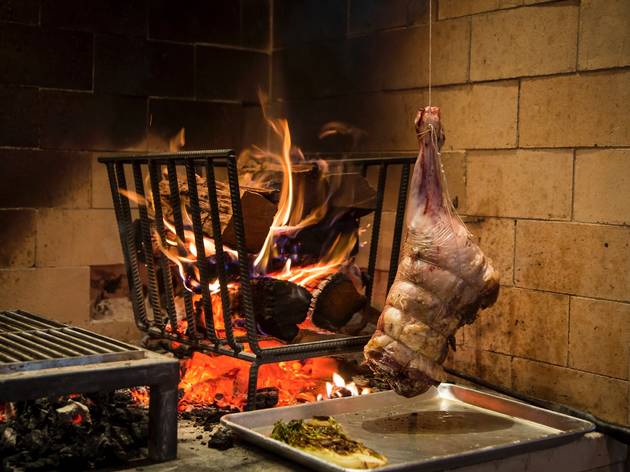 7/16
Photograph: Anna Kucera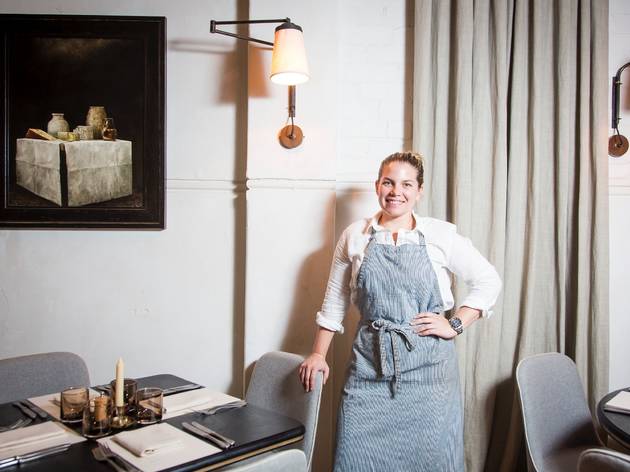 8/16
Photograph: Anna Kucera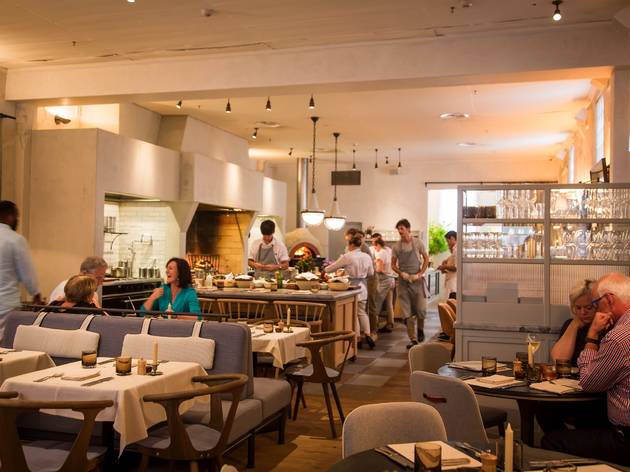 9/16
Photograph: Anna Kucera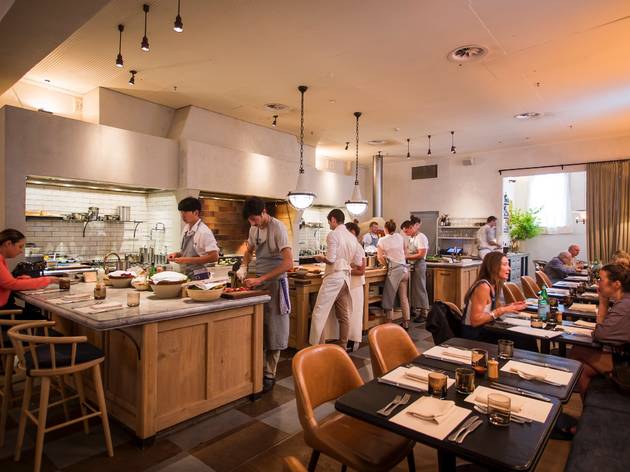 10/16
Photograph: Anna Kucera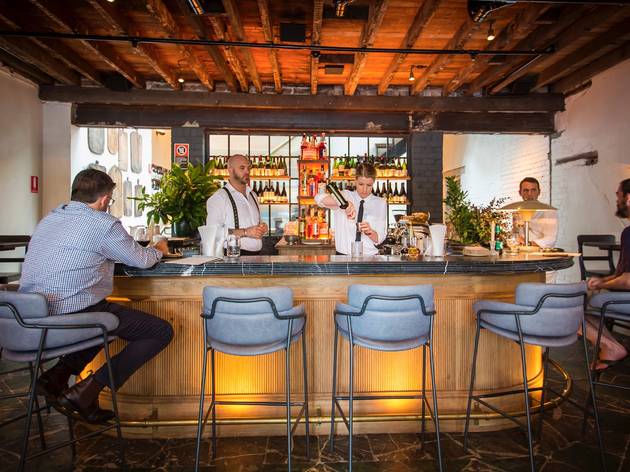 11/16
Photograph: Anna Kucera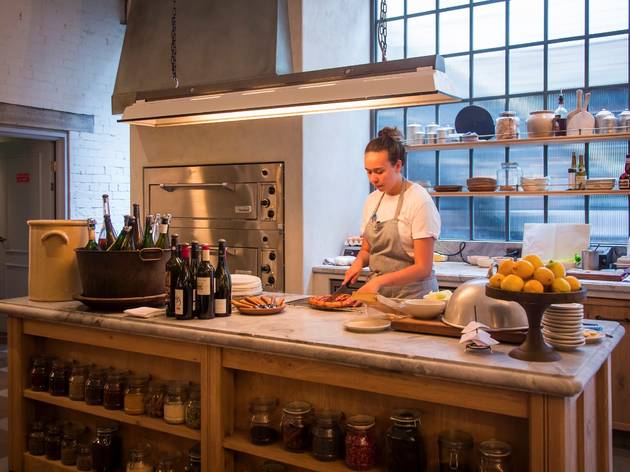 12/16
Photograph: Anna Kucera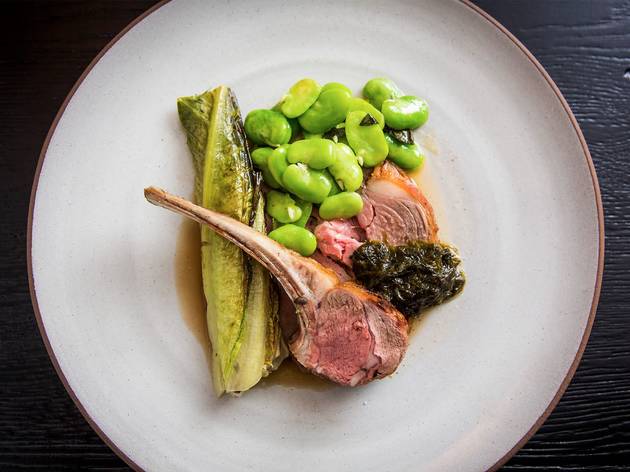 13/16
Photograph: Anna Kucera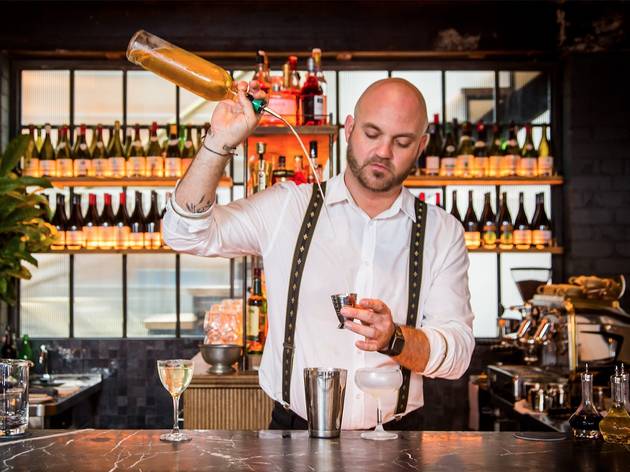 14/16
Photograph: Anna Kucera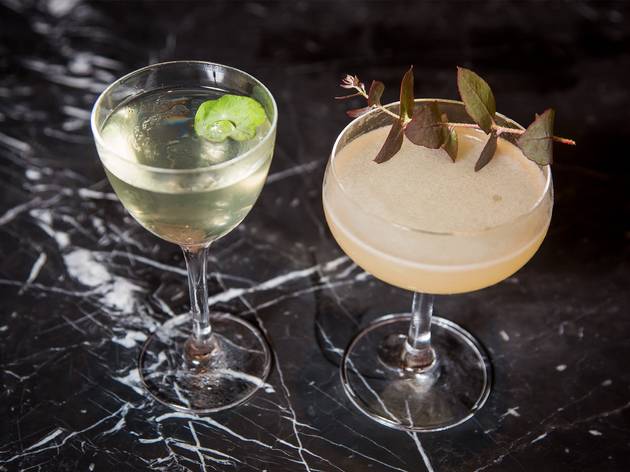 15/16
Photograph: Anna Kucera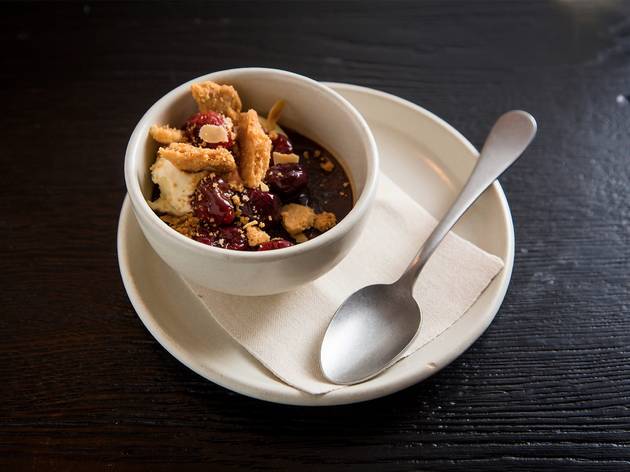 16/16
Photograph: Anna Kucera
Paddington's linen-clad newcomer is like Julia Child doing French Country in the Hamptons
Behind the little linen curtains and dark timber façade of this new addition to Oxford Street you'll find a dining experience so warm and inviting it feels like you've gone back in time to Julia Child's kitchen. Perched up at one of the two marble-topped counters in Fred's open kitchen, you could almost be at a friend's house for dinner, except your friend is insanely wealthy and possesses two commercial stoves, a domed wood-fired oven and a double-wide hearth with twin fires burning merrily in its grates.
It's also important to note that in this high-life fantasy the friend cooking your dinner is Danielle Alvarez, who upped stumps from the lauded Californian eatery Chez Panisse and brought her skills down under to launch a French-country-style restaurant in Paddington.
When we say it's an "open kitchen", we mean it. Here the cooking and dining spaces merge together so that you can see everything single flourish that's going on, and into, your meal. That lamb leg that was strung up over the wood fire when you came in is now the velvety, juicy slices of roast meat on your plate. And it's got that rich, grassy flavour that's only achieved through non-industrial, considerate farming – in this case by Moorlands biodynamic farm in NSW. Gently charred gem lettuce hearts and broad beans add lightness and black seaweed is the savoury anchor, but the crowning glory is the lamb chop laid over the top like a ceremonial sword.
Alvarez's menu is informed by what the farmers are harvesting, so if beetroots are in season you can expect her to toss them into the hot coals until they are sweet and tender, and then tumble them in with a pink explosion of bitter leaves dressed in olive oil with just enough anchovy to balance the sweet and bitter with a briny tang.
Start your meal with a house-twist on a Gimlet that adds a little eucalyptus to the gin and fresh lemon juice. Close your eyes and imagine a crisp morning in the Southern Highlands - it tastes like that.Next you might line up a rich and dignified Benoit Ente French chardonnay from Burgundy. It's normally sold by the bottle so it's worth asking if there's anything open that's not on the by the glass list. Of course if all we ever drink is glass after glass of the Koerner riesling from the Clare Valley that has good texture and a sweet apple aroma, we will die happy.
Things improve further when a baked coral trout with crisp skin and buttery, silky flesh in a barely there broth arrives. Peas that have only glanced at a pot of boiling water add freshness and texture; plump mussels compliment the sweet oceanic flavours; and the bold garlic in a slick of aioli binds everything together.
Dessert is a serious business. It-has-its-own-kitchen serious. Here pastry chef Rosanna Eastwood skins bushels of rhubarb and packs it into sugar crusted pastry shells. But our heart belongs to the little pot of chocolate custard that tastes like the best bits of a Black Forest cake with sour cherries, crisp almond pieces and tart crème fraiche.
Given your proximity to the hot plates, it's surprising how relaxed you feel at Fred's, but Alvarez runs things with a quiet confidence that is almost zen-like and her industrious team follows suit - chef tanties have no place here.
There's a studied simplicity at Fred's – lots of neutral tones, linen and hand thrown bowls from a local Japanese ceramicist. It's all so well mannered, you might get a shock when your bill arrives. It's not a cheap dinner, but it is one you're going to want to have again and again.
Venue name:
Fred's
Contact:
Address:
380 Oxford St
Paddington
Sydney
2021

Opening hours:
Tue-Thu 5.30pm–midnight; Fri, Sat noon-3pm, 5.30pm–midnight; Sun noon-3pm, 5.30–10pm